For most of us, spreading mayonnaise on a slice of bread isn't really a daunting task that requires simplifying. It's one of the most basic skills needed to create a sandwich. But, some ingenious inventors in Japan believe that we can cut out a few of those steps. That's because they're set to debut something they're calling a "mayonnaise sheet."
Created by the strangely named Bourbon Co. in Kashiwazaki, Niigata Prefecture, these literal sheets of mayo will only be available in Japan. But, according to a press release, this item is part of the brand's "easy cooking" series and is packaged similarly to what we know as American cheese. You grab a slice, peel off the film, and put it right onto your sandwich. No need for a knife or an annoying jar of mayonnaise. That should save us all about 30 seconds.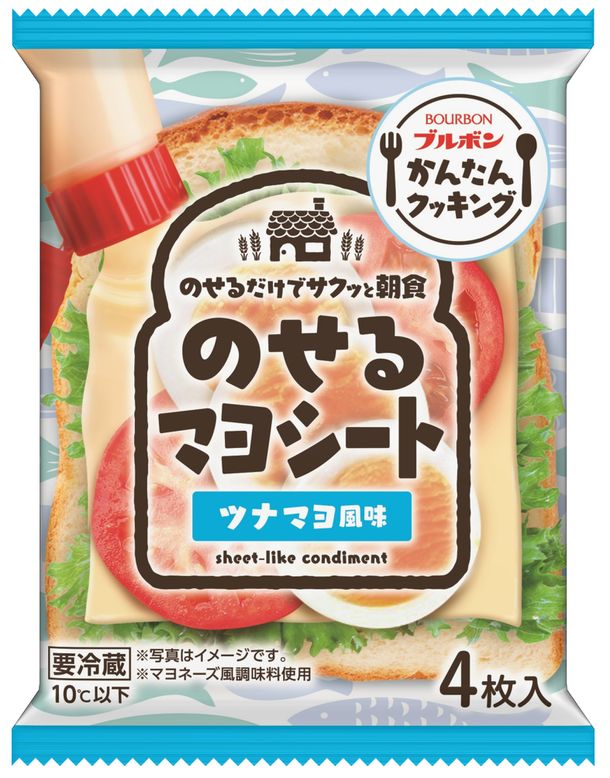 This isn't the first time a brand has attempted to make a "sheet" of a condiment. A few years ago, someone started a Kickstarter called "Slice of Sauce" where they planned to sell a slice of ketchup (it's exactly what it sounds like) to easily add to a burger or sandwich. They raised over $30,000 but we honestly have no idea if you can actually buy it anywhere.
Apparently, the brand won't just be selling mayonnaise flavor, either; they'll have others including a "tuna mayonnaise sheet," which sounds terrifying (and probably tastes even worse). This makes us wonder: are condiments going the way of slap bracelets and floppy disks? For our taste buds' sake, let's hope not.
Cover Photo: Carlos Davila (Getty Images)
More Food and Beverage News:
Follow Mandatory on Facebook, Twitter, and Instagram.
Food LISTICLES February 2020
Brews News: Busch Family Gets Own TV Show (No, Not That Busch)

Get more food and drink news here.

Photo: MTV

Nostalgia Alert: Dunkaroos Are Back to Give You the Cavities You Haven't Had Since You Were 12

Get more food and drink news here.

Photo: General Mills

Man Pulls Gun, Throws White Claw on Craft Beer Lovers (Sinner or Saint?)

Get more food and drink news here.

Photo: Casarsa (Getty Images)

India Apartment Pipes Flow With Booze Instead of Water, Modern Day Parable Comes True

Get more food and drink news here.

Photo: NataliaSokko (Getty Images)

Secret Shopper: Police Arrest Man Thought to Be Hiding in Grocery Store Ceiling Since December

Get more food and drink news here.

Photo: Михаил Руденко (Getty Images)

Treat Yourself to This $30K Whisky, You've Earned It This Valentine's Day

Get more food and drink news here.

Photo: urbazon (Getty Images)

In New Jenga Jell-O Shot Game, Everyone Is a Winner (Or Is It a Loser?)

Get more food and drink news here.

Photo: Christian Aslund (Getty Images)

Man Claims Whiskey Cured Him of Coronavirus, Now Just Needs Cure For Alcoholism

Get more food and drink news here.

Photo: BJI / Blue Jean Images (Getty Images)

The NBA Now Has an Official Spirit, But It's Not Good for Playing Basketball (A Cautionary Tale)

Get more food and drink news here.

Photo: ruslanshramko (Getty Images)

People Are Pissed New Jersey Named Itself Pizza Capital of the World (10 US States More Deserving of the Title)

Get more food and drink news here.

Photo: LauriPatterson (Getty Images)

Just For Big Kids: Trix and Skittles Combine Fruity Sugar Warfare in New Beer

Get more food and drink news here.

Photo: Pontoon Brewing

Let's Kick This Pig! New Bacon Patch Reduces Cravings When You're Jonesing For a Strip

Get more food and drink news here.

Photo: Strong Roots