Photo: Martinns (Getty Images)
Buffalo Wild Wings is always up to something. The chicken wing chain featuring pretty much any flavor of sauce you can imagine that you'll inevitably spill all over your favorite shirt said that if the Super Bowl went to overtime, everyone in America would get free wings. Sadly, Cincinnati's offensive line, when given the chance to tie it up, decided instead to lay down and let Von Miller, Aaron Donald, and the rest of LA's defense nearly take Joe Burrow's head off instead. So, we didn't get free wings. Luckily, there is still another way to get free chicken wings for a whole year instead of just one day.
Buffalo Wild Wings is selling limited-edition "NF-OTs" to celebrate the 2017 game that actually did go into overtime. They're selling three NFTs and whoever buys one gets free chicken wings for a whole year.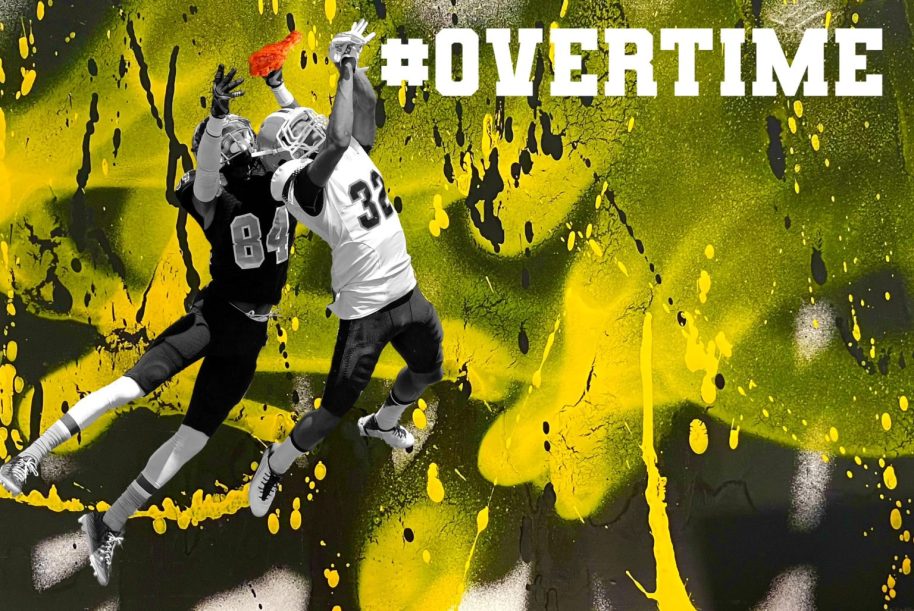 These non-fungible tokens consist of overtime-centric artwork from well-known New York-based street artist JordanNYC. One NFT features a wide receiver attempting to make a catch over a cornerback, one is an image of two players fighting over a sauce-slathered chicken wing, and the other is a wide receiver making a big catch to send the game into overtime. They're bold, bright, feature graffiti from the artist, and are adorned with B-Dubs' well-known black and yellow color scheme.
The three NFTs were auctioned for 24-hours on RaRible.com beginning on February 13 and ending on February 14. Half the proceeds went to JordanNYC and the other half went to the Buffalo Wild Wings Foundation.
Weird News 2.1.2022
Ana De Armas Fans Sue For Getting Duped Into Seeing 'Yesterday' After Actress Was Cut, Unsure What to Do With Their Raging Boners Now

More weird news.

Photo: Universal Pictures

Meanwhile in NFTs: You Can Now Customize Your Very Own X-Rated 'Meta Girlfriend,' OnlyFans Is So Last Year

More weird news.

Photo: Meta Girlfriends

Mandatory Trends: Couples Making Divorce Registries Because Freedom Apparently Isn't Gift Enough

More weird news.

Photo: David Cleveland (Getty Images)

Bitcoin Market Crashes As Billions of Nothing Disappears, Tears of Crypto Bros All That Remains

More weird news.

Photo: Getty Images

China Vows to 'Purify' Internet Before Beijing Olympics, Forgetting There Would Be Nothing Left

More weird news.

Photo: Rachata Teyparsit / EyeEm (Getty Images)

Kim Kardashian's Infamous Figure Is Harmful to Body Image, Study Says It Hurts So Good

More weird news.

Photo: NBC

Meanwhile in West Virginia: Reporter Hit by Car on Live TV Stumbles Onto News Worth Watching

More weird news.

Photo: Twitter

World's 'Most Prolific' Sperm Donor Has 129 Kids And Doesn't Pay Child Support For Any of Them, Show Us the Way Good Sir

More weird news.

Photo: TanyaJoy (Getty Images)

Ranked! TSA's 10 Most Hilariously Confusing Confiscated Items of 2021

More weird news.

Photo: leezsnow (Getty Images)

Meanwhile in Texas: Walmart Customer Tries Buying Another Woman's Child, Forgetting That's More Likely Amazon's Thing

More weird news.

Photo: Jose Luis Pelaez Inc (Getty Images)