Kanye West has gone off the deep end. The born-again rapper now known as Ye just released a new music video for his tune "EAZY" and the imagery is…disturbing, to say the least.
In crude stop-animation, a hooded figure in a leather jacket (obviously Ye) throws a bag over the head of a poorly-rendered replica of Pete Davidson (who is dating Kanye's aspiring ex-wife, Kim Kardashian, in case you've been living under a rock). Then Ye ties Davidson up and transports him on the back of a motorcycle. He buries Davidson, and even plants rose seeds that sprout from Davidson's skull, but in other shots, Ye is shown cradling and even stroking Davidson's decapitated head.
 

View this post on Instagram

 
The video ends with the message, "EVERYONE LIVED HAPPILY EVER AFTER EXCEPT SKETE." But then the final frame reads: "JK HE'S FINE."
Um…we don't know how "Skete" feels about all this, but Kanye is clearly not fine. This video is creepy AF, and Kanye has officially gone too far.
We never thought we would be worried about Pete Davidson's well-being, but we have to admit: we kinda are. Can you imagine what it would be like to see a music video depicting your death at the hands of your girlfriend's ex?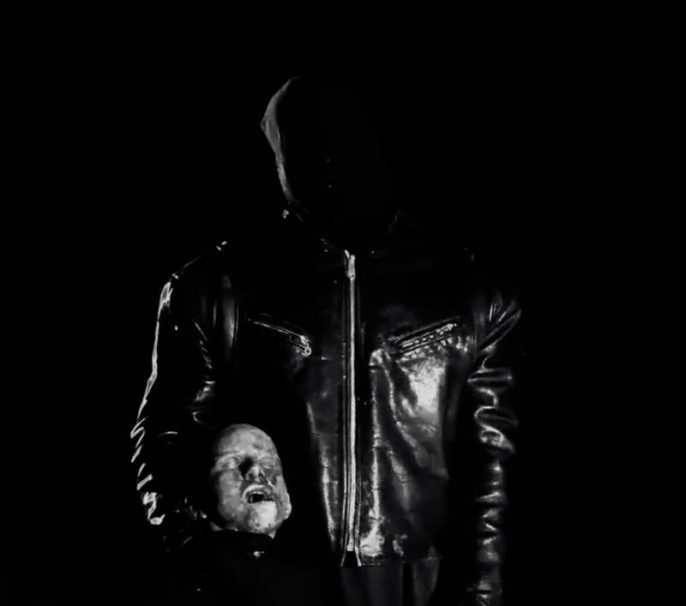 Photo: Instagram
The music video – which has over 3.9 million views on Instagram alone – dropped only hours after Kardashian was legally declared single, over a year after filing for divorce (to which Kanye has yet to respond).
Meanwhile, Ye and his new flame, Kardashian-wannabe Chaney Jones, have each posted couples pics on Instagram.
So which is it: is he moving on or trying to reconcile? Probably neither. He's just your garden-variety abuser; if he can't have her, no one can.
Stay safe, Pete. And stay far, far away from Ye. Gentlemen, let this be a lesson in how not to win back your woman.
Cover Photo: Instagram
MORE NEWS:
Entertainment News 3 1 22
Watch Chelsea Handler Skiing Topless in Boozy Birthday Video (Wishes Do Come True)

Read more here.

Photo: Instagram

'Stranger Things' Millie Bobby Brown Turns 18, Barely Recognizable (Better Get That Season 4 Out Fast, Duffer Bros)

Read more here.

Photo: Instagram

Kendall Jenner Rocks the Runway With Red-Hot Hair, Gives Jessica Rabbit a Run For Her Money (Video)

Read more here.

Photo: Getty Images

Halle Berry Still Very Much Has It at 55, Says Sexy Bikini Photos on Instagram

Read more here.

Photo: Instagram

Justin Bieber Tests Positive For Covid 2 Days Into World Tour, Omicron Shows First Signs of Having Good Taste in Music

Read more here.

Photo: Getty Images

Meanwhile in Miami: Kanye Joins Floyd Mayweather on Stage For Karaoke After Mistaking Him For Taylor Swift

Read more here.

Photo: Instagram

Winning! Charlie Sheen Joins TikTok and Now We Remember How Badly We Want to See Him Drink Tiger Blood

Read more here.

Photo: Getty Images

Sean Penn Flies to Ukraine to Film Invasion Documentary ('Cause What This War Needs Is Another Raging Narcissist)

Read more here.

Photo: Getty Images

Meanwhile on TikTok: 'The Price Is Right' Contestant Trapped Onstage Is Our Awkward Spirit Animal

Read more here.

Photo: TikTok

Mandatory Movie Battles: 'The Power of the Dog' vs. 'Brokeback Mountain'

Read more here.

Photo: Netflix/River Road Entertainment