Photo: NetherRealm Studios
Gamers hoping for an even bigger and better follow-up to Mortal Kombat X will be satisfied once they get their hands on NetherRealm's latest title. We were invited to Mortal Kombat 11's recent closed beta and although not all of the playable features were accessible, it was enough to get us hyped for the full release later this month. Be prepared for gloriously stunning graphic details of dismemberments and impaled characters with blood splattering all over the place along with a delightful Krushing Blows feature teased in the trailer.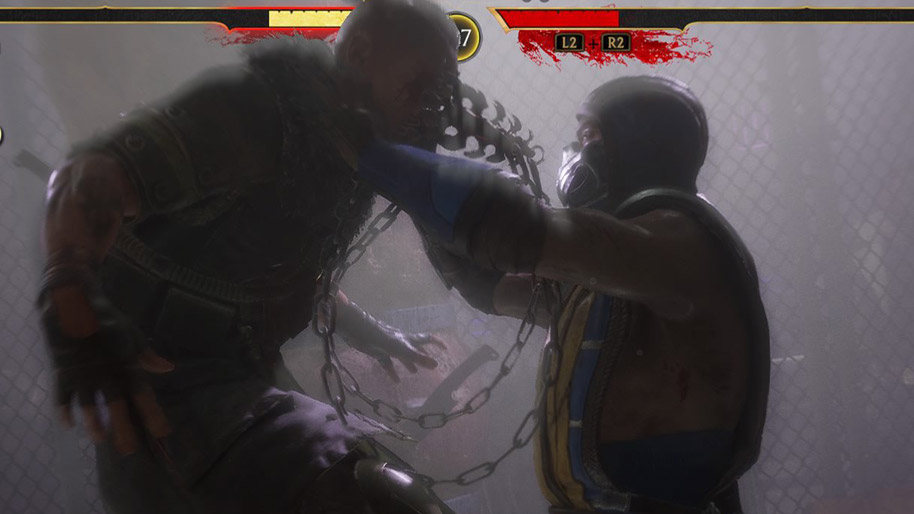 Photo: NetherRealm Studios
Besides the expected violent nature of the fighting franchise, one of the best aspects of the new installment is the vast amount of customizations available. The game allows for quality strategy play as you build up your character of choice, each of whom comes complete with their own unique attacks and combinations. From selecting gear, your favorite weapon, or your ideal intro and outro cutscenes during battle, players can spend as much time perfecting and upgrading their fighter as they can ripping each other apart.
The closed beta offered access to online multiplayer as well as the classic tower mode, where players go up against AI and unlock rewards while honing their skills. Online multiplayer allows you to rematch a player or select a new one as many times as you want while choosing characters freely between matches.
The full video game will offer a cinematic story mode (said to continue after the events of Mortal Kombat X with Kronika serving as the main villain) and more offline playable options we didn't get to experience firsthand. But, what we did see as we slaughtered our way through the closed beta screaming "Get over here!" was impressive enough to get us amped up for the full release when Mortal Kombat 11 launches on Xbox One, PS4, PC and Nintendo Switch on April 23.
Until then, check out some of the best fighting games below and dust off any rusty combat skills as MK11 will certainly challenge your fatality prowess.
Follow Mandatory on Facebook, Twitter, and Instagram.
MK11 Fighting Games
'Street Fighter III'

Photo: Capcom

'Super Smash Bros. Ultimate'

Photo: Nintendo

'Mortal Kombat X'

Photo: NetherRealm Studios

'Injustice 2'

Photo: NetherRealm Studios

'Tekken 3'

Photo: Namco

'UFC Undisputed 3'

Photo: Yuke's

'SoulCalibur II'

Photo: Namco

'Dragon Ball Fighterz'

Photo: Arc System Works

'Virtua Fighter 4'

Photo: Sega

'The King of Fighters '98'

Photo: SNK

'Ultimate Marvel vs. Capcom 3'

Photo: Capcom

'Persona 4 Arena Ultimax'

Photo: Atlus

'Dead or Alive 4'

Photo: Team Ninja

'WWE SmackDown! Here Comes the Pain'

Photo: Yuke's