Do you feel the need…the need for speed? Sorry, we just couldn't resist. But if you're of the mind that cars and motorcycles are only fun when they're doubling the posted speed limits, and further believe cops who issue speeding tickets should be tarred and feathered, then we're speaking the same high-octane language.
Fortunately, there are crazy events you can take part in to satisfy your Fast and Furious cravings. Granted, these events aren't exactly legal, and they're definitely not for the faint of heart, but if you're only happy when the scenery is rushing by you at a blur, then read on…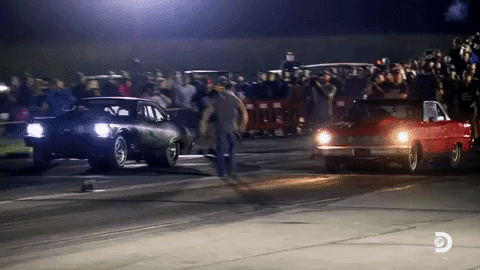 The Gumball Rally
The OG of illegal road races had a movie named after it, a decade before The Cannonball Run. What started as a high-stakes bet between friends quickly morphed into an invitation-only race for well-heeled auto enthusiasts who wanted to put their mega-horsepower sportscars to the ultimate test—a nonstop, cross-country jaunt from Midtown Manhattan's Red Ball Garage to the parking lot of the Queen Mary in Long Beach, CA. Competitors have commissioned airplanes and helicopters to help defeat highway patrol speed traps, and many have been arrested and had their cars confiscated along the way. Worth mentioning: The new version of the race, Gumball 3000, isn't a race at all, but a weeklong party on wheels for beautiful cars and even more beautiful people.
The Cannonball Run
Originally called The Cannonball Baker Sea-To-Shining-Sea Memorial Trophy Dash, this unsanctioned event was nearly identical to its Gumball counterpart, right down to the Manhattan-to-So Cal start/finish lines (this one ended at the Portofino Inn in Redondo Beach). The first run, in 1971, was just for shits 'n giggles, and had only one entry—an ugly-as-sin 1971 Dodge Custom Sportsman van dubbed "Moon Trash II," driven by famed auto racer Brock Yates, Brock's son, Brock, Jr., Steve Smith (editor of Car and Driver Magazine), and their friend, Jim Williams. The current Cannonball record stands at 32 hours, 51 minutes.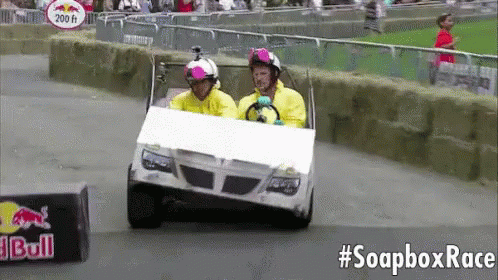 The Thawed Iceman Rally
This high-speed summer event covers just under 900 miles of precariously pot-holed Alaskan highway. Racers begin at a warehouse in Anchorage, blitz through a hidden checkpoint in Tok, rip through another in Fairbanks, and then speed back to Anchorage. To enter, you have to be invited by a previous competitor and have a car putting out at least 500 horsepower. Ain't no slowpokes allowed!
EuroCannon
The only illegal road race to have been tracked and investigated by Interpol, this on-again, off-again event is the only one of its kind with a cash prize—$1,000,000, winner-take-all. 20 cars compete at $50,000 per vehicle. As hush-hush as they come, rumor is this year's event will kick off in Firenze, Italy, but the finish line won't be revealed until moments before the race begins. Keep an eye on the Dark Web for entry details.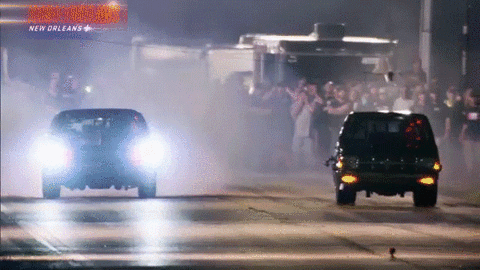 The USRR
Seven years ago, a group of automobile aficionados known as the Underground Society of Road Racers surfaced in Southern California and ran a Cannonball-type event from a grocery store parking lot in San Diego to a casino in Atlantic City, New Jersey. 13 cars entered, and a tricked-out De Tomaso Pantera with dual nitrous systems won it. The group went back underground for four years before resurfacing in New York City, 35 cars strong, and raced to a casino in Las Vegas. Rumor has it another event is in the works—San Francisco to Miami—supposedly with more than 60 entries. Although the event is by invitation only, sources say some of the country's more prominent high-performance driving schools have the inside scoop on how to take part.
Kangaroo Shuffle
Australia is known for its fearless "road warriors" who stalk the backcountry roads, their accelerator feet firmly planted, refusing to lift for even the hairiest of turns. If the rumors are true, a 500-mile race takes place on the same summer day every year, originating in Melbourne, ending on the outskirts of Sydney. The only way to snag an entry is to first enter the sanctioned Targa Tasmania, which takes place in May. Impress the right people, you might get your shot.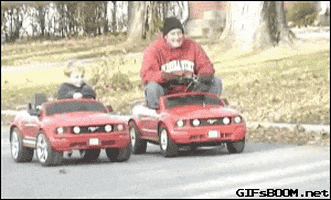 Sin City Sprint
For an illegal road race, this event receives a shocking amount of press, to the point that we're surprised nobody from the law enforcement community has gone undercover yet to bust it. Organized by members of the Porsche, Ferrari, and Lamborghini owners' clubs around the country, the starting line is typically one of Los Angeles' many luxury hotels, and the finish line rotates between Las Vegas Strip properties. There are tales of massive bets, including pink slips for million-dollar cars, and it's believed household name celebrity car enthusiasts (among them Justin Bieber, Joe Rogan, and Patrick Dempsey) have taken part, but their reps will neither confirm nor deny those claims.
The Gator Gauntlet
Southern Florida's Everglades Parkway, affectionately referred to as "Alligator Alley" (it cuts through Everglades National Park) has been used as an impromptu racetrack ever since it first opened. The nearly bone-straight 76-mile highway linking both coasts of the Sunshine State attracts all types, but a group of wealthy doctors from Miami rule the roost. While the route always remains the same—toll booth to toll booth—days and times vary. But be warned: in addition to radar-shooting cops, and large reptilian speedbumps that frequently wander across the road, the region is prone to frequent downpours; high speed and wet roads don't mix, or so says the numerous fatalities that have occurred over the years.
Cover Photo: mevans (Getty Images)
Entertainment News 4 15 22
Kim Kardashian Reveals Surprising Activity That Gets Her Horny, Really? Because Everything Gets Us Horny

Read more here.

Photo: Getty Images

Tori Spelling Celebrates Jennie Garth's 50th Birthday With Sexy Spandex Throwback Photo

Read more here.

Photo: Instagram

Ranked! Best Celebrity Couples That Got Hitched in Las Vegas (Including Kourtney Kardashian and Travis Barker)

Read more here.

Photo: Instagram

Jonah Hill Arrested on Bourbon Street With Bag of Jerry Garcia's Ashes (Or Was He?)

Read more here.

Photo: New Orleans Police Department


Jared Leto's 'Morbius' Method Acting Antics Proves He Might Be a Bigger Douche Than Ever Expected

Read more here.

Photo: Sony

Morbius' Director Addresses Negative Reviews With Hilarious Response

Read more here.

Photo: Sony

Fans Mock Justin Bieber's Leather Pants at Grammys, Wait 'Til You Hear His Music

Read more here.

Photo: Getty Images

Mandatory Trailers: 'Top Gun: Maverick' Totally Exists and Features Return of Sexy Beach Volleyball, A Lost Love Indeed

Read more here.

Photo: Paramount

Dear Will Smith: 10 Jada Pinkett Smith Jokes That Are Way Funnier Than What Chris Rock Went With, Is This Better?

Read more here.

Photo: Getty Images

Game of Thrones Prequel 'House of the Dragon' to Disappoint Everyone Immediately For 7 Seasons

Read more here.

Photo: HBO