Your life should revolve around pleasure. We're talking about self-pleasure, of course. Masturbation is all about discovery and self-love. Some would even say it's self-care. That's why playing with yourself is of the utmost importance — to your physical and mental health, to your outlook on the world, and even to your daily functioning. And we haven't even mentioned how beating the meat regularly can be beneficial to your dating life!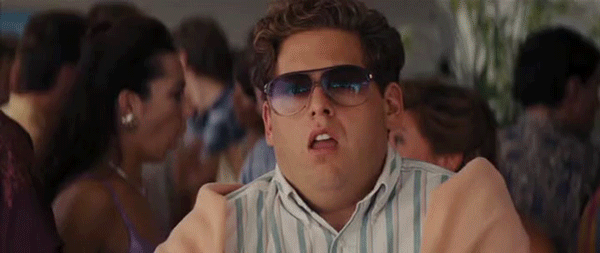 It's time to get to know yourself on a deeper, more intimate level. Learn all about your hot buttons and your secret fantasies. Practice until you can play your body like an instrument. We're going to help you get started with a few easy and actionable tips for making jerking off that much more enjoyable.
Set Aside Some Time for Play
If you really want to play more, then you have to commit to it. (You have no commitment phobia when it comes to getting off, right?) We know you're busy. Your schedule is full. Occasionally, it's hard to find time to do a load of laundry or get to the gym, so how are you supposed to make time to masturbate?
That's the thing, though: you have to make the time. Put it in your calendar. Let everyone know that you'll be turning off your phone and taking an hour to yourself. Or rather, don't let anybody know. That's not a group text anyone wants to receive. And, alright, an hour is excessive. You're going to chafe if you go that long. But you know what we mean: schedule that shit like it matters. Because it does.
Give yourself time to choke the chicken at least once a week. It could be more or less depending on your personal needs, but don't ignore what your body tells you.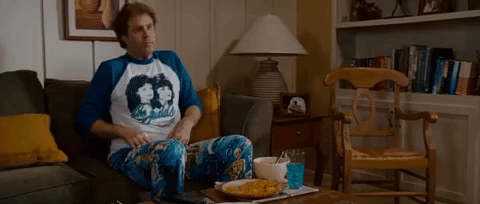 Be Spontaneous When You Can
Planning your special time is essential to make sure that you give yourself the opportunity to let go on the regular. That being said, you can't deny the thrill of spontaneity. When you find yourself alone with no commitments or responsibilities, grab that opportunity for playing with yourself with both hands. It's OK if you only have time for a quickie. Those can be fun, too. The next time your roommate is out on a date, or your spouse takes the kids to the park for a while, get your groove on with yourself.
Invest in a Toy that Tickles Your Pickle
Finding a toy that fits your fancy can take your playtime to the next level. To choose the perfect sex toy, you need to think about your pleasure centers. How do you become aroused and reach orgasm when it's just you, nothing, and no one else? The toy you buy will depend on what you like. When we say there's something for everyone, however, that's exactly what we mean. You're not limited to the standard fare, either. In picking out a toy, you get to select something that's just for you. It's literally designed for your pleasure, whatever that may be.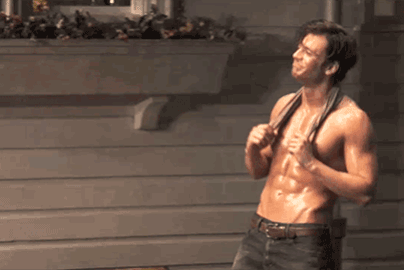 Take Time to Figure Out What You Like
Before you think about buying a toy, you first have to figure out what gets your motor going. That might take practice playing with yourself, but that's not exactly a hardship. No one will ever know how to push your buttons the way that you do. You owe it to yourself to discover the moves you like, the pressure, and the technique. Doing so will make things much more pleasurable when you're all by yourself, whether you use a toy or not.
Set the Mood and Romance Yourself
You set the mood when you're intimate with your lover, right? There's no reason in the world that you shouldn't go to the same lengths for yourself. Don't you deserve it?
Put together a playlist of songs that give you a tingle. Set up some mood lighting – a few candles, perhaps, or soft, misty lighting, or maybe no light at all. Get comfortable in the bathtub, on your bed, or sprawled across the couch. Read erotica or watch a bit of adult entertainment, if you find that appealing. Romance yourself in whatever way works for you.
Experiment With New Sensations
Why not experiment when playing with yourself? If there's something you've always wanted to try that you can easily and safely do on your own, then go for it. For you, that might mean exploring the world of anal play, experimenting with nipple stimulation, or trying out a new toy. Venturing into unfamiliar territory can make you feel vulnerable, but you don't ever have to be embarrassed when you're having fun with yourself.
Discover Your Erogenous Zones
Everybody has erogenous zones. Some of them are universal, while others are unique to the individual. They vary in sensitivity from person to person, as well. You may not be able to blow in your own ear or lick your own neck, but you can certainly run your fingers along your inner elbow or tease the skin on your inner thighs. Finding these areas and learning how to touch them will take your playtime to a thrilling level.
Happy masturbating!
Cover Photo: Westend61
Entertainment News 5 15 22
Hilary Duff Poses Nude For Sexy Magazine Spread (Lizzie McGuire Is All Grown Up!)

Read more here.

Photo: Getty Images

Cameron Diaz Recreates Classic 'There's Something About Mary' Scene Proving She's Still Full of Spunk

Read more here.

Photo: 20th Century Fox

Amy Schumer Tells Story of Son's Conception at Netflix Is a Joke, Internet Can't Decide If It's Funny or Not

Read more here.

Photo: YouTube

Meanwhile in Ukraine: U2 Plays Surprise Acoustic Set in Kyiv Bomb Shelter, Haven't They Suffered Enough?

Read more here.

Photo: Getty Images

Johnny Depp and Amber Heard Awkwardly Can't Decide Who Gets to Leave the Courtroom First

Read more here.

Photo: Getty Images

Our Favorite Amber Heard GIFs (Because We Probably Won't Be Seeing Her For a While)

Read more here.

Photo: Getty Images

'That '70s Show' Gets '90s Spinoff, Reminding Us Every Decade More Terrible Than Previous One

Read more here.

Photo: Fox

Yeah Baby! 25 Classic Austin Powers GIFs to Celebrate the International Man of Mystery's 25 Shagadelic Years

Read more here.

Photo: New Line Cinema

Ranked! Mike Myers' Greatest Roles (Just in Time For Netflix's 'The Pentaverate')

Read more here.

Photo: Netflix

Mandatory Tweets: Funniest Jokes About Nick Cannon's Mother's Day on Twitter

Read more here.

Photo: Getty Images