It's that time of year again when Americans celebrate the resurrection of a chocolate Easter bunny and his 12 delicious peeps. But in an era of gender identification, it only makes sense that we have a genderless Easter bunny.
Peter Cottontail no longer wishes to go by that name as they are now Peter Cottonthem. Even though Peter Cottonthem continues to deliver baskets of candy despite supply chain issues, many suburban parents refuse to accept this genderless eastern bunny.
"We only want this radical left-wing bunny poisoning our children's teeth, not their minds with his swinging immoral bunny lifestyle," said an irate Karen. Adding, "Next thing you'll know the radical left will want our kids learning about Critical Rabbit Theory."
The Easter bunny doesn't feel like they/them gender position disqualifies they/them from breaking into people's homes to deliver a weird basket full of candy.
"Look, if people forget to call me Peter Cottonthem from time to time then that's fine," said the Easter Bunny. "I mean, at the end of the day, I'm just as fictitious as Mr. Potatohead so it really doesn't matter what my pronouns are."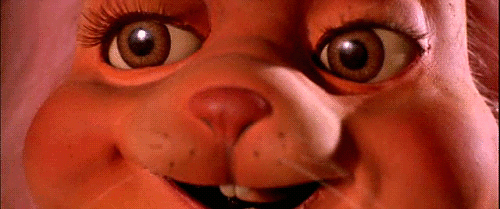 As long as the Easter Bunny doesn't bring any of those horrific black licorice jelly beans, they can be any gender they want.
Entertainment News 4 15 22
Kim Kardashian Reveals Surprising Activity That Gets Her Horny, Really? Because Everything Gets Us Horny

Read more here.

Photo: Getty Images

Tori Spelling Celebrates Jennie Garth's 50th Birthday With Sexy Spandex Throwback Photo

Read more here.

Photo: Instagram

Ranked! Best Celebrity Couples That Got Hitched in Las Vegas (Including Kourtney Kardashian and Travis Barker)

Read more here.

Photo: Instagram

Jonah Hill Arrested on Bourbon Street With Bag of Jerry Garcia's Ashes (Or Was He?)

Read more here.

Photo: New Orleans Police Department


Jared Leto's 'Morbius' Method Acting Antics Proves He Might Be a Bigger Douche Than Ever Expected

Read more here.

Photo: Sony

Morbius' Director Addresses Negative Reviews With Hilarious Response

Read more here.

Photo: Sony

Fans Mock Justin Bieber's Leather Pants at Grammys, Wait 'Til You Hear His Music

Read more here.

Photo: Getty Images

Mandatory Trailers: 'Top Gun: Maverick' Totally Exists and Features Return of Sexy Beach Volleyball, A Lost Love Indeed

Read more here.

Photo: Paramount

Dear Will Smith: 10 Jada Pinkett Smith Jokes That Are Way Funnier Than What Chris Rock Went With, Is This Better?

Read more here.

Photo: Getty Images

Game of Thrones Prequel 'House of the Dragon' to Disappoint Everyone Immediately For 7 Seasons

Read more here.

Photo: HBO