Ezra Miller is missing. The actor, 29, is on the run from police after recent accusations of grooming and manipulating an underage fan. Less than a week ago, Miller posted a number of images on Instagram that taunted the authorities searching for him. "You cannot touch me, I am in another universe," one of the images read. Miller's Instagram account has since been deleted. As of this writing, police remain unable to find the actor.
A Talented, But Troubled Actor
In 2011, a little independent movie called We Need to Talk About Kevin debuted at the Cannes International film festival. Directed by Lynne Ramsey, the performance that really turned heads was that of up-and-comer Ezra Miller. They (Miller identifies as non-binary and uses they/them pronouns) immediately followed that role with another memorable performance in The Perks of Being a Wallflower. During filming, Miller was charged with two counts of disorderly conduct after 20 grams of marijuana were discovered in their possession.
By 2015, Miller's career had gained traction, and they were cast in two massive Warner Brothers franchises. But their most notable role would come next when Miller was cast as Barry Allen/The Flash in Batman v. Superman: Dawn of Justice. This was merely a cameo part, but it would eventually lead to a solo Flash movie down the road.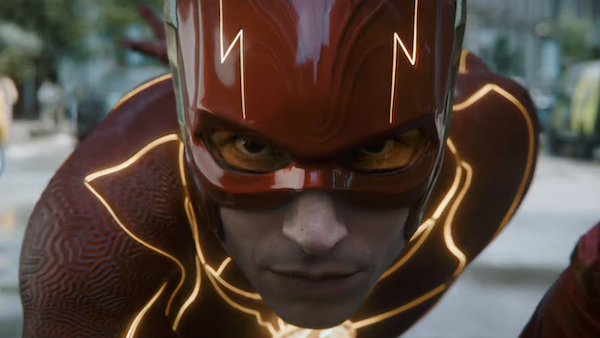 Ezra Miller's career has been mired in controversy. In April 2020, a video surfaced that appeared to show Miller choking a woman and throwing her to the ground, but there were no major repercussions. After delays due to the pandemic, Miller filmed Fantastic Beasts 3 and The Flash back-to-back. One insider on the production of The Flash says that Miller had "frequent meltdowns" on the set. Although the insider stressed that there was no yelling or violent outbursts, they described Miller as "losing it." By 2022, however, Miller's public behavior became more erratic. 
On Jan. 27, Miller posted an unhinged video on Instagram which urged members of a North Carolina chapter of the Ku Klux Klan to kill themselves. In late March, Miller was arrested in Hawaii following an alleged physical altercation with patrons at a local karaoke bar. Soon thereafter, a local couple filed a temporary restraining order against Miller, claiming that they burst into their bedroom and threatened to "bury" them. In April, Miller was once again arrested in Hawaii for second-degree assault, where they were accused of throwing a chair that injured a woman.
In June of this year, the Standing Rock Sioux tribal court issued a temporary order of protection against Miller on behalf of 18-year-old activist Tokata Iron Eyes. Iron Eyes' parents allege that Miller used "violence, intimidation, the threat of violence, fear, paranoia, delusions, and drugs" including marijuana and LSD to hold sway over Iron Eyes. Iron Eyes' parents claim that an inappropriate relationship between the two began in 2016 when Miller was 23 and Iron Eyes was 12. Iron Eyes responded by denying their parents' allegations, declaring themself to be mentally stable and in contact with a mental health professional. 
Most recently, a mother and her 12-year-old child were granted a temporary harassment prevention order against Miller. To add to their already-mounting legal troubles, Miller is being accused of threatening a family and showing inappropriate behavior toward a 12-year-old child. Apparently, Miller was wearing a bulletproof vest and brandishing a gun before "pestering" the transgender child, "uncomfortably" touching their hips. All this to say that Ezra Miller is undoubtedly unhinged.
The Fate of 'The Flash'
Being the primary employer of Ezra Miller during all of these events, Warner Brothers is under pressure to sever ties with the increasingly problematic actor. During the time that Miller's legal troubles were mounting, WB has experienced the effects of cancel culture in more ways than one. However, the studio is in a particularly sticky situation in terms of what to do with an actor that is, quite simply, toxifying the brand. While The Flash is currently slated for June 23, 2023, it also begs a pressing question for WB: how in the heck do you ever release this movie without losing money? 
There are no winning scenarios, especially because WB has remained publicly silent on the growing list of allegations. The best a film fan can do now is temper expectations. This isn't to say that WB is the victim here. To be clear, WB has enabled Miller by continuing to employ them throughout their escapades. But WB is going to have to make some hard decisions regarding Miller's presence in their franchise IP moving forward. So what should WB do with The Flash? 
Even though the film is essentially in the can, Miller's actions have put into question the release strategy for The Flash. In March of this year, WB and DC executives held an emergency meeting to discuss Miller's future with the studio. According to a knowledgeable insider, the consensus in the room was to pause any future projects involving Miller (including the DCEU). Regardless, there is surely an increasingly drastic crisis brewing at WB about what to do with Andy Muscheitti's film. And with less than a year left until the release of The Flash, WB will be forced to make a decision sooner rather than later.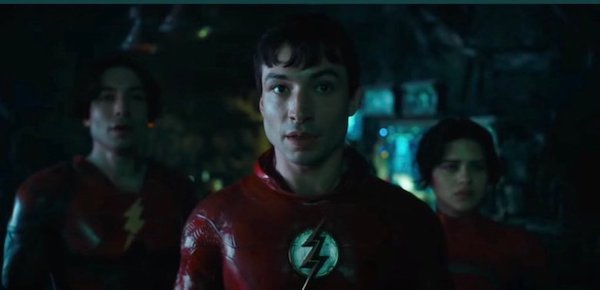 Warner Brothers' Next Move
As it stands, WB has three practical options for how to handle The Flash in the wake of Ezra Miller's disturbing actions. The least likely option is that WB simply scraps the film entirely. Not only would this result in a huge loss for the studio, but the hard work of many crew members and craftspeople would be lost forever. This isn't to say that the film couldn't be released at a later date, but the bigger roadblock would be paying out contractual back-end deals with the other creatives involved.
The next option would be to recast Miller in The Flash and reshoot all of their scenes with a new actor. Aside from being insanely expensive, WB would also have to reunite the main cast for reshoots. Major reshoots have happened before (see Justice League), but this would be quite simply unprecedented (especially because Miller plays multiple iterations of Barry Allen in the film).
Finally, the most likely option would be to release the film as is and hope for the best. Sure, they could just dump it on HBO Max and deal with the inevitable backlash as it comes. This may even result in a loss of subscribership, but at least it would require minimal advertising and would effectively be a very expensive write-off for the streaming service.
No matter which way you shake it, WB is going to lose a good deal of money by betting The Flash franchise on Ezra Miller. Not only is the future of the film in question, but the studio now has to deal with a missing actor who remains a PR nightmare. Through their actions, Miller has proven that they are both a terrible and dangerous person. As it turns out, Miller's character in We Need To Talk About Kevin isn't that far off from the real human being.
Cover Photo: Angela Weiss