Photo: Bobby Bank (Getty)
This guy's door-to-door campaign for the November election is going to be one for the ages.
According to The Washington Post, famed pimp and owner of the Moonlite BunnyRanch Dennis Hof is calling Donald Trump his Christopher Columbus after winning a Republican primary for the Nevada Legislature, ousting the three-term incumbent in the process.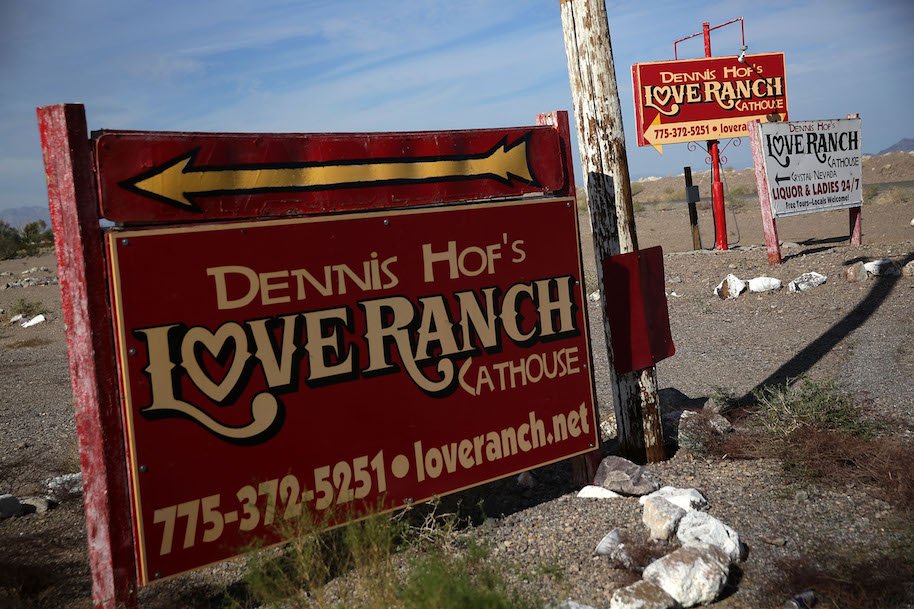 "It's all because Donald Trump was the Christopher Columbus for me," Hof said. "He found the way and I jumped on it."
Surprisingly, if Hof wins the November election — one in which he is favored to take down Democrat Lesia Romanov — he wouldn't be the only brothel owner to hold an elected office in Nevada. Lance Gilman, who owns the Mustang Ranch in northern Nevada, is already the Storey County Commissioner.
Calling himself "The Trump of Pahrump," Hof said he is selling off some of his brothels. This, of course, is in an effort to focus more on a career in politics. It would seem as though he's jumping into the political game at the right time, too. There are potentially going to be several Nevada counties with measures on their November ballots seeking to outlaw brothels.
No word if Lamar Odom plans on being a financial backer of Hof's 2018 Nevada Legislature campaign. Or, for that matter, if he gave Hof — and his ladies — everything he had when he nearly died at the BunnyRanch in 2015.