Everybody knows that a great bio is one of the keys to conquering online dating. Well, at least for men. Due to the laws of supply and demand, women don't have to bash their head around coming up with funny Tinder bios that include their interests and achievements. But all in a ratio of 3:1 not to look over-cocky and douchey! And not to immature so you look like a serious manly man! And, frankly, it's guys' fault because we would swipe anything with a pulse.
Luckily, some gals still like to put their thinking hats on and come up with some legitimately funny Tinder bios. We all know that with a funny line a 7 can go to an 8, and a 10 can go to a restraining order. Plus it gives us guys more room to operate when coming up with an opener. But something tells us these awesome Tinder chicks don't exclusively wait for dudes to start the conversation. They are go-getters and hopefully, they caught some big fishes with these primo bates.
Funny Tinder Bios From Girls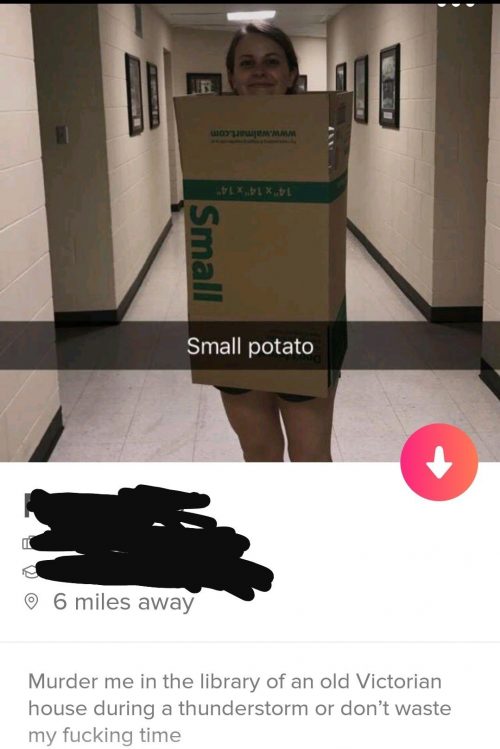 Most of the funny Tinder bios that girls put out are aggressive as fuck and we love it. Like Gladis in the leading photo, this boxy babe knows exactly what she wants and is frustrated that guys can't get it. I mean, how else would you get that you need to wait for a thunderstorm to murder her in the library of an old Victorian house?


Formatting text online is a form of art, and Grace really nailed the timing on her shocking revelation. And the rest of her Tinder bio is pretty strong from a guy's perspective, but she's also funny? Sign us up.


People say that happiness=reality-expectations and it seems like Nora is going to have a very happy experience on Tinder. Great accompanying anthem too.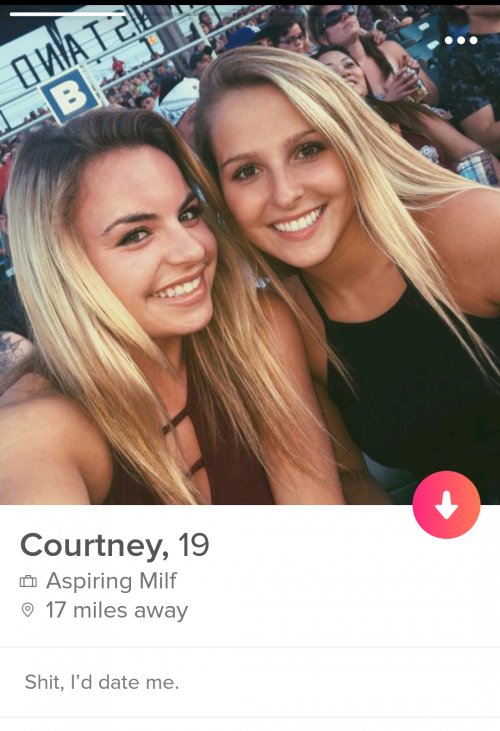 Confidence, ambition, and vulgarity, what's not to like about Courtney. Especially if she truly is a 2 in 1 package.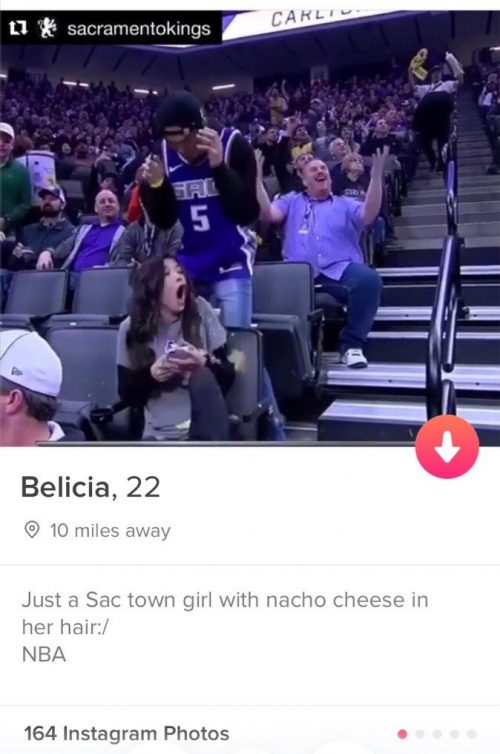 Not only is this girl an NBA fan, she's also internet famous, and knows to laugh at herself. She's a cat… Oh, wait, she's a Kings fan. Hard pass. I mean Sacramento and play-offs hard pass.