Photo: PeopleImages (Getty Images)
YouTube has tried pretty hard over the years to control any offensive content from showing on their platform. But apparently they didn't notice that they had porn ads showing up on their trending videos until someone gave them a heads up.
According to Gizmodo, someone noticed that an ad of a woman gyrating with a link towards something called "Hot Girl 2018" has been appearing on YouTube videos from popular users like PewDiePie and Dude Perfect. And oh, this ad has been appearing since December and YouTube had no idea.
Check out these screen grab thanks to Twitter user Epifura: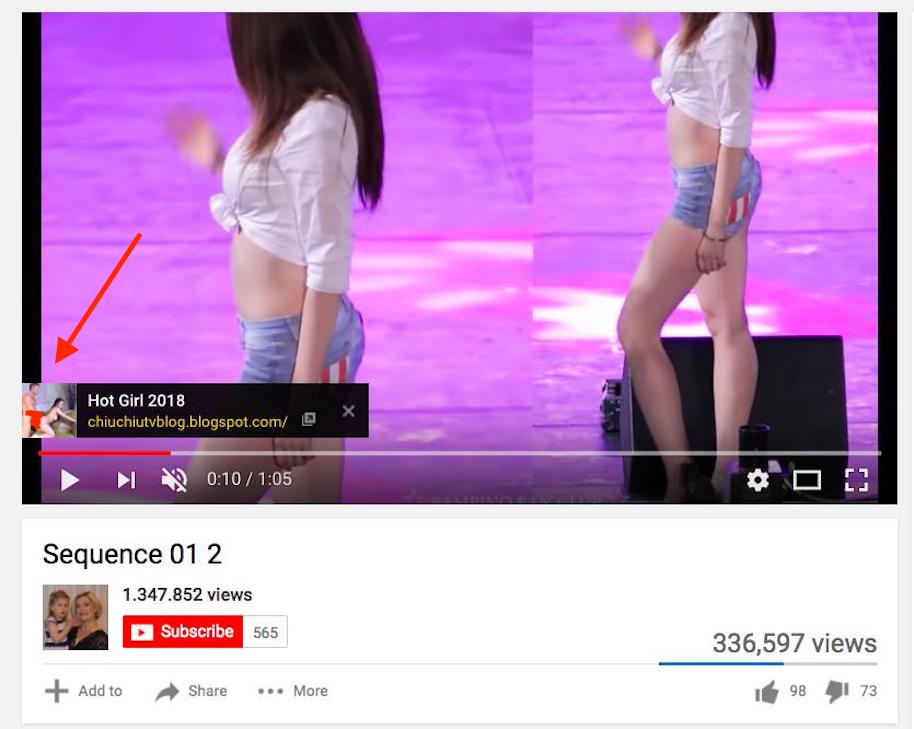 So as you can see by our amazing "censored" skills, that is clearly a man and a woman hooking up. And it's on YouTube. If you click on the link it takes you to a high-solution page brought to you by the very popular webcam site Camsoda.
Gizmodo
YouTube's parent company Google restricts adult ads except in "limited scenarios based on user search queries, user age, and local laws where the ad is being served," though "text, image, audio, or video of graphic sexual acts intended to arouse" is explicitly prohibited in all ads. The company does not necessarily manually review all advertising before it hits the web, which appears to be long-shot method to get your porn on YouTube's trending content.

Motherboard was able to track down the video to a channel named "1.347.852 views" that consisted solely of multiple uploads of the woman dancing, that channel has apparently been removed following the publication of their report.
The Google AdWords advertising policy, which decides what ads go on YouTube videos, had this to say to Motherboard:
"We have clear policies against ads featuring graphic adult content. When we become aware of an ad that violates our policies, we immediately remove it and take appropriate action, including, and up to, suspending the responsible account."
Well, I'm sure some people were surprised when they went to PewDiePie's YouTube to watch him play a video game for hours and instead saw a link to some hardcore porn. And yet, the latter is way more entertaining.