Photo: Mike Lawrie (Getty Images)
Francis Ngannou has arrived at a crossroads, as he looks to recapture some of the mojo that not long ago made him one of the most talked-about contenders in the Ultimate Fighting Championship's heavyweight division.
Ngannou will attempt to snap a troubling two-fight losing streak when he rematches Curtis Blaydes in the UFC Fight Night 141 headliner on Saturday at the Cadillac Arena in Beijing. The 32-year-old Cameroon-born Frenchman rattled off victories in each of his first six appearances inside the Octagon and emerged as the No. 1 contender for the heavyweight throne, only to lose his way in back-to-back unanimous decision defeats to Stipe Miocic and Derrick Lewis. Can he reclaim some momentum against Blaydes, a man he stopped on a second-round technical knockout in April 2016?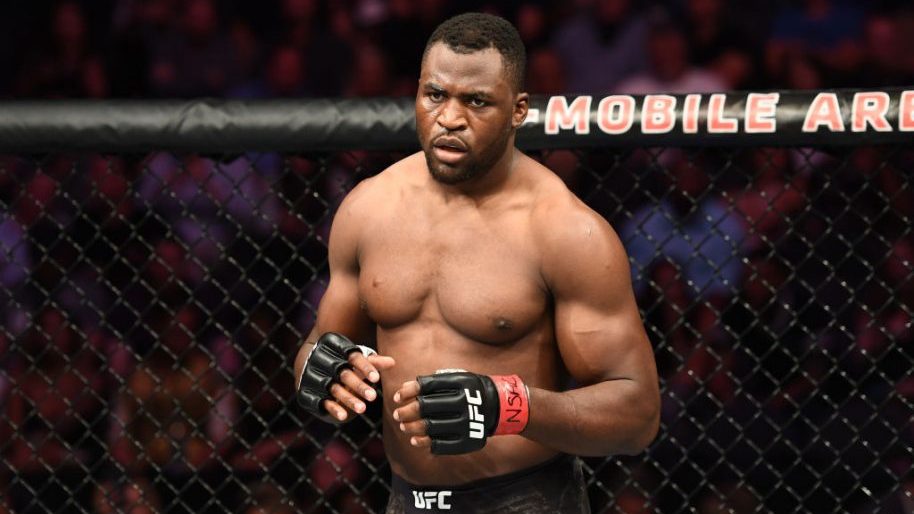 As he approaches their pivotal rematch, here are five things you should know about Ngannou:
1. He tends to skip the feeling-out stage.
Between April 5, 2014, and Dec. 2, 2017, Blaydes finished 10 straight opponents and did so in a little more than 42 minutes combined. Six of the 10 failed to survive the first round.
2. Odds were stacked against him from the start.
A classic rags-to-riches success story, Ngannou was born in Batie — one of four small communes within Cameroon's Haute Plateau, which is home to roughly 120,000 people. He now trains out of the MMA Factory in Paris, more than 4,000 miles from his hometown.
3. Destructive offensive skills have been his calling card.
Ngannou has landed only 115 total strikes in his six UFC wins, and he connected with 86 of those in his first two appearances against Blaydes and Luis Henrique Barbosa de Oliveira. In short, people pack their bags when he hits them.
4. He has built-in advantages over his opposition.
The monstrous 6-foot-4, 254-pound Ngannou wields the second-longest reach among heavyweights on the active Ultimate Fighting Championship roster at 83 inches. Only Stefan Struve (84) surpasses him.
5. Underrated and potent grappling skills round out his game.
Ngannou has delivered four of his 11 career victories by submission: one by kimura, one by standing guillotine choke, one by arm-triangle choke, and one by straight armbar.