Photo: Carsten Koall (Getty Images)
One great basketball movie deserves another, and such is the case with the most successful one of all-time, Space Jam. Now comes the fun part: the casting of Space Jam 2, following Lebron James opening his I Promise School. While this movie has been noted not to be a sequel to the first, there are rumors circling of some big names returning.
Elder millennials remember Space Jam as one of the highlights of the '90s. It had your favorite Looney Tunes characters, a bomb soundtrack and Superman himself, Michael "Air" Jordan. Despite years of failed attempts to get the second movie off the ground, news finally broke Wednesday that LeBron James is officially teaming up with Black Panther director, Ryan Coogler, and Terence Nance behind the camera.
Our first look at Space Jam 2!

Bugs Bunny
LeBron James
Directed by Terence Nance
Produced by Ryan Coogler pic.twitter.com/RbAjLEm1V9

— Rotten Tomatoes (@RottenTomatoes) September 19, 2018
Of course, we expect Bugs Bunny and pals to hoop up for the Toon Squad (and you bet your ass we better see Bill Murray), but which NBA stars should be cast to join LeBron in this soon-to-be-epic sports saga? The original had all-stars Larry Bird, Patrick Ewing, Charles Barkley and Larry Johnson, which begs the question as to who should LeBron and Co. consider being cast for the Monstars?
In the original, the evil aliens stole talents from the shortest and tallest players in the NBA. In 1995, that casting meant including Muggsy Bogues (5'3″) and Shawn Bradley (7'6″).
In 2018, that means…
Isaiah Thomas (5'9″)
We were hoping to see Kevin Hart, who might make Thomas look like a "monstar."
Boban Marjanovic (7'3″)
We're guessing Boban's been called a monster his entire life. Look how freakishly large this man is!
In addition, we'd like to see…
James Harden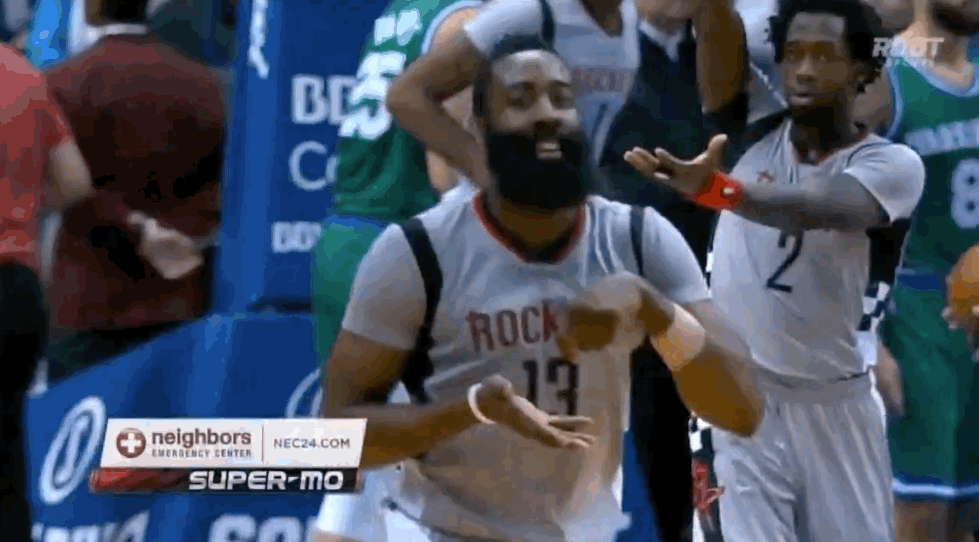 How can you pass up giving last year's MVP a spot on the roster, especially with that cartoonish beard? He's got acting chops and is a snazzy dresser to boot.
Anthony Davis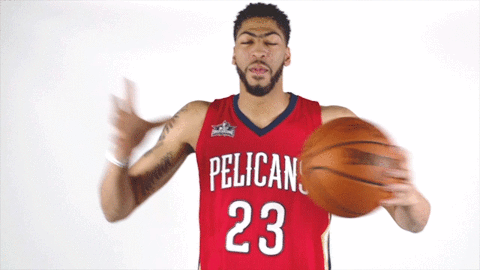 He's a "mon-star" on the boards who can shoot, block and run both ends of the court (and has a unibrow that could rival Yosemite Sam's mustache).
Kevin Durant
Not only is he arguably as talented as LeBron but was supposed to be the lead in Space Jam 2 back in 2011. Here's hoping James doesn't oust him out of fear of been overshadowed by the Warriors star.
People have already started weighing in heavily, as they do.
Hey LeBron, does the Toon Squad need a PG?

Space Jam 2pic.twitter.com/4kkhs5dB4S

— NBC Sports Wizards (@NBCSWizards) September 19, 2018
Space Jam 2 came sooner than we expected… pic.twitter.com/c3RDDeu7Cm

— Cycle (@bycycle) July 4, 2018
How my grown self with no kids will be watching Space Jam 2 pic.twitter.com/f5F11OCLdb

— Jonathan Bailey (@JonathanB_ailey) September 19, 2018
What do you guys think? What celebrities and NBA stars are must-have players for the movie?
---
Josh Helmuth is a sports reporter in St. Louis who contributes to Mandatory.