Photo: CBS Photo Archive / Contributor (Getty)
If you're anything like me, you've been waiting for this day for 12 long years: CBS has canceled The Big Bang Theory. Finally.
The sitcom first debuted in September 2007 after its original pilot, which included two female lead characters, was not picked up by any network. Television executives felt the premise of the show had potential so a second pilot was filmed, which lead to CBS ordering a 13-episode first season. Little did they (or anybody else) know, The Big Bang Theory would rank as one of the most popular television shows of all-time.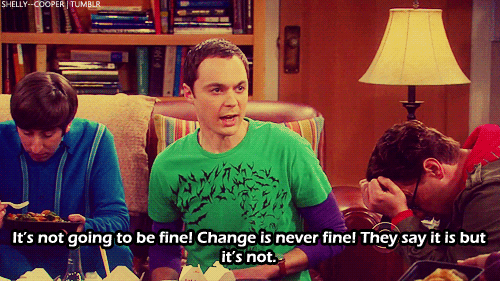 That run will be concluding, however, as Warner Bros. Television, CBS and Chuck Lorre Productions announced in a joint statement The Big Bang Theory will be canceled after its twelfth and final season.
"We are forever grateful to our fans for their support of The Big Bang Theory during the past twelve seasons," the producers said. "We, along with the cast, writers and crew, are extremely appreciative of the show's success and aim to deliver a final season and series finale, that will bring The Big Bang Theory to an epic creative close."
No official word has yet been given as to why CBS decided to cancel The Big Bang Theory after nearly 300 episodes, although speculations have been swirling that Jim Parsons, who plays nerdy Sheldon Cooper, is no longer interested in participating after turning down a $50 million payday. Oh, come on, they're all nerdy.
Fellow cast members, like the always stunning Kaley Cuoco, who plays Penny, couldn't help but voice their disappointment on social media (below) when news of the cancellation was made public.
https://www.instagram.com/p/Bmy2eBbFk6z/?taken-by=normancook
The final season of The Big Bang Theory will debut Monday, Sept. 24 at 8/7c on CBS before moving to its regular time period on Thursday, Sept. 27 at 8/7c.
The show's actors and producers have promised an "epic" series finale. Hopefully, the writers will finally address that whole broken elevator snafu before giving way to The Big Bang Theory spin-off prequel Young Sheldon, which will debut its second season directly after TBBT's season premiere.
It's never going to end, is it?