15 Last Minute Gifts for a Comic Book Nerd
We all know that feeling, the one that creeps in as Christmas inches closer and closer. Did we get the right gift? Did we get enough? Will the people we bought stuff for love what we bought them? This problem can be really exacerbated when the person we're buying for is a comic book nerd. Take it from me, a fully functioning comic book nerd; choosing our gifts can be pretty difficult. Sure there's big stuff like the Batman: Arkham Asylum video game or any number of comic book movies but where do you go from there? How do you stuff the stockings when they resemble Batman & Superman footwear? What if you want to think outside the box for the comic book nerd in your family? The mind reels at what to do. 
Fear not, true consumer, for your good buddy Iann is here to help you with 15 Last Minute Presents For Your Comic Book Nerd. These fifteen things will make great stocking stuffers or full-fledged presents. Drawing from various forms of pop culture and various comic sources I've put together what I hope will be a helpful list of goodies that a comic dork will salivate over.
15. The Complete Love & Rockets Library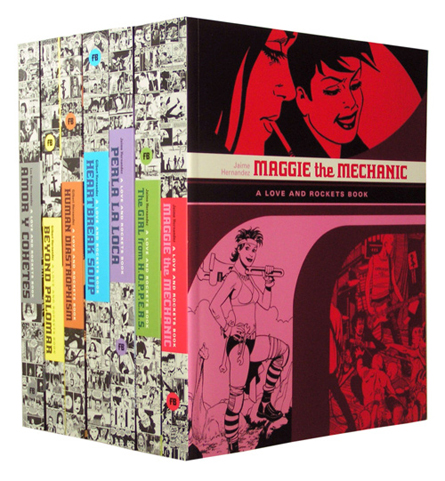 For those fans of well-written indie comics look no further than Love & Rockets. This epic series that ran from 1982 to 1996 is presented in a seven volume chronologically correct serial. The seven books are soft cover and presented in black and white with a hardcover shell to house them in. These books average about $85 but for the complete Love & Rockets series it's worth it. Check it out at Fantagraphics Books.
14.  Absolute Justice Hardcover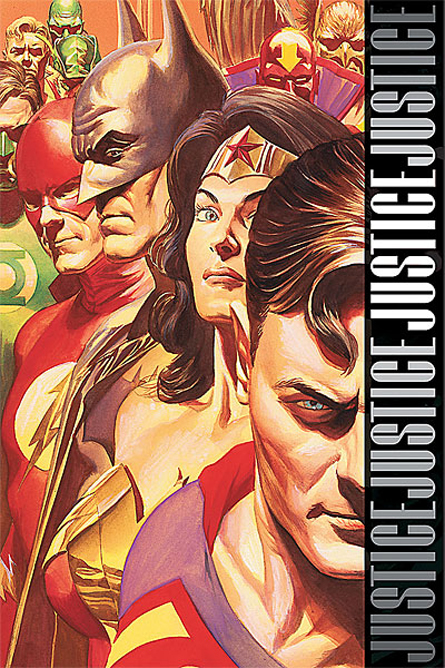 The entire twelve issue Alex Ross/Jim Krueger/ Doug Braithwaite story is collected in this oversized hardcover slipcase edition. All the super criminals in the DC Universe are banding together for one evil goal and it's up to the JLA to stop them. Not only do you get the kick ass story in giant sized full color but also with a new Alex Ross cover as well as a sketchbook section with lots of unseen artwork. At $99 this may seem steep for a comic book but trust me this Absolute Edition is worth every penny.
13. The Cartoonist DVD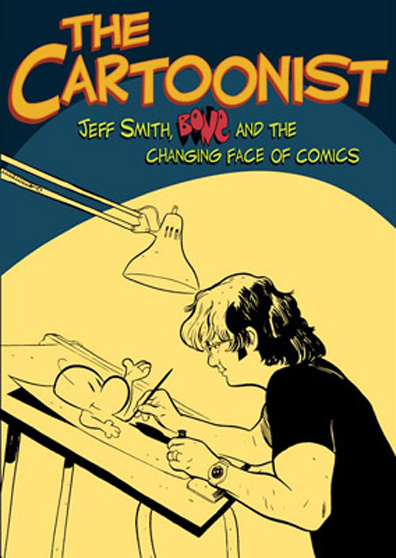 Artist Jeff Smith set the idea of sequential storytelling on its ear when he introduced the character of Bone. In this DVD Smith not only looks back at his life, his inspirations and what drove him to create Bone but also the changing world of comic books itself. Featuring interviews with Paul Pope, Harvey Pekar, Colleen Doran and more this eighty minute DVD is a must have for any true comic book lover. The Cartoonist retails for about $15 to $20.
12. The Death Of Captain America Omnibus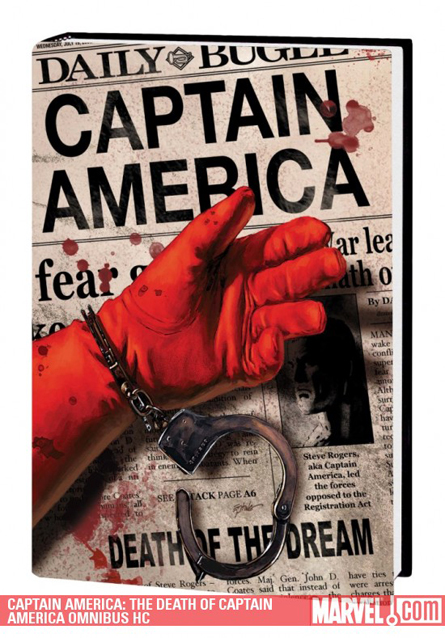 One of the better stories to come out of the Marvel camp was the assassination of Steve Rogers and the rise of Bucky Barnes as his replacement. This hardcover edition collects Captain America #25-42, which tells the tale of how Captain America was killed as well why Bucky Barnes took over as the new Captain America. It also features Bucky's first real adventure after donning the shield. Writer Ed Brubaker takes all the things that make Captain America great and really ratchets them up a notch for these stories. If the Comic Book Nerd in your home loves Marvel, Captain America or just great comic book storytelling, this is the collection for them. This book retails for about $40.
11. Batman: The Cult New Printing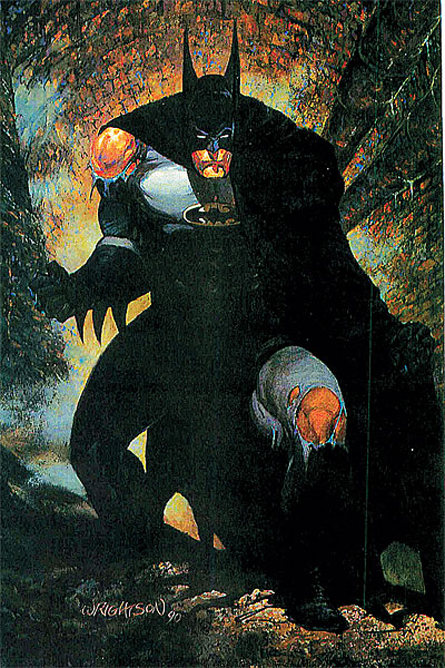 Your comic book nerd will go batshit for this new printing of one of the classic Batman tales written by Jim Starlin and featuring art by the legendary Bernie Wrightson. Batman is forced to go up against a devious and charismatic Shaman who has amassed Gotham City's homeless into any army, one that he claims to use to fight crime….but does he? This new 208 page reprinting revitalizes the look of Wrightson's art and makes the perfect stocking stuffer. It retails for about $20.
10. Blackest Night Hoodie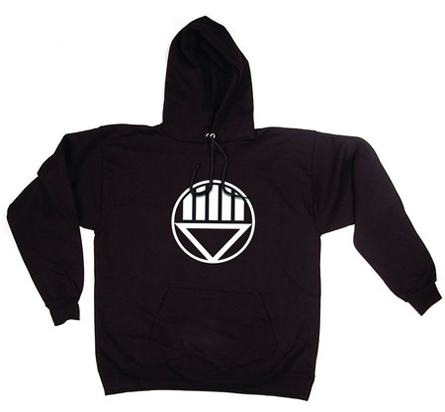 What better way to keep out the cold than with the power of undead evil? Based on the brilliant Geoff Johns DC series Blackest Night this hoodie features the Black Lantern insignia and retails for about $40. Not satisfied with the Black Lanterns alone there are also sweatshirts for the Red Lanterns, Yellow Lanterns, Blue and down through most of the new eight lantern colors. Having trouble keeping your youngest comic book nerd dressing warm in the winter simply present him/her with this and tell them "Rise".
9. 12" General Zod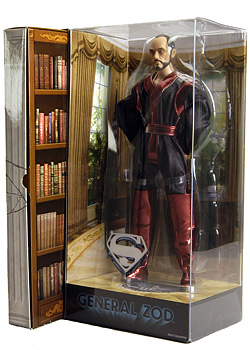 How often have you wanted to invite a girl up to your room to play with your 12" General Zod? Now you can as long as you secure yourself this awesome figure. Zod comes complete with the funky disco suit, 2 "crude noisemakers", different hands and a stand. This is great for the older comic book geek who has made the jump from playing with toys to "collecting them". Zod averages for about $60.
8. Incognito Trade Paperback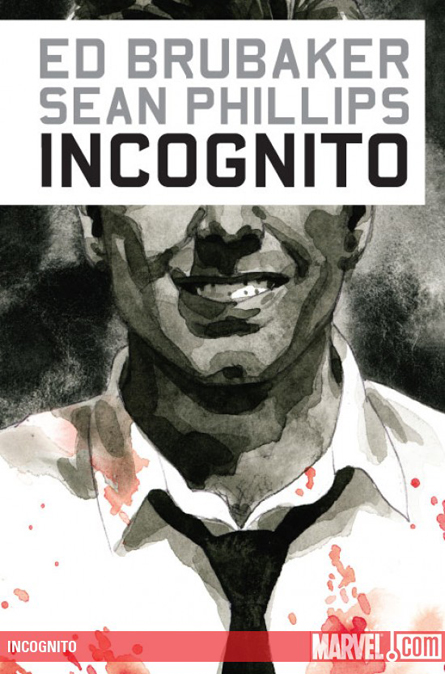 Ed Brubaker and Sean Philips present this awesome pulp story combined with superhero folklore. The series focuses on Zack a file clerk in a dead end job who may really be a super villain hiding in the witness relocation program. If your comic book nerd enjoyed Brubaker's Criminal or Sleeper or they're just a Brubaker fan then this book will blow them away.  Incognito retails for about $20 and makes a great stocking stuffer.
7. James Bond Omnibus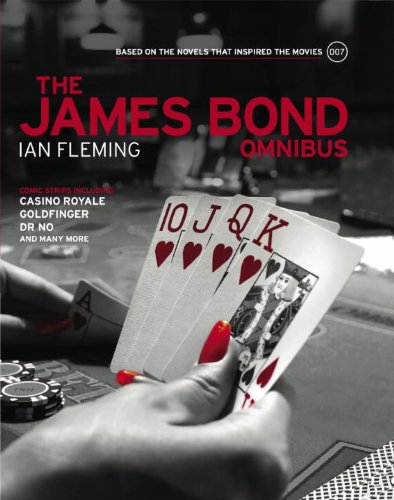 Got a 007 fan on your Christmas list? If so then this James Bond Omnibus is perfect for them even if they're not comic book fans. This collection of 50s and 60s comic strips based on classic James Bond novels like Casino Royale, Dr. No, Thunderball and seven others is not only exciting but also historically interesting. These were the first visuals of what Jams Bond looked like and they clearly influenced the hiring of Sean Connery to the films. The history involved here will appeal to the non-comic book Bond fan while the comic enthusiast will love the strips. Black and White this Omnibus retails for about $15. 
6. Blackest Night Figures Series 1 & 2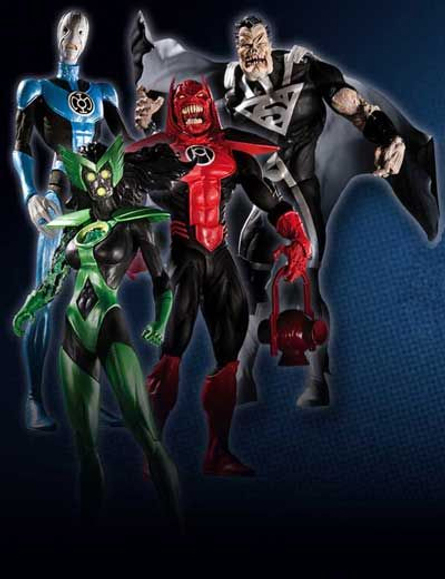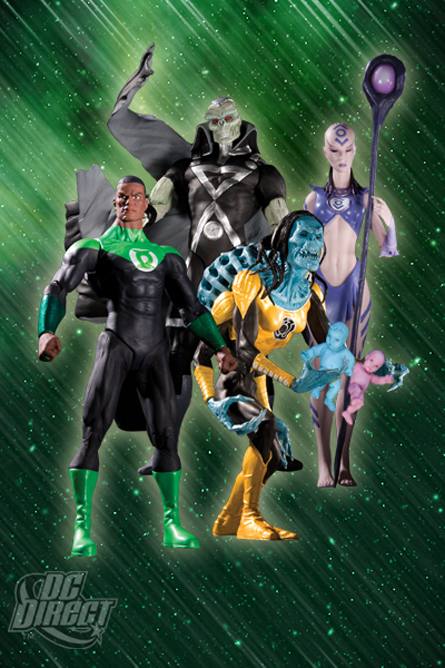 One of the coolest things to spring from the Blackest Night series is these figures from DC Direct. Both series kick ass on their own but as a combined present the comic book nerd in your life might blow a gasket when he/she opens these. Series 1 features Black Lantern Superman from Earth 2, Green Lantern Boodikka, Red Lantern Atrocitus and Saint Walker of the Blue Lanterns. Series 2 features Green Lantern John Stewart, Black Lantern Martian Manhunter, Indigo Lantern and Kryb from Sinestro Corps. Both sets average about $60 or you can get individual figures for about $15-$20. Figures come with accessories.
5. Plastic Man The Complete Collection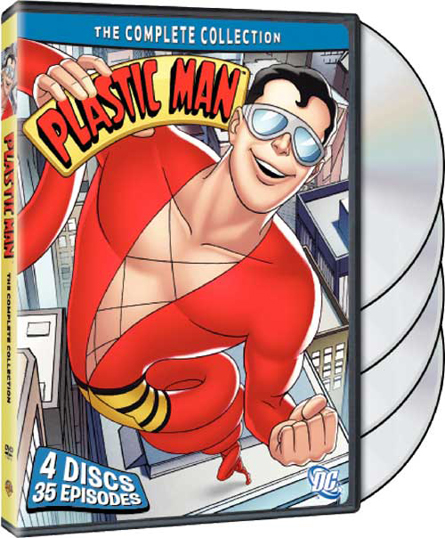 Back in the eighties Saturday morning cartoons got a boost with the Plastic Man TV show. These cartoons were based only on the lighthearted wisecracking elements of Plastic Man as he fought crime with the help of his girlfriend Penny and sidekick Hula Hula. As if that wasn't enough this set also includes when Baby Plas was introduced. This complete collection is a perfect gift for young comic book nerds or the older ones who grew up on this series. The four discs feature all 35 episodes of the show as well as a retrospective feature and the unaired pilot. Retailing at only $40 how could you not stuff this into a waiting stocking?
4. Superman Red Son Deluxe Edition
The classic Mark Millar story of what would happen had Kal-El landed in Russia instead of Smallville. This hardcover edition collects all three of the issues in full color with a new depiction of the Red Son Superman on the hardcover front. Every comic book nerd should own a copy of this so if yours doesn't here's the best gift you could get them.
3. Strange & Stranger: The World Of Steve Ditko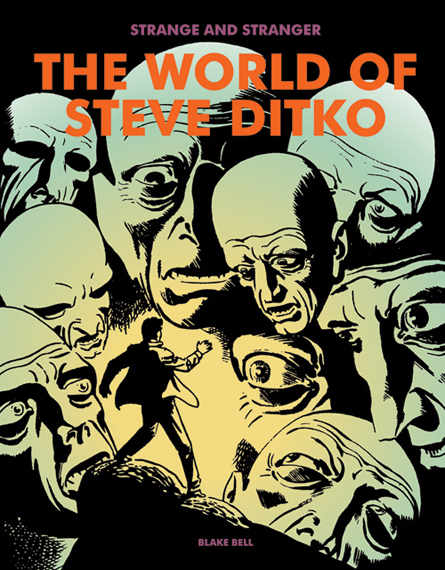 This is the one and I do mean the one!! The grand master of everything good and right in comics Steve Ditko is lionized in this kick ass hardcover book that traces the history of this master as he went from being an unknown to helping design Spider-Man. Ditko never wavered from his philosophical point of view and it wormed itself into the comics he released. Strange & Stranger contain thousands of photos of the man's 55-year history in comic books. Retailing around $35 this book is perfect for any comic book fan that wants to delve deeper into its history by studying on the true masters.
2. Teenage Mutant Ninja Turtles Shredder Hooded Sweatshirt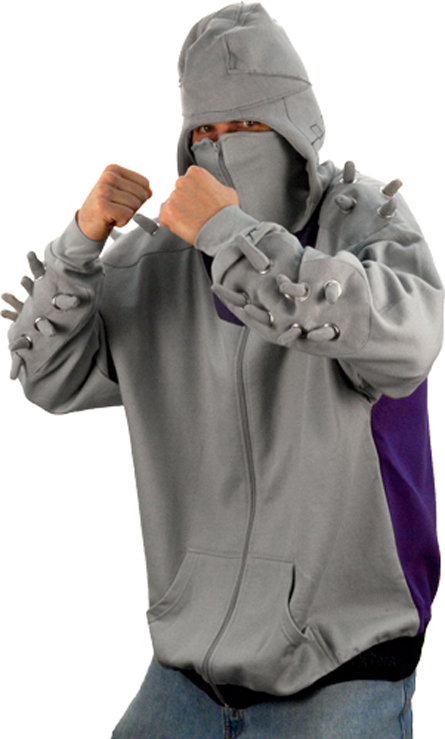 Do I really need to point out why this would be the greatest present ever? If the comic book nerd you're shopping for loves the TMNT then he/she will flip over this and if they're not into the TMNT it's still cool as hell. Not only do you look like a Ninja but the sweatshirt also sports the Shredder spikes (though they are soft) and that's about as awesome as it gets. Keep the cold at bay with the ninja powers this Shredder hooded sweatshirt will surely give you.
1. The Green Lantern Rings and Trophy Case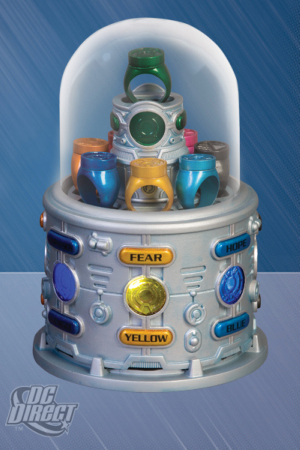 This is one of the coolest things in the comic book universe right now. Not only did DC come out with the eight rings of the eight lanterns currently battling in Blackest Night but also now they have this kick ass trophy case to display them. The case features eight metal plated rings in this resin case that lights up and sports a protective dome. Sure it retails for $250 but you're talking about a gift that will bowl over the comic book nerd in your house with ease. This could be the coolest thing DC has released in many years.
So that's it, just a few ideas to rattle around with during the last minute Christmas shopping. Some of this stuff is hard to find, some of it is expensive but all of it is perfect for the comic book geek you need to shop for.
I hope I helped and happy holidays.