Celebrity Death Watch: 10 Musicians Likely To Die In 2010
Another year, another batch of bloated dead celebrities to melodramatically mourn over with flagrantly excessive tributes and special edition catalogue reissues. It doesn't take a rocket surgeon to figure out that death is great for business – hell, Michael Jackson's more popular now than he's been since long before he turned white.
The Grim Reaper beat the everloving hell out of the music world in 2009, stacking the bodies high and deep. Hell, a famous rocker died while this piece was being written (I'm not kidding), if that gives you any indication to the die-off rate. 
We decided to get one up on the old cloak and sickle by putting together a list of rock stars most likely to die in 2010. Here's hoping they all make it through, but this batch of ten are on the lower end of survival likelihood.
1. Steven Tyler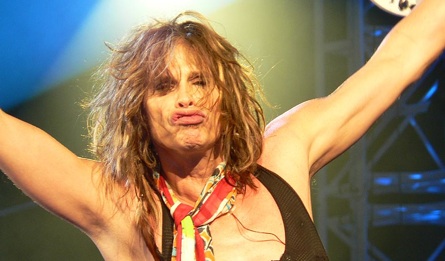 The odds were running strong against Tyler even making it to New Year's, with relapse rumors and an old lady spat with guitarist Joe Perry making everybody uncomfortable, seeing their geriatric asses sprawled on front pages for days. But the massive-mouthed vocalist has gone through the rehab wringer once again to deal with his addiction to painkillers – and rationalize his decision to join "American Idol". 
Chances of dying in 2010: 40% (+40% if Idol tanks)
---
2. Courtney Love
Courtney's no stranger to death watch lists, having a celebrated history of narcotic frenzies and general batshittery. But her newfound hobby of pouring out her conspiracy-loving soul on Twitter and Facebook, entirely punctuation and spellcheck-free, no less, coupled with the loss of custody and resulting restraining order from her daughter Frances Bean, puts her high on the list of celebs likely to take a dirt nap in 2010.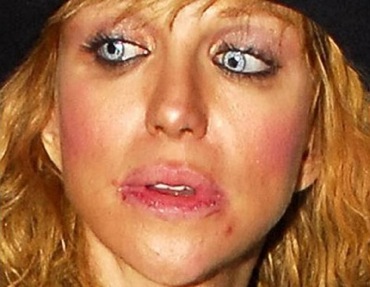 For a few weeks I engaged in the mind-crushing pastime of following the former Mrs. Cobain's endless stream-of-consciousness run-on tweets in some vague attempt to make sense of the woman's flagrant insanity. Yeah, that was a waste of time. What I gathered was that, according to Love, there are several lawyers, Jews (yes, Jews) and celebrities conspiring against her, creating fake trusts and estates in her late husband's name and transferring funds from dummy accounts to… ah forget it. Even if it were all true, she's too far out of her goddamn mind to convince anyone it's not all in her head.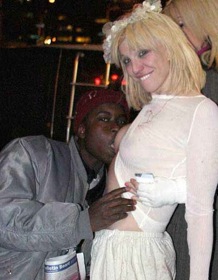 Oh yeah, and she lets homeless guys suck on her titties just for the photo-op. Who says she's a bad mother?
Chances of dying in 2010: 65% (+25% if she's banned from Facebook/Twitter)
---
3. Scott Weiland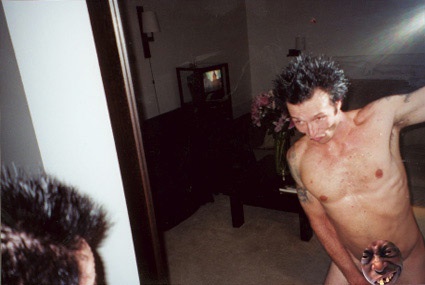 Resurrected grunge bandwagon riders Stone Temple Pilots have put out a disappointing new album, which has predictably resulted in the bipolar narcotic-loving frontman spiraling down into his own little addiction hell-cycle, bringing a very early end to the STP tour. Watch for this rock ultra-diva next summer in an alleyway near you, shooting up before going onstage and mumbling his way through "Interstate Love Song" before pissing on a fan wearing a Velvet Revolver T-shirt and passing out mid-song. If he makes it that far.
Chances of dying in 2010: 40% (+30% if anyone mentions Velvet Revolver)
4. Amy Winehouse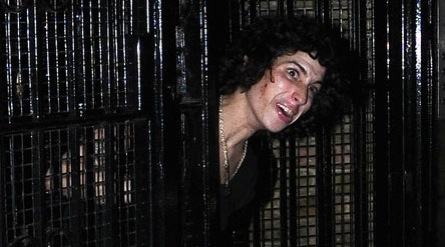 Keeping up with the British tabloids is about as enticing as swimming in Paris Hilton's septic tank, but from what we've gathered lately the tweakalicious Crackie of Camden has hooked back up with her junkie ex-con ex-husband. Wino's friends, family and anyone with a set of eyes could tell that this little reunion has pretty much sealed the singer's fate.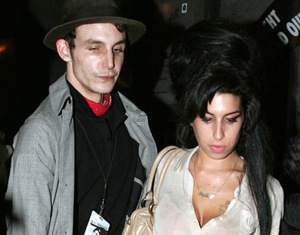 "Sobriety".
Hubby Blake mumbled the following to The Sun about his plans with the singer: "Amy and I have talked about getting married again and starting a family. We both definitely want kids. This time we're doing things properly and hopefully that will help both our families come round to the idea. We're free of drugs and we're more responsible now." Yep, sure looks like it. Can't wait to see what kind of hellspawn comes from this union.
Chances of dying in 2010: 70% (+20% if she remarries her ex)
---
5. Pete Doherty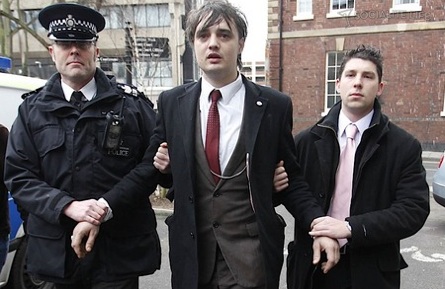 This guy's got a pair of heroin-crusted titanium balls, and there's no end to the lengths he'll go to prove it. Moments after leaving a courthouse where he faced drug possession charges earlier this month, the Libertines/Babyshambles frontman dropped a bag of dope practically at the cops' feet. This makes drug arrest number 87 or so for the dentally challenged rocker, but it's unlikely that he'll see the inside of a jail cell. That's just how those silly Brits are – they dress up in powdered wigs, scream at each other and call it lawmaking, while serving as a revolving door for repeat-offender crackhead losers.
Odds of dying in 2010: 50% (+20% if he still doesn't go to jail)
---
6. Ronnie James Dio Deceased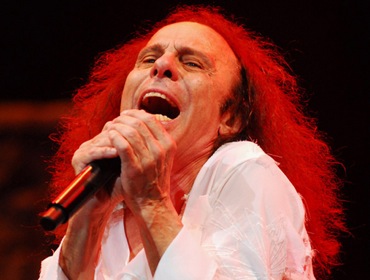 What we said: "Ozzy Osbourne's Sabbath replacement is about to have a rough year. Stomach cancer is a bitch, but Dio's dragon was caught in the early stages, he's up to his metal horns in chemotherapy and his chances of survival are good. But still, let's be honest – even without the big "C" the guy looks like Skeletor's malnourished little brother on a good day."
Odds of dying in 2010: 75% (-45% if the chemo works)
Sadly, we were right. Rest in peace, Ronnie. 
---
7. Zakk Wylde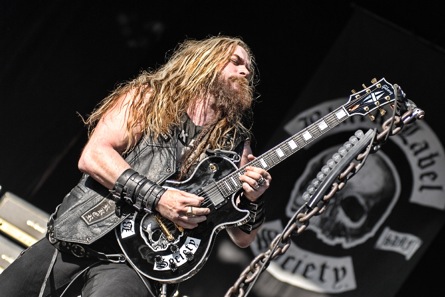 After being fired from Ozzy's band, a series of blood clot- induced hospitalizations forced Wylde to cancel his own tour. He's been ordered by doctors to quit drinking to avoid internal bleeding, which is like telling Ron Jeremy he can never play with boobs again.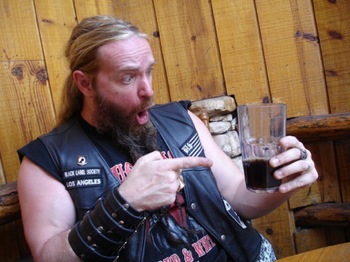 Right. Aint gonna happen. See you on the other side, Zakk.
Odds of dying in 2010: 55% (+40% if he goes back on tour)
8. Scott Stapp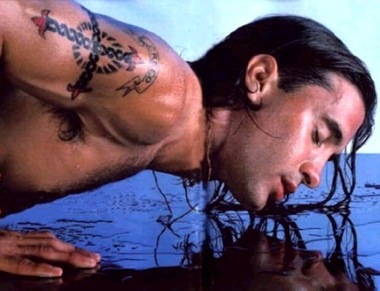 Creed's big comeback flopped hard, and they couldn't even give away tickets to their shows. Looks like America's love affair with a leather-obsessed evangelical Eddie Vedder impersonator has come to an end. With the rest of his band running with the no-brainer option to record another Alter Bridge record (without him), Creed's planned world tour may crash and burn before liftoff – especially if Stapp finds his way back to the bottle.  
Odds of dying in 2010: 30% (+30% if Eddie Vedder writes a song about Jesus using thinly-veiled metaphors)
---
9. Bobby Brown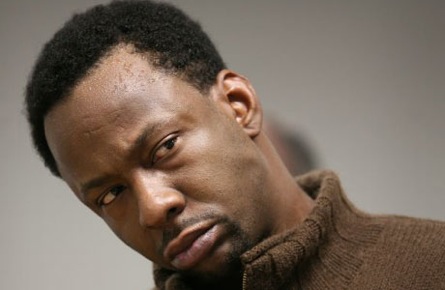 In addition to being neck-deep in debt and arrest warrants, Whitney Houston's stuttering comeback will be too much for the former New Edition singer to bear. After all, according to Bobby it was Whitney who got him hooked on the hard shit from the start. Despondent and alone, he'll eat himself to death while watching reruns of "Being Bobby Brown".
Odds of dying in 2010: 60% (+20% if Whitney gets another hit)
---
10. Keith Richards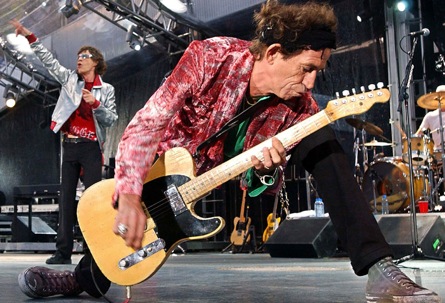 Just kidding. Keith Richards is immortal.