Photo: Summit Entertainment
Now that the new Robin Hood trailer is finally out, we can throw down one of our classic Mandatory Movie Battles with the new film up against 1991's classic Robin Hood: Prince of Thieves. While Kevin Costner's accent-free Hood teams up with Sherwood Forest's band of outlaws in one of the most Razzie-awarded movies in history, we're still huge fans. It should make topping it with a younger cast and action-based scenes a fun task, indeed.
We just had our first glimpse of the new Robin Hood trailer, which looks a lot like Robin Hood: Prince of Thieves, except on cocaine and completely different in every way. After several pushes, the real green-hooded archer is slated to return on November 21. Is it unfair to judge a movie based on one trailer against one that we've had decades to marinate on? Yes. So what's your point?
The Hero
Taron Egerton (2018) VS. Kevin Costner (1991)
While Costner was in his prime, he figured he'd rock one of the greatest medieval heroes at age 36 — despite a lacking accent — which may have been the cause for his first of three Razzie wins for "Worst Actor." Still, his Robin of Locksley is charming and iconic, while Taron Egerton's Robin is more of a young Romeo with a bow at age 28.
Egerton brings youthful arrogance and witty confidence to the role, but he's not the kind of actor you'll warm up to immediately. Not like, say, Clark Kent's dad, the only likable character in Batman v. Superman: Dawn of Justice!
The Edge: Costner. In terms of believability for the character, people looked up to Robin. The match of Morgan Freeman as his ally and Alan Rickman as his opponent were unmatched in comparison. With Egerton — albeit a fresh look for the hooded hero — he just seems a tad young. But having a boy rather than a man will make for some fast lessons about love, archery and upheaving the one percent.
The Gal
Eve Hewson (2018) VS. Mary Elizabeth Mastrantonio (1991)
While Bono's daughter Eve Hewson is set to play a younger, more active Maid Marian, Mastrantonio brought a sophisticated elegance to the role hard to find in movies today. Not only did she make Locksley earn her affection, she did it with grace and some big fancy dresses. Hewson looks to be leading the charge of the people, so expect some empowering #MeToo movie moments.
The Edge: Mary Elizabeth Mastrantonio. She has been and forever will be the Margot Kidder of the Robin Hood legend. Considering she never really had any other roles besides this one, we're convinced she was born to play Marian. We're ready to give Bono's offspring a fighting chance, though.
The Bad Guy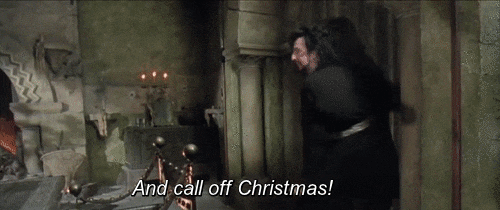 Ben Mendelsohn (2018) VS. Alan Rickman (1991)
Ben Mendelsohn plays evil very well in all that he does. In fact, it seems every role of his is on the bad side, which excites us to see him in action as the Sheriff of Nottingham. But there is something about Alan Rickman, that beard and his voice that accentuates pure evil throughout the course of the film that was scary to us as children. Maybe it's because his mother in the film was the stuff nightmares are made of.
The Edge: If anybody is going to fight for Ben Mendelsohn, it's us. We love him on Bloodline and are over the moon he's killing it. But come on, nobody can match Rickman. He is possibly the most classic villain of all time. Step aside, Thanos.
The Sidekick
Jamie Foxx (2018) VS. Nick Brimble (1991)
This is a little confusing because we thought Foxx was set to replace Morgan Freeman's character Azeem, who plays Robin's friend and mentor in the movie. That would have been great. Rather, he's playing the role of Little John, who in Prince of Thieves carried the title "Best Man of the Woods." Nothing about Foxx's character has this vibe, and we're thinking this was a major misfire by the writers.
The Edge: Nick Brimble. By no contest, Brimble wins for authentic forest thief who uses a staff for a weapon. Surely, Foxx will be great (and likely comedic) in the film, but they're trying to wrap Little John and Azeem into one character when both are separately important.
The Plot
In the new film, Robin plays two roles: one of a respected man of wealth by day and another of the hooded thief by night. Very Batman-esque. This has been a rumored plot twist, which (don't worry about the spoiler) was brought to life in the first trailer in which Robin puts a bounty on his own head. Bold. The previous idea was to have the lead play both the anti-hero and villain — Robin and the Sheriff — which is unique but lacks an opponent.
In Prince of Thieves, the story was very straightforward. Robin comes from a rich family and escapes from prison only to return home a new man and find the Sheriff has killed his father and taken his land (claiming his father a devil worshipper in order to do so). Costner then wrangles up some wanted bandits of Sherwood forest, teaches them how to fire an arrow and overthrows the Sheriff. Simple, good stuff.
The Edge: Robin Hood (2018). While we love the classic, we're interested in this twist of having Robin play two roles in which he is befriending the Sheriff and going against him when the sun goes down. It'll be exciting to see him try to balance the two lives, which will likely be difficult when you throw a bosomy gal in the mix.
Sets & Action
The new film looks beautifully shot, but is likely filled with CGI and has sets in Croatia and France. The '91 version was shot in England amidst beautiful natural surroundings and has a simple, cozy vibe.
The new film will use CGI and stronger cinematography to deliver action-packed battles like that of Guy Ritchie's King Arthur: Legend of the Sword while focusing on a young love story in a fast-paced flick. Reynolds and Costner put together a strong character movie that lacks any modern action and relied heavily on dialogue and casting.
The Edge: New Robin. If Reynolds's movie came out today, we'd be bored to tears by comparison after seeing Avengers: Infinity War and even Isle of Dogs. It's tough to say if the new film will be better, but we can already see the setup of the plot and its action will at least keep us entertained.
The Costumes
Photo: via 

basementrejects.com
Upon the release of the new trailer, the twerps of Twitter were up in arms about Robin's arms getting some fancy machine-style stitching.
Prince of Thieves, on the other hand, had some of the most beautifully constructed wardrobe pieces throughout the film, from Marian's dresses to Robin's outfits. Remember the green one he wore at the end in the wedding? Amazing.
The Edge: Prince of Thieves.
The Archery Skills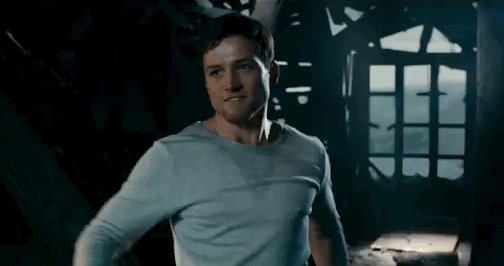 Advanced ninja (2018) VS. Last-second flaming arrow bullseye (1991)
Do we even have to?
The Edge: Prince of Thieves (Flaming arrow always wins).
The Director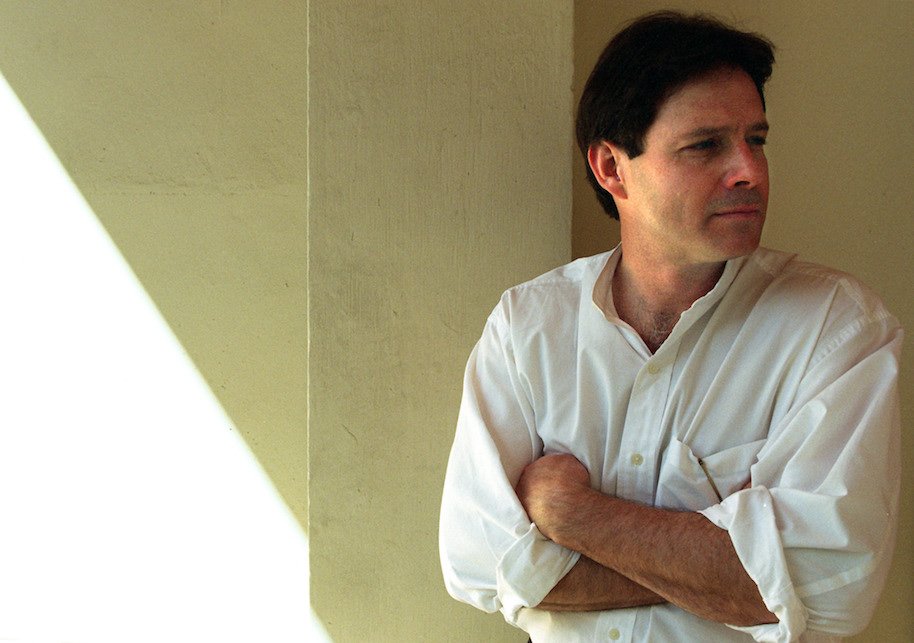 Otto Bathurst (2018) VS. Kevin Reynolds (1991)
While Kevin Reynolds — no stranger to a Costner collaboration — has made a number of classics dating back to the '80s which would never get made today (Waterworld, The Count of Monte Cristo, Fandango), he did know what he was doing.
But Bathurst is killing it lately across genres from Peaky Blinders to Black Mirror, which has us convinced he's going to knock this one out of the park after Ridley Scott's failed 2010 attempt to entertain and reinvigorate the character of Robin.
The Edge: Otto Bathurst
The Will Scarlet
Jamie Dornan (2018) VS. Christian Slater (1991)
Some more side characters will help us further our outlook. The conflicted role of Will Scarlet was marvelously played by Christian Slater, who also received some Razzie recognition for his lacking accent. Will Dornan's version play the turncoat or take on more of a Little John role? It looks like he's definitely into treason and arson, which makes the character alluring and likely a better role for Paul Anderson (Peaky Blinders) than that of Guy of Gisborne. But after Fifty Shades of Grey, Dornan has some work to do to convince us.
The Edge: Christian Slater. He is kind of the best character twist, even if we did hate him the first four-fifths of the film. Dornan looks like he's got a few tricks up his sleeve, but the jury is still out after all the BDSM we had to watch with our family over the holidays.
The Friar Tuck
Tim Minchin (2018) VS. Michael McShane (1991)
This one is a toss-up, to be honest.
The Edge: We'll take Michael McShane in Brotherly Love over Tim Minchin's entire career any day of the week. Burn.
Bonus Edge
Does the new Robin Hood have a Bryan Adams theme song? Yeah, didn't think so.
The Edge: Prince of Thieves (which is just lucky it wasn't up against 1993's Three Musketeers because that one had a theme song by Adams, Rod Stewart, and Sting — essentially making it the Infinity War of blonde '80s troubadours)
Overall Winner
Robin Hood: Prince of Thieves
While we're excited and nearly sure this will be the best rendition of the Hood in a very long time, we have a harder time seeing it outlast a classic, even if half of the awards were Razzies. We know what's good. We see Egerton's Robin as sort of a Leonardo Dicaprio attempt at Romeo, but maybe after he hits puberty, we'll give it another shot. Funny enough, Leo is a producer on the new film. Interesting.