Photo: Columbia Pictures
We've all done things we regret; it's part of life. But only when you're famous do those embarassassing moments get seen by millions of people. Maybe that's why movie stars are paid so well, as it's clearly a risk/reward thing. Sure, you might ruin your career and become a punchline, but at least you made enough money to figure out what to do next. It's not like loudly farting in an elevator at work while you ride up with your boss.
Let's peruse cinema and find some truly regrettable film roles – then rank them!
9. Scott Baio, Skatetown, USA (1979)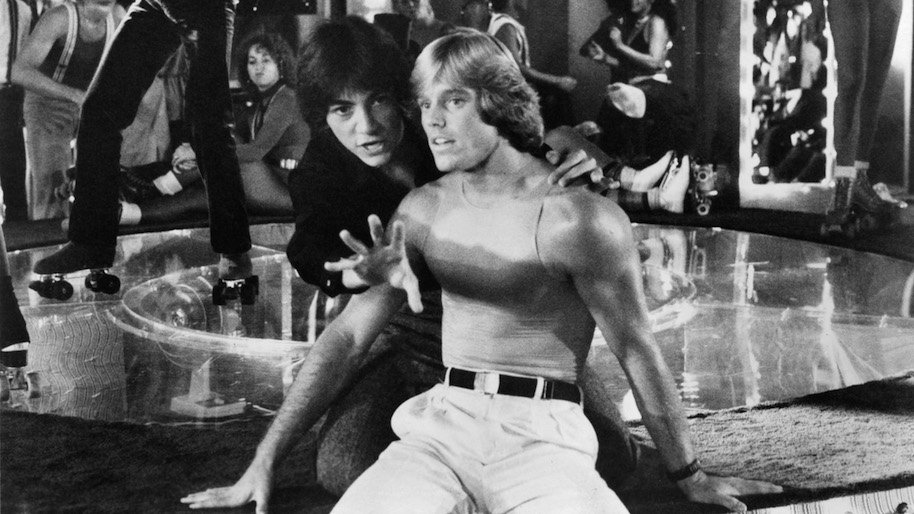 This truly terrible movie and embarrassing role is about rival roller-skaters competing for a $1,000 prize. Fun fact: It's actually Patrick Swayze's first film role! However, the truly confusing thing about this movie is that it was made when Scott Baio was at his peak. Happy Days, Joanie Loves Chachi, Charles in Charge… He didn't need this role, and it helped his career in zero ways. Watch this film and let us know how much cocaine everyone was on.
8. Ben Affleck, Daredevil (2003)
Ben Affleck won an Oscar when he was 25 for Good Will Hunting. He hasn't done anything good since. In Daredevil, he played Matt Murdock, a man blinded by toxic waste that makes all his other senses awesome. Except for his sense of pride, which he also lost. It's a cringe-inducing flick from someone that was considered an A-list actor. Let it be known, we here at Mandatory got into a heated argument about Affleck's most embarrassing role, and all arguments were valid. Gigli was an absolute turd. The way he says, "Pecan pie" in Reindeer Games…(shutter). You can basically just throw a dart on his IMDB page and find something that no one should be proud of.
7. Justin Guarini/Kelly Clarkson, From Justin To Kelly (2003)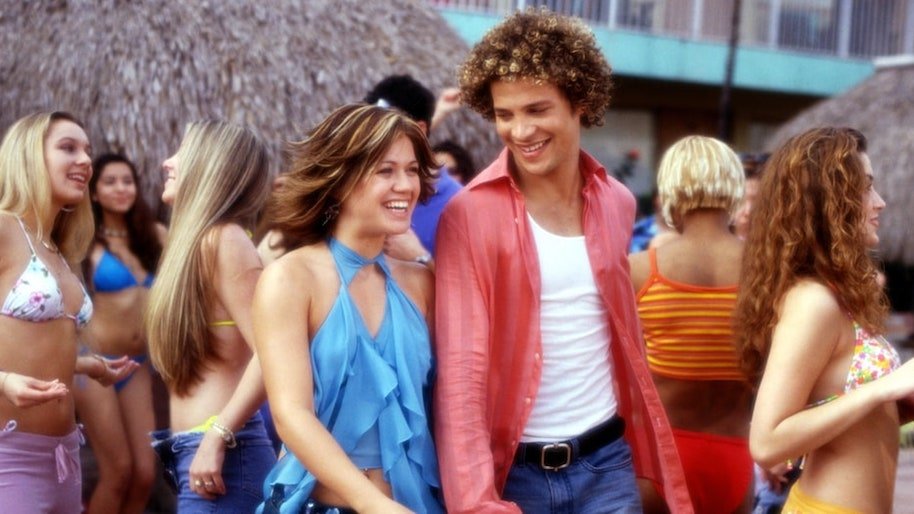 WTF was going on in 2003? Hollywood decided that the first and second place winners of the first American Idol — a show about singing — should be cast in a movie that required dancing AND acting. Kelly Clarkson has even spoken about how terrible it was. Luckily, neither has made any more movies. Kelly is doing well with her singing and even Justin Guarini has found work as "Little Sweet" in the Diet Dr. Pepper commercials.
6. Adam Sandler/Al Pacino, Jack And Jill (2011)
Remember when men dressing up as women was funny? We're not saying it can't be funny, but it certainly was embarrassing to watch Adam Sandler do it in this movie. Sandler dressed up as a woman is what some might consider an "Oklahoma 6." He has all his teeth and doesn't have meth-sores on his face, but under no circumstance would anyone be able to suspend their disbelief enough to think that's the type of woman Al Pacino would be into. Al, you were in Scarface! If you need  money, please crowdsource… just don't be in a movie like Jack and Jill.
5. Nicolas Cage, Ghost Rider (2007)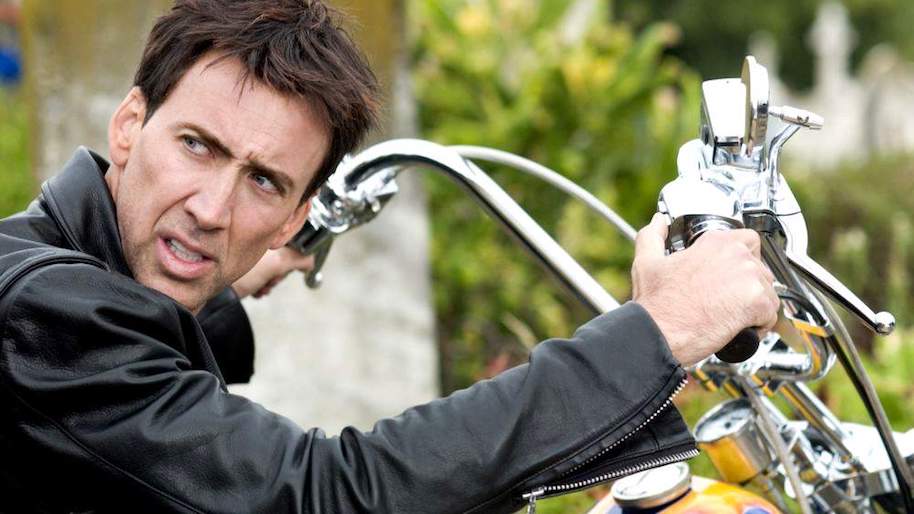 Nicolas Cage needs to learn how to say no. A stuntman who sells his soul to the devil is the plot of this movie. It might be the plot to Cage's life. The comic book character is a badass functioning alcoholic. Nic decided to take this character in a different direction and his stupid one-liners and "stunts" just made us hate his version of the character all the more. Marvel needs to reboot Ghost Rider and get it right this time.
4. Eddie Murphy, The Adventures Of Pluto Nash (2002)
Eddie Murphy was on top of the world in the '80s and '90s. He signed a multi-picture deal with Disney and made a crapload of money… until this movie lost an estimated $100 million dollars. Which, if you've seen the movie, you're probably asking yourself how it cost so much money to make. They sure as hell didn't spend it on writers. Murphy has had some real stinkers in his career, but he's also responsible for ushering in a new era of stand-up comedy. That's why #4 on this list suits him just fine.
3. Johnny Depp, The Lone Ranger (2013)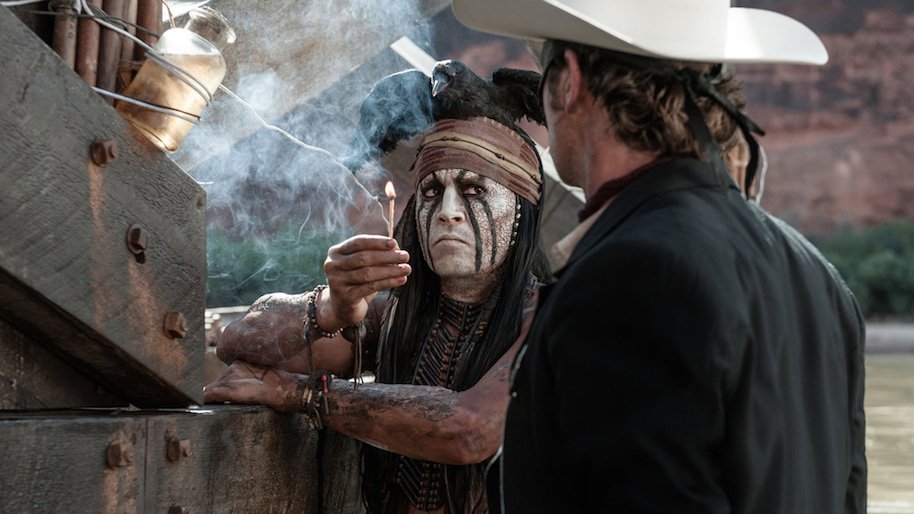 We don't even know where to start. Johnny Depp is known for making his characters weird and edgy, and while it works in some films, it was just embarrassing in The Lone Ranger. It almost seemed like he was trying to make fun of Native Americans.
2. George Clooney, Batman & Robin (1997)
This role is both embarrassing and regrettable, yet George Clooney's career has been just fine since. While we could argue that everyone cast in this film should be on this list, Clooney is the title character (and the one with nipples on his batsuit).
1. Halle Berry, Catwoman (2004)
This role is both embarrassing and regrettable. Halle Berry won an Oscar for "Best Actress" in 2002, and then this turd landed in the kitty litter. She was arguably the hottest/sexiest star of the early 2000's, and now she gets bit parts in X-Men films.
The film is called Catwoman, but has almost nothing in common with the comic book character. Berry knows it was bad, too. In fact, she actually showed up to the Razzie Awards to accept her award for "Worst Actress" and called the film, "a piece of shit." But I doubt she realized at the time how much this film would hurt her career. From best to worst in two years… that's quite embarrassing.