Photo: Alex Grimm – FIFA/FIFA via Getty Images
You'll be so messed up you won't even notice them running a virus on your mobile device.
According to Newsweek, people who are going to travel to Russia for the 2018 FIFA World Cup are morons, however, if said morons just happen to be into drugs, it's going to be happy times because they'll be allowed to bring heroin and cocaine into the stadiums with them.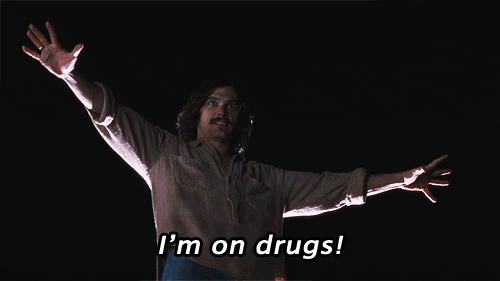 And it's not just snout candy and dragon users who are going to be in for a real treat, as "the full list of substances allowed into Russia as it hosts the World Cup events between June 14 to July 15 will allow for cocaine, codeine, morphine, amphetamines and cannabis."
Of course, you're not alone if you're thinking to yourself right now something to the effect of, "How in the hell is something like this possible?" Well, the simple answer would be that, hey, it's Russia. But here's the longer explanation that comes courtesy of those nerds working over at Newsweek:
The Moscow-based Eurasian Economic Union (EAEU), a joint economic trade bloc of countries including Belarus, Kazakhstan and Russia, allows for certain banned narcotic and psychotropic drugs to be brought into the country with supporting medical documentation. The Russian-led union of nations gives foreign travelers the right to carry drugs including cannabis and cocaine with the proper prescription papers.

FIFA rules also allow spectators to have narcotics on their person, but they must have a prescription written in either English or Russian, the pro-Kremlin Izvestia newspaper first reported. Russian Federation laws about proper conduct for spectators will still be in effect at all of the 11 Russian cities hosting World Cup events. The country's smoking ban in Moscow, St. Petersburg and Sochi venues will also still be active.

Russia's 2018 World Cup Organizing Committee released a statement Tuesday confirming that narcotics will be allowed in and that law enforcement officers working the various venue checkpoints throughout the country will be assigned with verifying football fans' drug prescription authenticity.
Terrible news if you can only get your hands on a heroin prescription in French.
The good news for the junkies in the stands at the World Cup is that they won't be the worst drug addicts in the stadium when the Russia is playing, as that honor will belong to the Russian players and whatever Putin has doped them up with this time around.
And if you need more proof that gives you a hint to what Russia is all about we also came across this:
#KHL has postponed the first playoff games for SKA St. Petersburg and CSKA Moscow from March 3rd to March 4th in order to give the players who won the Olympic gold medal for OAR more time to drink and celebrate. #Olympics2018 #PyeongChang2018

— Pekka Jalonen (@PekkaJalonen) February 28, 2018
Cheers.