Life's hard. But with great gadgets on hand, the annoying things in life are a lot more bearable, which is all the more reason to gift your friends and family with must-have wireless earbuds, record players, and golf simulators this year, ditching the regular novelty socks and pajamas. And lucky for you, we scoured the net for 33 fantastic deals on some truly awesome tech that will save you some serious cash this Cyber Monday.
Check out these 33 budget-friendly gizmos and gadgets.
TREBLAB XR500 Wireless Sports Earbuds
A good workout means a good sweat. That's why these wireless buds, with their snug fit, superior sound, and nine-hour battery life are essential to any gym-goer, hiker, and general adventurer. They're an extra 20% at just $23.99 with code CMSAVE20.
Get them here.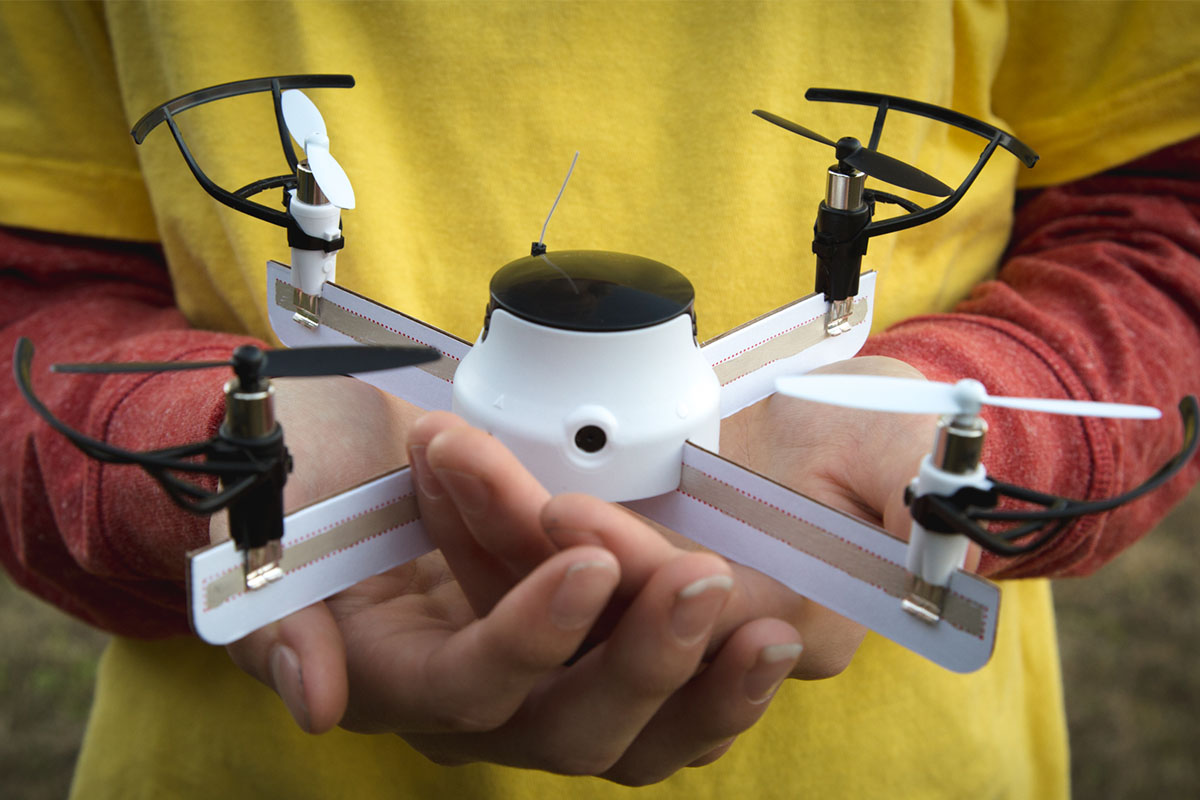 DIY Drone Builder Kit
Not much is more satisfying than flying your own drone, knowing you put it together with your own hands. Great for doing with the family over the holidays, this ket shows you exactly what goes into these advanced gadgets. And it's only $23.98 with code CMSAVE20.
Get it here.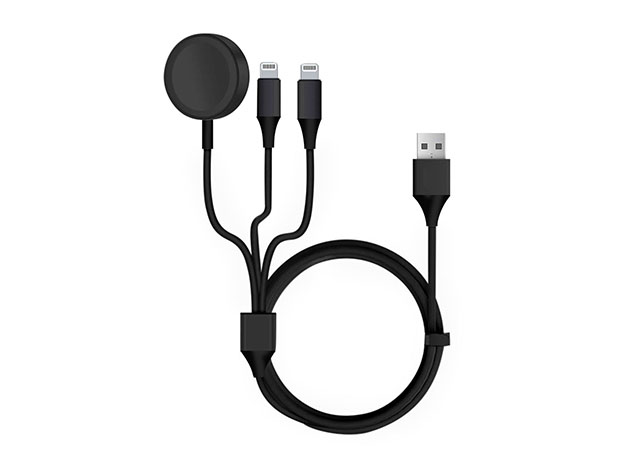 3-in-1 Apple Watch, AirPods & iPhone Charger (Black)
You don't have any spare time these days, which is why this multi-device charger is a total godsend. It can gas up your iPhone, AirPods, and even your Apple Watch, plus it's incredibly portable. It's just $11.99 with code CMSAVE20.
Get it here.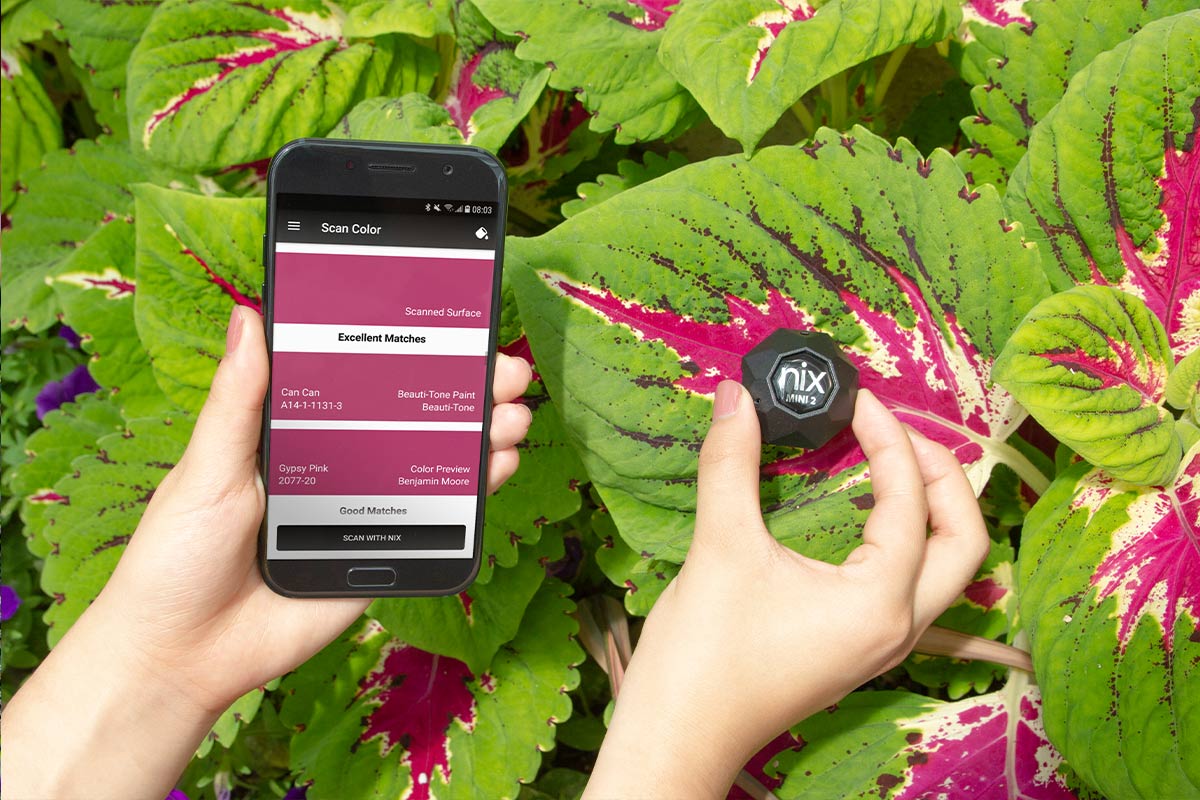 Nix Mini Color Sensor V2
Whether it's a pretty flower of the shade of a house on your block, this sensor, along with its accompanying app, tells you exactly what paint color it matches from a library of over 1,000 hues in mere seconds. It's a real steal at just $67.16 with code CMSAVE20.
Get it here.
PhiGolf: Mobile & Home Smart Golf Simulator with Swing Stick
Perfect for those rainy days when you can't make it to the green, this high-tech golf simulator lets you perfect your putt virtually on some of the most famous courses from around the world. You can even play with family or friends in multiplayer mode. Get it for just $155.68 with code CMSAVE20.
Get it here.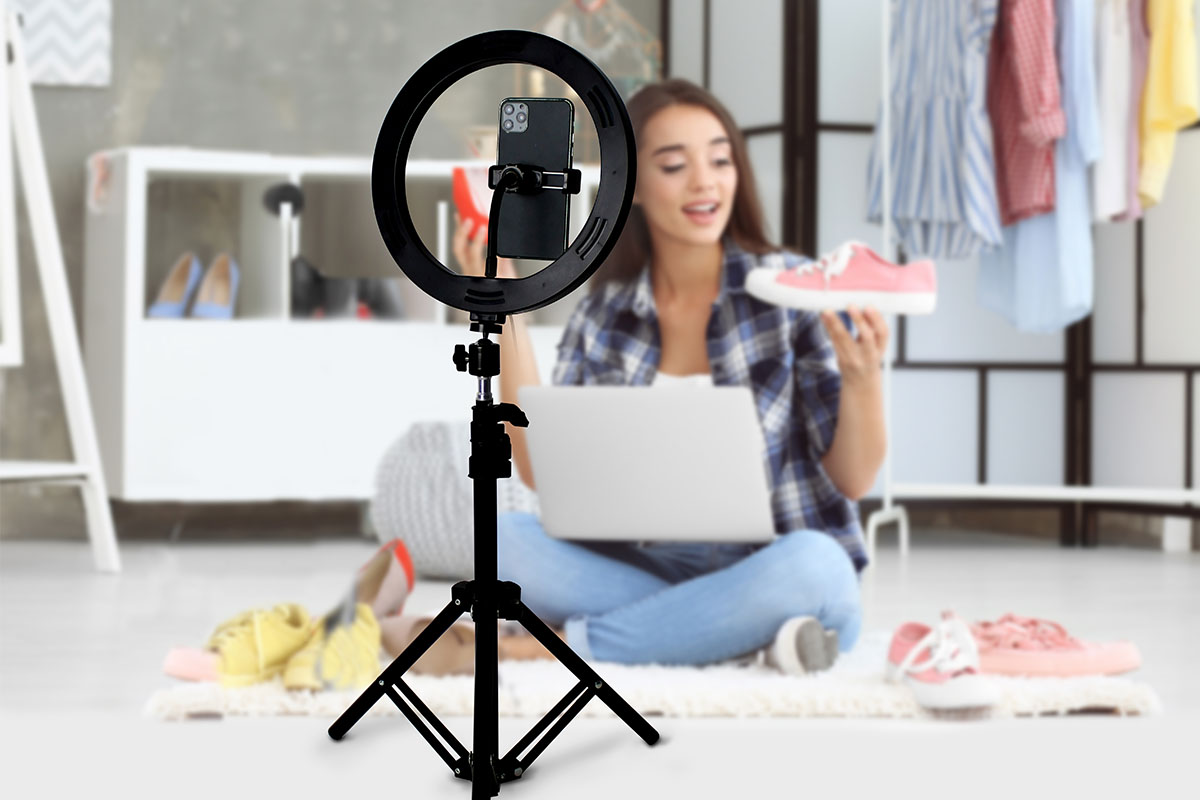 U-STREAM Home Streaming Studio with 10″ Ring Light & Tripod
Whether you're filming a makeup tutorial or begging your boss for some time off over Zoom, this portable studio ensures you're lit beautifully. With 10 levels of brightness and a remote control that lets you record from afar, this thing's a game-changer. And it's only $39.99 with code CMSAVE20.
Get it here.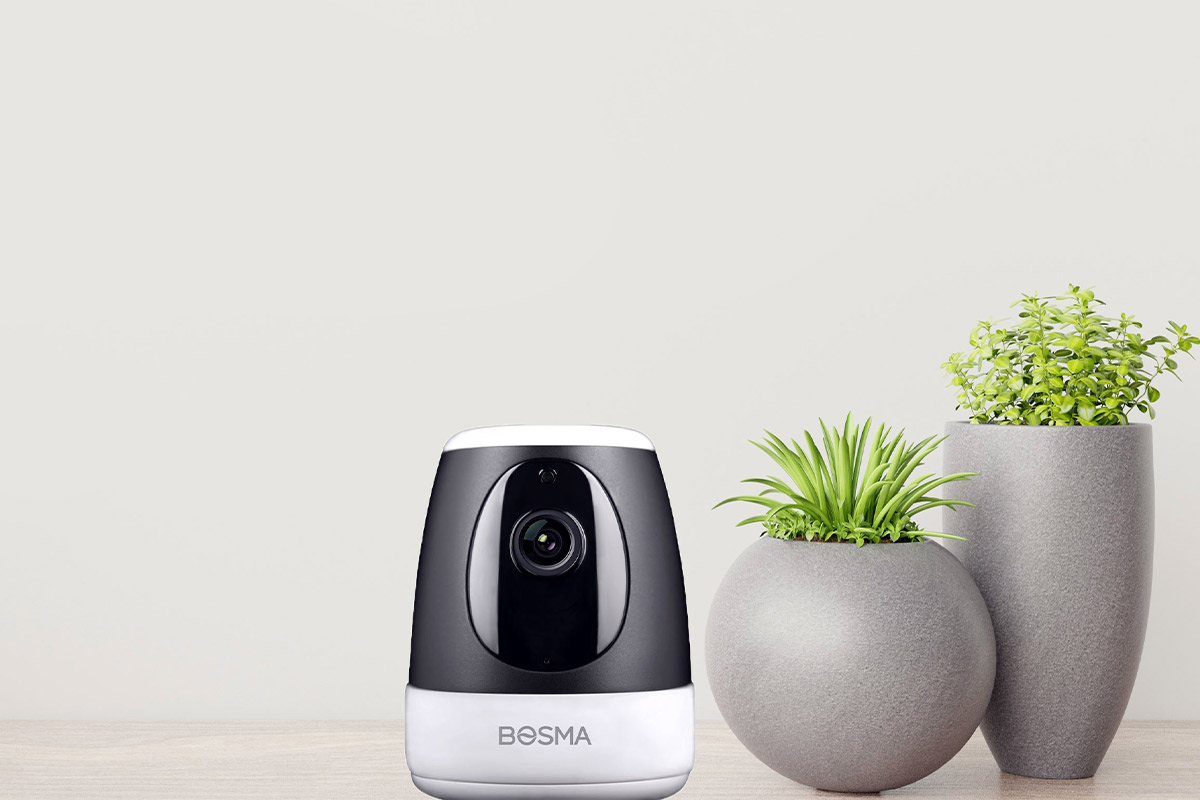 XC Security Camera
This indoor security camera never misses a thing that goes on in your home, even if it's just you sneaking into the kitchen for leftovers at 2 a.m. With 360-degree panning and both motion and sound detection, you can be alerted about anything fishy on its accompanying app, even if you're miles away from home. It's a total steal at just $35.19 with code CMSAVE20.
Get it here.

Robo 360° Rotation Smart AI Object Tracking Gimbal
When it comes to filming videos, both for personal and professional use, this smart gimbal ensures it's always smooth sailing. With its 360-degree rotation, built-in AI,  and real-time target tracking shooting function, you'll capture the most interesting footage yet. Plus, at just $29.95 with code CMSAVE20, this thing's a total steal.
Get it here.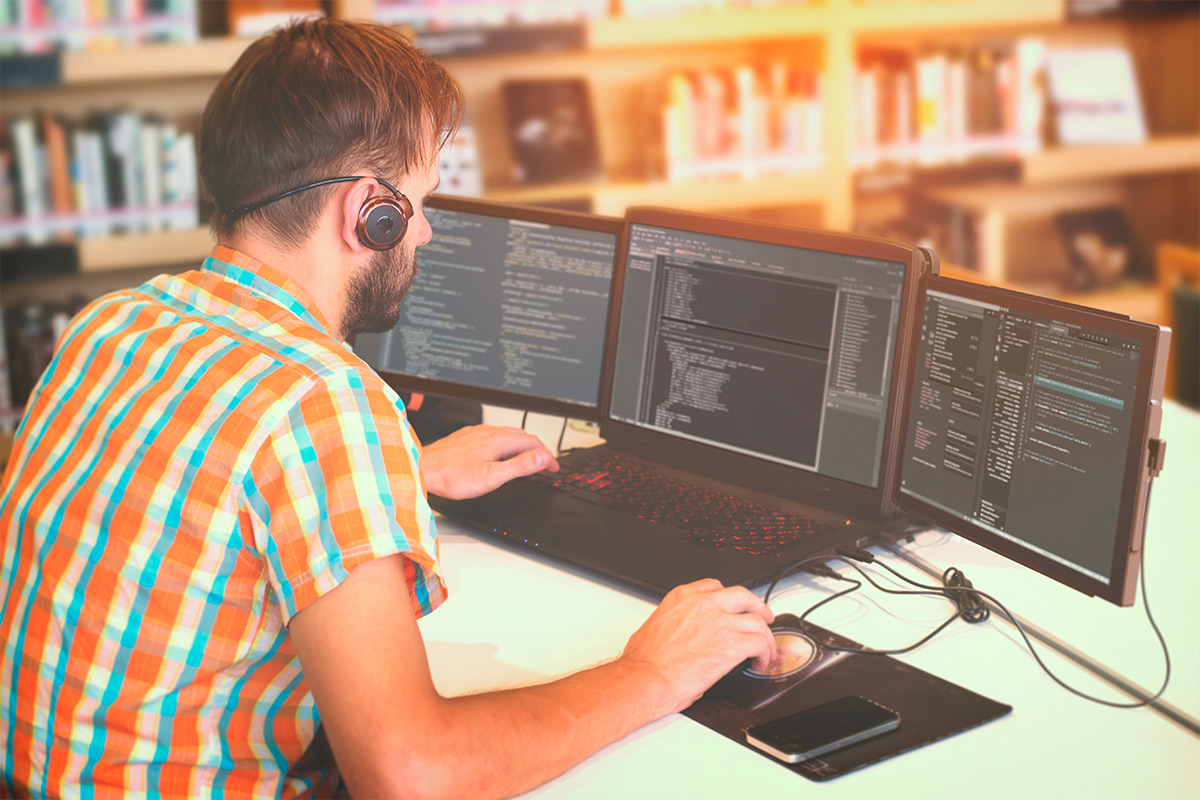 Mobile Pixels TRIO: Portable Dual Screen Laptop Monitor
Improve your productivity by up to 50% with this extra monitor that plugs right into your existing laptop, giving you a versatile setup like you've never experienced. Whether you're at the office, on a trip, or at your favorite coffee shop, the screen is super lightweight and easy to take with you anywhere. It's only $309.99.
Get it here.
Mobile Pixels TRIO MAX: Portable Triple Screen Laptop Monitor (2 Screens)
Capable of turning your laptop or computer into a jaw-dropping three-monitor setup, these screens are ideal for coders, designers, and anyone else who could use more digital space. Plus, they're compatible with just about any Mac, Linux, Chrome, and Android device that has a USB connection. It's only $269.99 right now.
Get it here.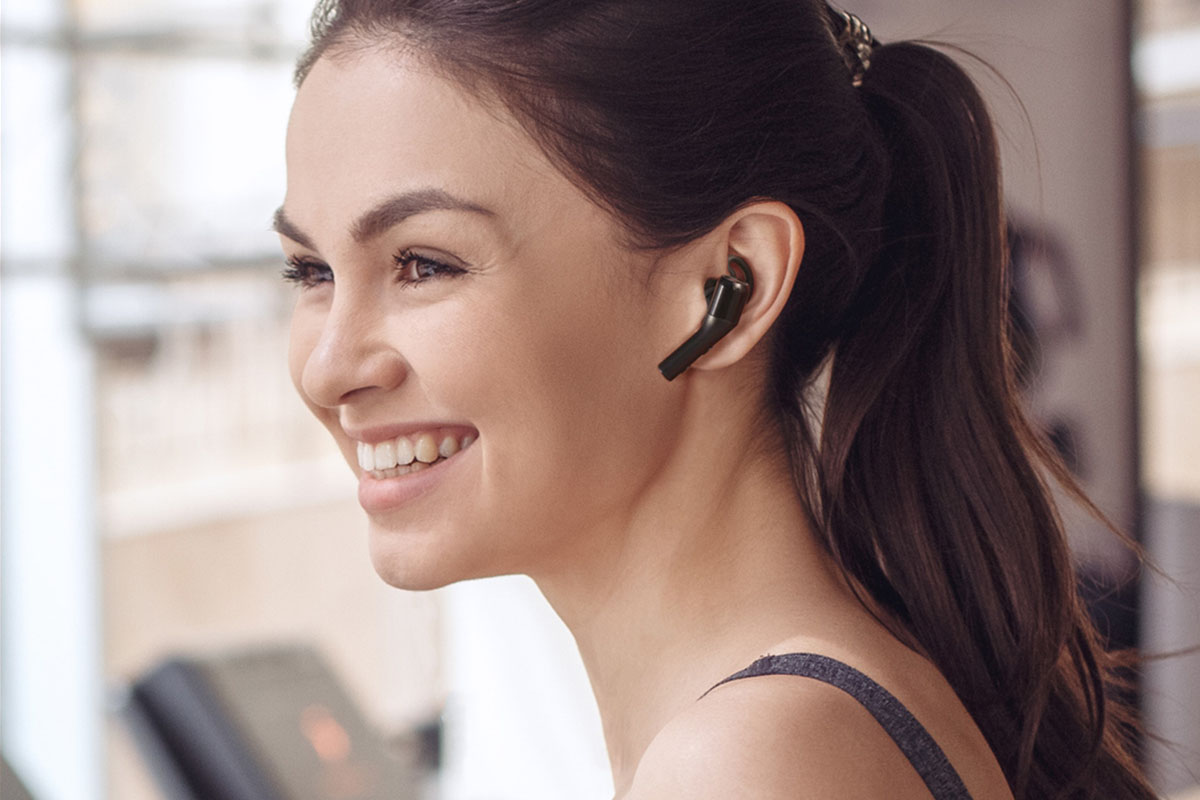 TREBLAB X5 True Wireless Bluetooth Earbuds
With 35 hours of stellar sound quality, noise reduction, and reliable Bluetooth 5 connectivity, these earbuds are perfect for when you need to focus on work or want to get into the zone during a workout. And at $39.99 with code CMSAVE20, they're a must-have.
Get them here.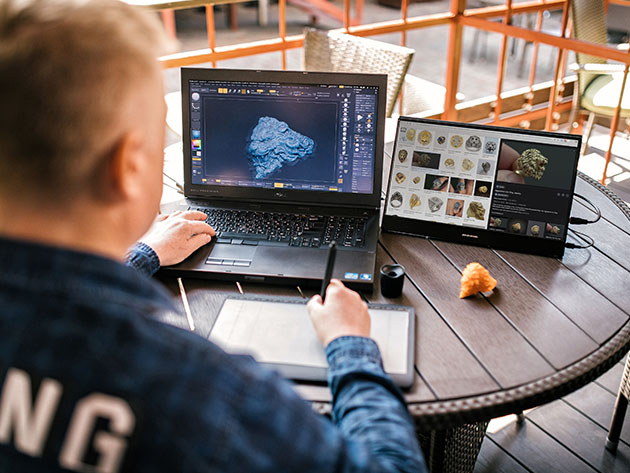 Desklab Portable Touchscreen Monitor (4K)
This super-light portable monitor lets you turn your phone, tablet, or laptop into a touch-screen device from anywhere. It's designed to plug right in without you installing anything and boasts stunning clarity. It's 20% off at just $231.99 with code CMSAVE20.
Get it here.
Magnetic Power Tiles: 4-in-1 Wireless Charging Station
Eliminate unsightly clutter on your desk, nightstand, or kitchen counter with this charging station that powers up three wireless devices at once, plus a fourth device with its attached USB cord. And since it's lightweight, you can transport it anywhere. It's only $31.99 with code CMSAVE20.
Get it here.
HD Digital Camera Binoculars
Whether you're watching for exotic birds or spying on your neighbors who are having an epic fight, these binoculars ensure you never miss a thing thanks to 12X magnification and a one-kilometer range. It even has an attached screen you can view everything on. It's only $103.96 with code CMSAVE20.
Get it here.

TourBox Neo: The Ultimate Controller for Creators
This console lets you get the most out of your favorite design platforms, like Photoshop, Lightroom, and Illustrator, without ever having to slow down to complete tedious tasks. The gadget streamlines your process and provides quick access to all your necessary controls. Save 20% and snag it for $119.99 with code CMSAVE20.
Get it here.
Xpods Pro True Wireless Earbuds + Charging Case (Black)
With customizable tips that form a noise-isolating seal, you can get lost in your favorite playlists, podcasts, and phone calls, with up to 25 hours of uninterrupted playtime thanks to its included charging case. Save big with code CMSAVE20, making them just $55.99.
Get them here.

Lamp Depot Minimalist LED Corner Floor Lamp
Whether it's a Netflix and chill night or a kickback with friends, this versatile light gives you over 16 million hues to choose from, sure to set any mood. And when it's off, it blends right into its surroundings, never calling unwanted attention to it. Use code CMSAVE20 to snag it for just $71.99.
Get it here.
UPERFECT 15.6″ Portable Monitor
Toting an impressive 4.2 out of 5 stars on Amazon, this monitor lets you stream content and games from your phone, tablet, and more onto a screen with stunning clarity and eye-saving minimal blue light. It's just $163.99 with code CMSAVE20.
Get it here.

Ninja Dragon Vortex 9 RC Quadcopter Drone with 4K HD Camera
Capture stunning footage in 4K HD with this high-tech quadcopter drone, completely controllable from your phone via its accompanying app. From its six-axis gyroscope to its one-key automatic return, this thing is a pleasure to use. And it's only $63.99 with code CMSAVE20.
Get it here.

Mobile Pixels DUEX Lite: Portable Dual-Screen Laptop Monitor
With its faster, sharper display, this updated monitor is an even better version of the original DUEX monitor. Thanks to its plug & play design, it allows for super-fast video transmission and works as a magnetic laptop protector when not in use. You'll only find it here for the low price of $269.99.
Get it here.

Mobile Pixels DUEX Plus: Portable Dual-Screen Laptop Monitor
This 13.3-inch diagonal screen displays videos, games, and more in stunning clarity and boasts an array of other fantastic features, including auto-rotation, a versatile sliding lid, a sleek matte finish, and a compact design that's 30% higher than its previous model. Plus, it's only $239.99 with code CMSAVE20.
Get it here.
Wireless HD Endoscope Camera
When you need to see something really close, trade out your glasses for this high-tech endoscope camera that hooks up with your phone, complete with a high-resolution camera, adjustable LED lights, and a flexible cable. It's only $39.99 with code CMSAVE20.
Get it here.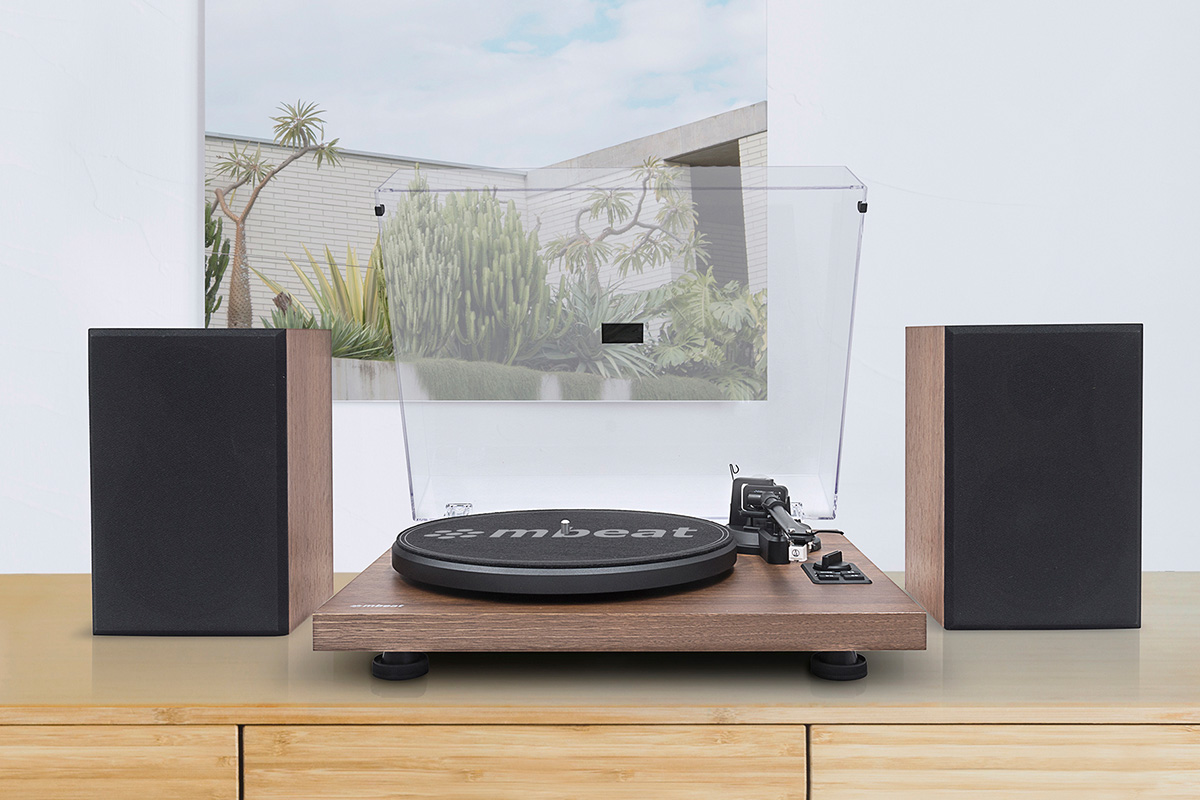 mbeat® MB-PT-28 Bluetooth Hi-Fi Turntable with Speakers
Unlike the record player at your mom's house, this bad boy is built for today, capable of playing crystal clear tunes and connecting wirelessly to its included Bluetooth-enabled speakers. You can even copy music onto your PC for listening away from home. It's just $239.99 with code CMSAVE20.
Get it here.

mbeat® PT-18K Bluetooth Vinyl Player
This full-sized turntable is perfect for any music lover, but unlike the ones you're used to, this bad boy boasts an adjustable counterweight and anti-skating force that ensures zero distortion. And thanks to its Bluetooth transmitter, you can listen to your vinyl through wireless headphones or earbuds with ease. Save 20% with code CMSAVE20, making it just $199.20.
Get it here.

The Battpak Power Bank & Travel Safe
In addition to serving as an epic 10,000mAh power hub for your phone when you're on the go, this gadget also has a secret compartment for hiding cash, credit cards, and important documents. This life-saver is just $56 bucks.
Get it here.

Caddie View Golf Training System: Stick, Control, & App
The next best thing to a personal golf coach, this training system lets you film your swing and analyze your mistakes right on your phone. The accompanying app lets you use advanced tools to compare your swing with professionals, side-by-side, pick apart your swing, and so much more. And at just $55 with code CMSAVE20, it's a total steal.
Get it here.

3-in-1 Fast Wireless Charging Stand
This multifunctional charging bass takes up very little space, allowing you to replenish the batteries of up to three devices at once at record speeds. And its built-in indicator lets you know just how much your gadgets are charged. It's only $27.99 with code CMSAVE20.
Get it here.

AZIO KM535 Antimicrobial Keyboard & Mouse Bundle
You've got deadlines to meet, and the last thing you need is to catch that nasty bug going around the office. That's why this germ-fighting, optimized keyboard and mouse are a godsend, keeping you safe as you get your stuff done. The bundle's only $47.99 with code CMSAVE20.
Get it here.

Ui 2-in-1 Self-Heating Mug & Wireless Charging Pad Set
A luke-warm cup of coffee is the pits, but with this ingenious gizmo, your cup stays piping hot for as long as you want it to. It even doubles as a wireless charging stand for your phone. Snag it for just $67.99 with code CMSAVE20.
Get it here.

E.P. Lights Block Resin Lamps 3-Piece Bundle
Add a touch of art to any room with these unique lamps filled with mesmerizing dripping resin. Never hot to the touch, they're safe to put in any room, and since their bulbs are built to last for 100,000 hours, you don't have to worry about changing them much at all. Save 20% with code CMSAVE20, making the lamp $171.99.
Get it here.

LampDepot Ocean Wave Lamp
Ensure any room has ultimate chill vibes with this one-of-a-kind wave lamp, delivering a show of colors designed to mimic ocean waves. Durable, safe, and minimal in design, this lamp looks good just about anywhere. Plus, it's just $229.99 with code CMSAVE20.
Get it here.

LampDepot RGB Minimalist Circular Floor Lamp
With over 16 million hues and 300 effects to choose from, this lamp is more of a piece of art than a source of light. In addition to its customized light shows, it also features a simple, pretty design that easily blends in with any room decor. And it's only $103.99 with code CMSAVE20.
Get it here.

Wewatch Vision V30 SE: Portable Mini HD Native 1080P Wi-Fi Projector
225% clearer than other projectors (yep, you read that right), this little guy packs a powerful punch, bettering your viewing experience with 4K Ultra HD support and stunning brightness. It's even compatible with Airplay and Miracast for multi-platform streaming. It's just $199.99 with code CMSAVE20.
Get it here.
Prices are subject to change.