Photo: via Albert L. Ortega / Contributor (Getty)
When the inaugural Adult Swim Festival was announced back in the spring, I was mildly interested. But once they added a little something by the hallowed name of "The Rick & Morty Musical Ricksperience," they had my full and undivided attention.
The first-time music and comedy festival, which will be held in Downtown Los Angeles on May 18-19, is the latest contender to step into the crowded festival ring with heavyweight headliners such as Run the Jewels, Hannibal Burress, Tim Heidecker, Neko Case, Thundercat, and Flying Lotus in 3-D! Check out the full poster below.
Sure, that all sounds intriguing, as are taglines like "a celebration of all things Adult Swim", offering unique experiences, such as a trip on the DREAM CORP LLC Virtual Reality Eggs, a quick round of Rick and Morty Mini Golf or a chance to climb everyone's favorite feline on Smack Up My Uvula.
But, tell me more about this Ricksperience, you demand? It'll feature a 37-piece live orchestra that's expected to play the greatest hits from the forthcoming Rick and Morty soundtrack (out September 28th) like "Terryfold" and "Get Shwifty."
Alright, I'm sold. If you're feeling the same way, you should buy tickets (HERE) before Saturday, September 14th to enter the Adult Swim Festival Fan Sweepstakes and get a chance to watch your favorite band from the soundboard, get 50 percent off all Adult Swim merchandise and possibly go home with a limited-edition Rick and Morty vinyl and other autographed exclusives.
Don't worry, all you fans who purchased tickets between March 16th and September 14th are also eligible to enter the sweepstakes when they register their admission wristbands at AdultSwimReg.com.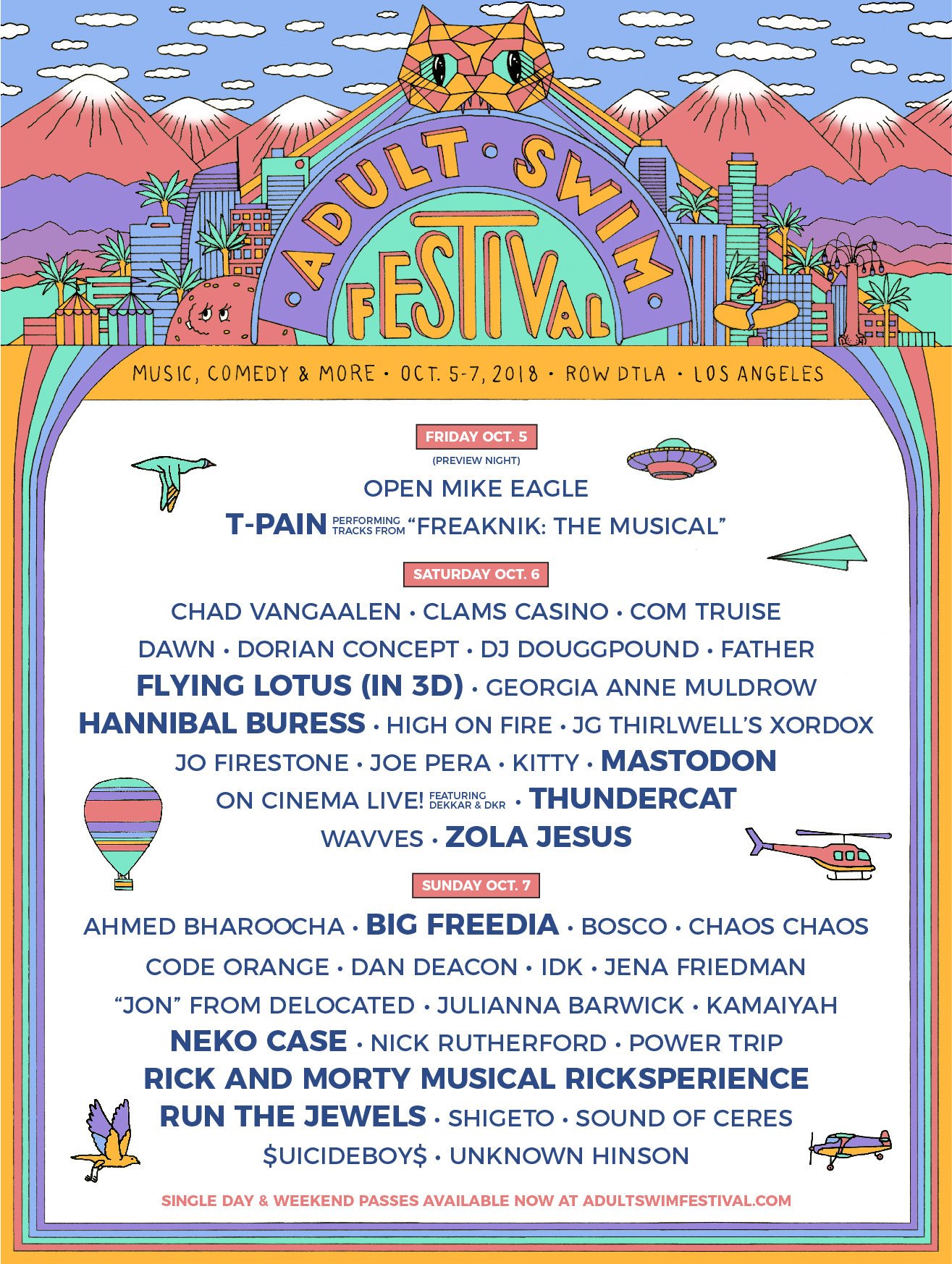 Until then, adults, keep on swimming in the kids' pool.