Photo: Drew Angerer (Getty)
Allison Mack, best known as Clark Kent's quiet sidekick on CW's Smallville, has stolen the spotlight lately amidst allegations of co-running a not-so-super sex cult in Albany, New York. Mack and co-founder Keith Raniere were recently arrested, with Mack facing charges of sex trafficking, conspiracy to commit sex trafficking and conspiracy to commit forced labor. But you know, this reminds us once again about past cases of fading stars who will do anything for a little (spot) light.
Sex Cult Led by Allison Mack
You all remember last month's Beyonce biter, Sanaa Lathan, who gave our "queen bey" a wet (and wild) peck on the cheek. While the curiosity built around who the mystery biter was, the trending topic turned out to be the best career move Lathan could have made. Too bad the same can't be said for Mack, as sex cults are notoriously a pretty hardcore PR move. But whatever you do, don't miss out on the ending of our story here.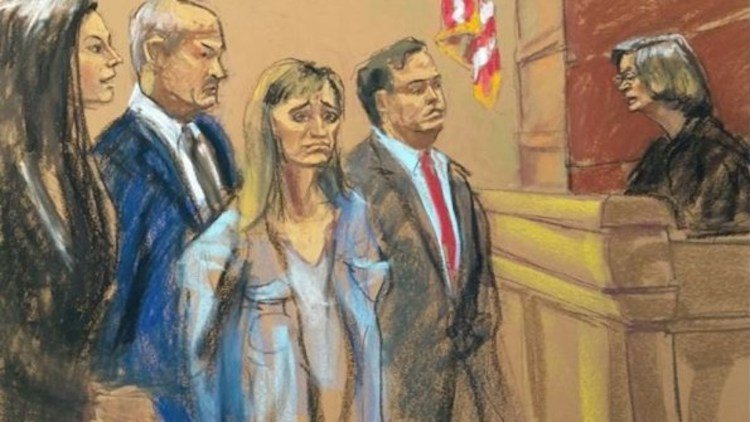 Photo: via frankreport.com
In addition, other actresses have come forth about Mack's strange attempts (usually via social media) to attract other celebrities into Nxivm, a spiritual self-improvement seminar turned sex-trafficking ring, which has been noted for using such measures as branding, caging, starving (500 calories per day max) and enslaving its members sexually to Raniere.
And there's more! Mack reported married Canadian actress, Nicki Clyne, just prior to her arrest, which is believed to be an exploitive tactic by Mack to get Clyne to join the cult. It does mention in the wedding vows "for sicker," and this is clearly the sickest part of all.
We believe Mack is going to great lengths to stay relevant after her career started to dwindle. She allegedly joined Nxivm in 2010 at the end of her 10-season Smallville run, just before a brief stint on Wilfred. The "self-help group" Mack joined has reportedly been around since the 1990s with more than 12,000 recruited with Mack allegedly one its top recruiters. The brand (below) is reportedly a combination of the initials of Allison Mack and Keith Raniere. That's going to be hard to refute!
Photo: via YouTube
I, personally, sat down with mother of one of the girls tied to the cult (and former Dynasty actress), Catherine Oxenberg, last fall when rumors began to fly about Mack's involvement. At first, I thought Oxenberg to be another of those past-her-prime actresses looking for attention, but her story clearly checks out (and she is clearly not past her prime).
Her daughter, India, was a member of Nxivm for more than six years, during which time she lost an extreme amount of weight, was on such a low-calorie diet that her hair began to fall out (amongst other things) at the age of 26.
Mack was released upon pleading not guilty at the bail amount of $5 million into her parents' custody with a hot, new fashion accessory: an ankle monitor. Her court date is set for October 1, and she faces up to 15 years in prison.
So what do you think? Is Mack another ambivalent victim who somehow went from self-support group goer to sex cult madame by mistake, or is she another actress starving for stability and the smallest slice of the stardom? We'll find out this fall in what will likely be adapted into a serial podcast, How to Make a Sex Cult.
One thing has, however, been made very clear for Mack: Not even Superman can save her now. But we can show you some telling moments from Smallville that make all this insanity seem like evident foreshadowing.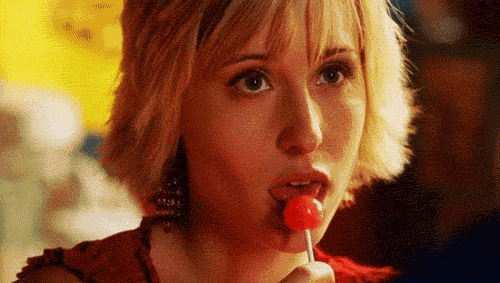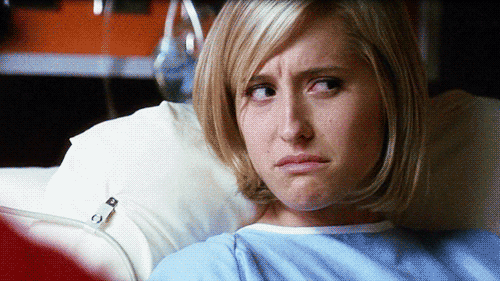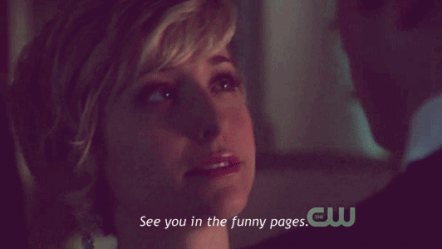 No, Allison, you are the funny pages. Join us next time on Celebrities Who Go Overboard to Hold Onto the Dream.