Photo: Walt Disney Studios
It's no secret that Black Panther has stirred up quite a roar in the box office, especially for being a lesser known character until recently. That didn't stop the Marvel movie from setting precedent in a number of ways: Introducing an all African-American cast, bringing out another fierce female ensemble and shattering box office records. After a tremendous opening weekend, the film broke $700 million with a record-breaking second biggest, second weekend of all time and the third fastest grossing movie (for now) behind Jurassic World and The Force Awakens.
As someone who doesn't relish time spent in comic books and superhero universes, you can take it from me that this is an important movie in history itself, and one of the biggest superhero blockbuster moments thus far. So where does it go from here? Read on, rapscallions.
Black History Celebration & A Pivotal Turning Point 
It's not some wild coincidence that Black Panther was released in February during Black History Month, even if they're setting up for Avengers: Infinity War in May. It's also not a coincidence that Stan Lee's T'Challa first appeared in the comics in 1966, the same year the Black Panther Party formed. They were founded in Oakland with a mission to protect African-American communities. Although they disbanded in 1982, the Panther spirit can be felt in the Wakanda-based movie more than 30 years later.
First All-Black Cast in a Big-Budget Superhero Blockbuster
Besides doing justice for one of the largest and longest oppressed groups, Black Panther performed better than any superhero to precede it, and with an all-black cast. Aside from the whitest of white men (Martin Freeman) and a brief appearance from Andy Serkis, the film was largely of African-American descent, giving history and culture a Wakandian makeover, but also touching on those same communities when the film touched into present-day America.
Most African-American ensembles prior were either gang, hip-hop or black comedian-related movies that further drove an archaic stereotype of America further into the ground. And any screen time for black superheroes prior was heavily limited. Marvel's Civil War was the first to introduce multiple black heroes, even if they were smaller roles (War Machine, Falcon, Black Panther).
The only film apart from this Marvel Universe that competed was last year's Wonder Woman, the first big-budget superhero movie with a mostly all-female cast.
Heavily Female-Driven, Too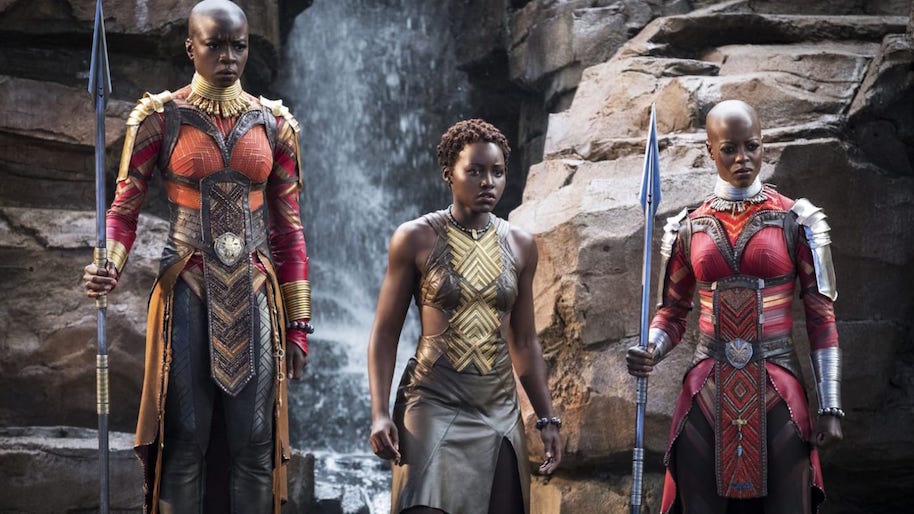 Black Panther, as well, was mostly female-driven, outside of its protagonist (Chadwick Boseman) and antagonist (Michael B. Jordan). Danai Gurira and Lupita Nyong'o were absolutely spectacular in strength and sweet moves, things most men couldn't do even with the help of the best CGI.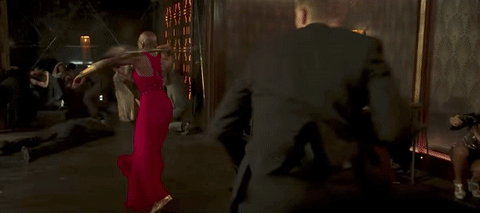 Could the strength of these black and female-led movies in both their quality and numbers signal a change in the way things are done? We're thinking yes.
Empowering Young Black Kids Today
It's become imperative that children not repeat the tragedies of their parents and those before them. In that regard, Black Panther signals a role model for young black kids, allowing them to develop with the same advantages as other kids while allowing them to maintain a sense of pride in their heritage. Since we haven't gotten a sports athlete since Michael Jordan in decades, Chadwick Boseman will gladly do, even if his first opponent was Michael B. Jordan. Close call, guys.
Seriously, His Sister Though

T'Challa's sister, Shuri (Letitia Wright), was the best part of the movie. She's got the brains and humor that the film desperately needed to avoid being too pretentious like other past movies trying to make a statement. She was witty, fun and kept the film light, but she was also basically her brother's saving grace throughout the film.
Where do we go from here?
All this said, is it any coincidence that a guy who rarely enjoys superhero movies heavily enjoyed the last two he saw, one being a strong female-driven movie and the other an all-black, strong female-driven movie? We think not.
For now, you'll have to return to Avenger movies where Marvel will throw way too many characters and things to accomplish at you, even if they did split it into two movies. But eventually, we'll get back to another Black Panther movie, probably five actually, along with DC's late and sadly misfiring rebuttals, that is, unless they can make another movie as good as Wonder Woman.