Summer 2020 was supposed to be filled with vacations beyond our zip code, rooftop happy hours, and big holiday weekend BBQs. While that's not quite what we're doing, that doesn't mean everything has to suck. Soak up the good vibes of the season with the audio experience you deserve. Your socially distant plans, from long solo runs to quarantine-bubble picnics, can be a little more exciting thanks to these sweet headphones, speakers, and more.
HyperSonic Lite True Wireless Earphones
There are a ton of wireless listening options on the market right now, and finding the best ones can be a daunting task. But when you have earphones crafted by two of the engineers behind Beats by Dr. Dre and Monster products, then you know it's gotta be the real deal. Say hello to perfect sound with the HyperSonic Lite True Wireless Earphones. These babies feature an exclusive DL02 Immersive Sound Engine that enhances music clarity and bass, plus a multi-beam mic for the best sound for phone calls. HyperSonic Lite earphones are also water resistant, so you can sweat it out with no stress, and they come with comfort shells to make long-time wear a breeze.
Buy now: Usually on sale for $59.99, HyperSonic Lite is on price drop for $49.99, or 37% off the retail price of $79
Marshall Mode EQ Wired Earphones
Marshall is widely known for their iconic sound devices, so it comes as no surprise that the Mode EQ Earphones have incredible sound output. These earphones are fitted with customized drivers to produce well-balanced audio with clear mid-range, extended highs, and deep bass. The set also has an EQ switch on the remote that lets you hear your sound just the way you like it. With its unique styling and tangle-resistant cord, Mode EQ not only lets you enjoy your summer playlist to the max but also looks cool doing it.
Buy now: Get the Marshall Mode EQ Earphones for $54.99, or 45% off the retail price of $99
Skullcandy Jib Wireless Earbuds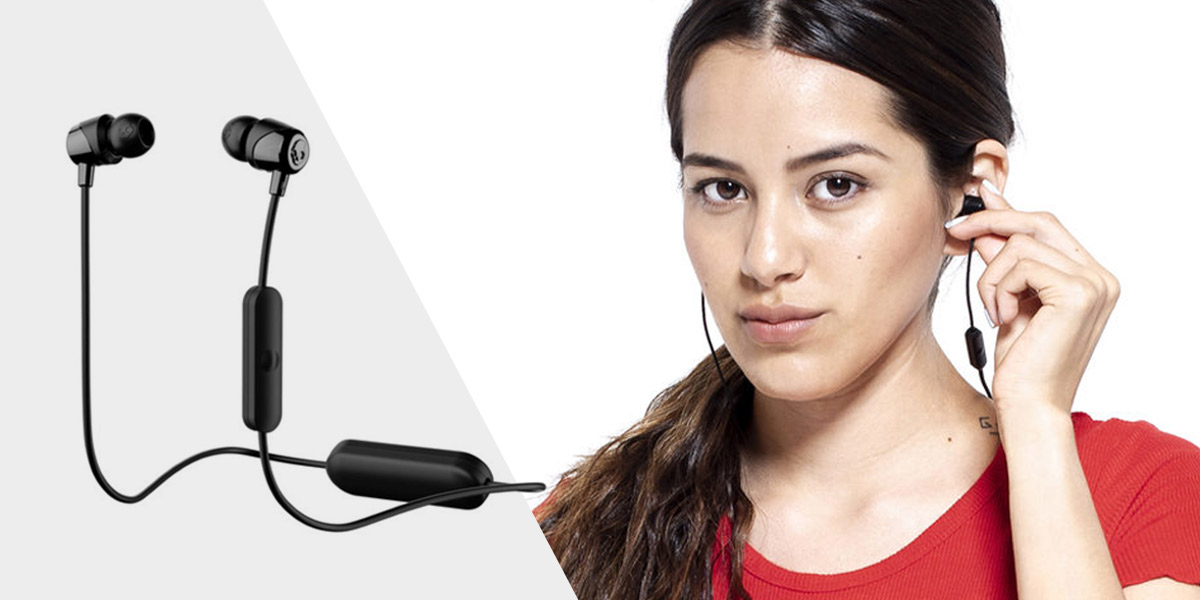 The Skullcandy Jib Wireless Earbuds pack a punch for such an affordable price. They boast amazing bass quality and up to six rechargeable hours of battery life. With Bluetooth technology, an in-line microphone, and a remote with call and track control, you can enjoy all the features of a high-end pair without breaking the bank.
Buy now: Get the Skullcandy Jib Wireless Earbuds for $14.99, or 50% off the retail price of $29
Urbanears Rålis Portable Bluetooth Speaker
Recreate the thrill of a summer banger right at home with the Rålis Bluetooth Speaker by Urbanears. This versatile device has Bluetooth 5.0 connectivity that lets you play your iTunes or Spotify playlist right from your phone. Reached the end of your set? No worries! With another device paired at the same time as yours, it's easy to keep the party going. Rålis comes with front and back speakers that work together to give you the best sound possible. As a bonus, it works as a power bank, so you can charge your phone while you charge your vibe.
Buy now: Get the Rålis Portable Bluetooth Speaker for $109.99, or 45% off the retail price of $199
Marshall Stanmore II Wireless Smart Speaker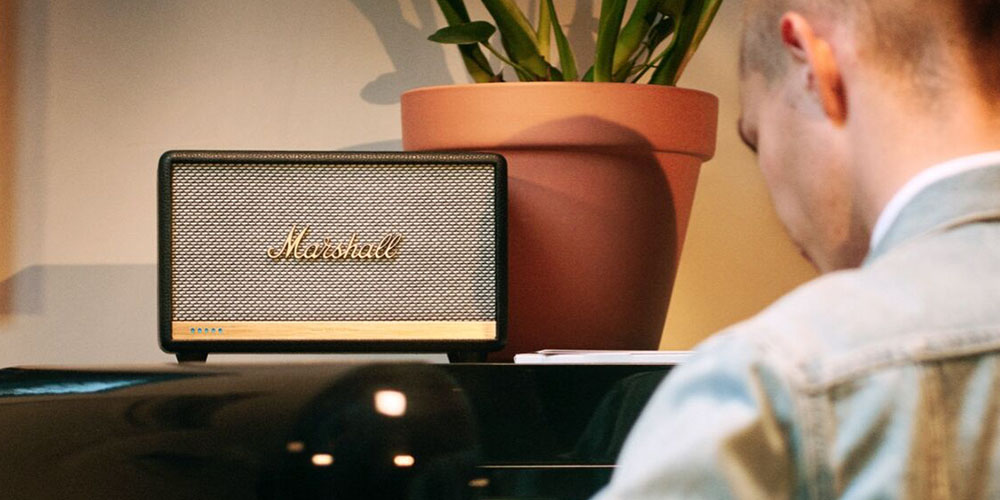 What do you get when you combine Marshall quality with Amazon Alexa's super smart functionality? The Stanmore II. This compact gadget is built with advanced components that produce clean and precise audio that you can control with your voice. Put DJ Alexa to work and request the songs you want to hear. The music automatically plays while you make another round of drinks. Even if you can't remember the name of a song, just sing the lyrics out loud, and Alexa will take it from there. Really cool stuff.
Buy now: Get the Marshall Stanmore II for $279.99, or 30% off the retail price of $399
The Waterproof Barnacle PRO
Listen to music on any outdoor adventure — including underwater — with the Barnacle Pro. This Bluetooth Speaqua is 100% waterproof and submersible up to 6 feet deep for an hour. It can stream music from your device of course, but what's cooler is that it can also store 8GB of tunes and run for up to 8 hours. That means you can hit the bay, beach, lake, river, or pool without risking your phone's life. Kayaking on a rough sea? The Barnacle Pro will keep your tunes going, no matter how much water splashes into the boat. And if that's not enough, this bad boy has dual speaker pairing that allows you to link up to two speakers. You can even mount, hang, clip, or stick it basically anywhere. This is the speaker your summer needs.
Buy now: Get the Barnacle PRO for $41.99, or 35% off the retail price of $64
TREBLAB Z2 Noise-Canceling Headphones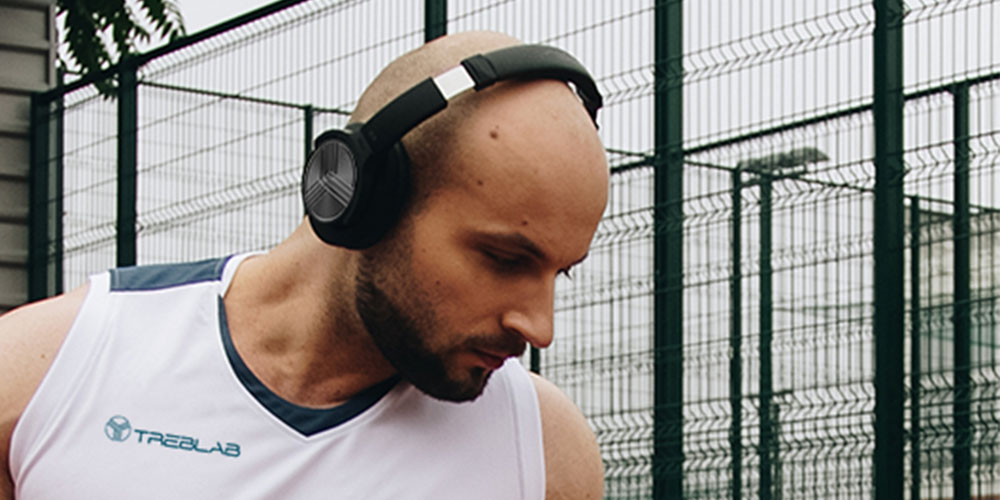 The Z2 headphones were named an Amazon's Choice Product with good reason: They feature twice the sound, twice the battery life, and twice the convenience of competing headphones. They also come with TREBLAB most advanced Sound2.0 technology, aptX and T-Quiet, some amazing features that work together to give your music concert-level sound quality for up to 35 hours on a single charge. With Bluetooth support and active noise-cancelation, your listening experience will never be the same.
Buy now: Get the TREBLAB Z2 for $78.99, or 69% off the retail price of $259
Audio-Technica Noise-Canceling Headphones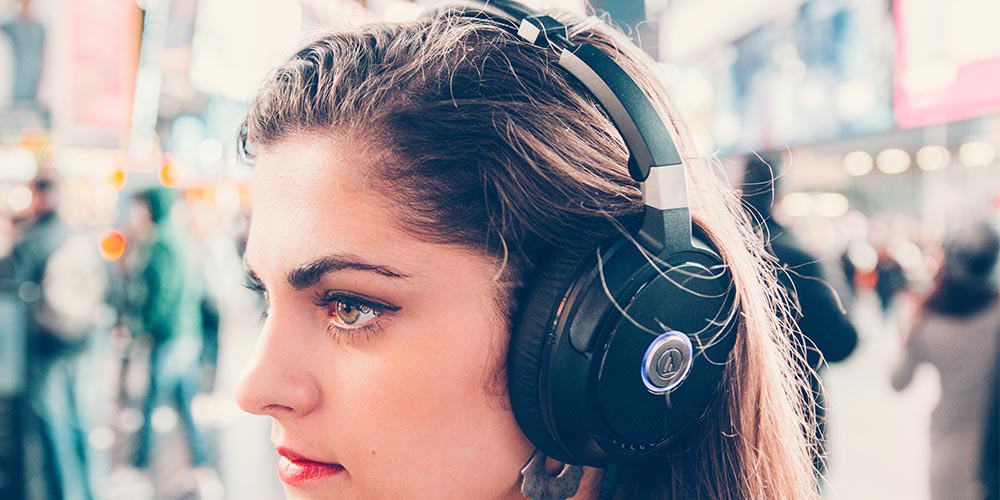 Getting a pair of the QuietPoint Active headphones by Audio-Technica is a great way to be environmentally conscious while going for the best sound quality. The headphones are certified refurbished, which helps reduce waste so you can feel good about being a consumer while keeping one less thing out of the landfill. Their noise-canceling feature means your environment won't be disturbed either. It also has all the features you expect headphones to have: Bluetooth wireless technology, high-fidelity audio reproduction, and a 25-hour battery life. You can also fold it up for easy storage when you're on the go.
Buy now: Get the ATH-ANC70 QuietPoint Active Noise-Canceling headphones for $49.99, or 16% off the retail price of $60
TREBLAB XR500 Wireless Sports Earbuds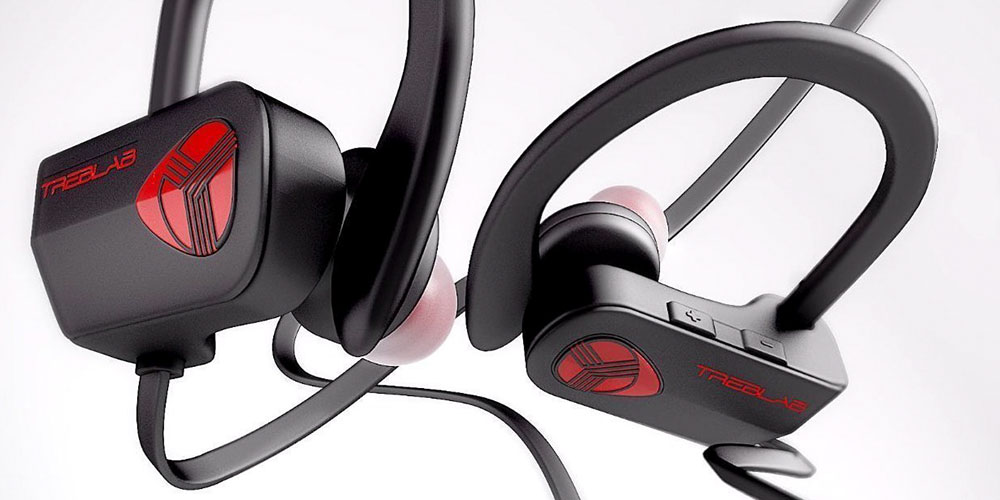 Here's one for those of you who say things like "pain cave" unironically: XR500 wireless sports earbuds by TREBLAB. These athletics-friendly 'buds are designed to fit securely in your ears, and they're sweat-resistant with an incredible 9-hour battery life. To top it off, the XR500s have amazing noise-cancelation ability, so nothing will interrupt your rep count.
Buy now: Get the XR500 for $29.99, or 83% off the retail price of $179
Altec Lansing ALT-500 Turntable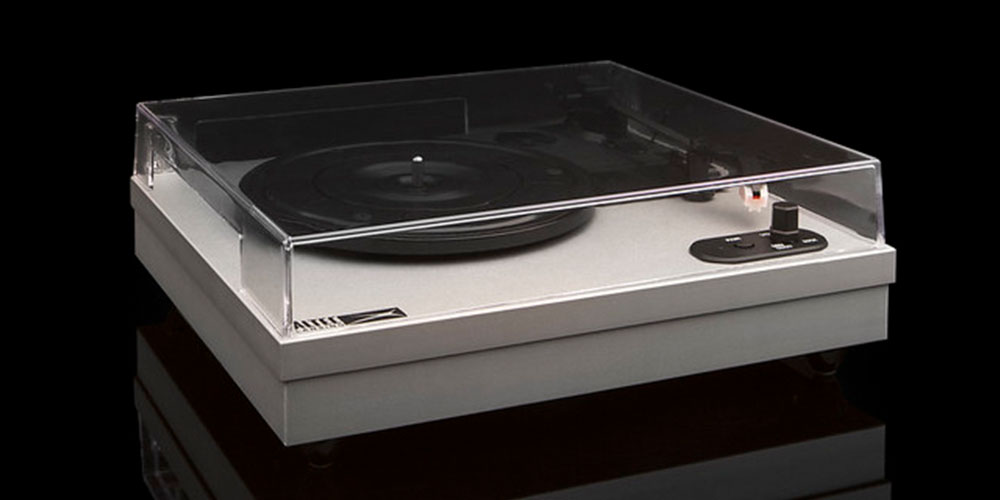 Your Zoom happy hours are about to get lit! This 3-speed, belt-driven turntable from Altec Lansing lets you play music from your device, your Bluetooth speaker, or via RCA outputs. The ALT-500 comes with two built-in speakers, auto-stop, a stylus cartridge for playing actual records, music playback, a DC-in power jack, and other amazing features to upgrade your social distancing game this season.
Buy now: Get the Altec Lansing ALT-500 Turntable for $74.95, or 50% off the retail price of $150
Visit the Mandatory Shop for great deals on your very own Mandatory merch.