Artwork: Tony Stella
Tony Stella is the Frank Frazetta of fan art whose hand-crafted movie posters have caught the eye of film buffs and art collectors worldwide. The self-taught illustrator got his start by making film posters for a friend's cinema club. Now based in Berlin and Milan, he's one of the many talented indie artists making alternative or variant movie posters that are often better than the real thing.
I chatted with the artist about his background, handmade process, and the lost art of movie posters.
Mandatory: Movie posters are a lost art. How did you discover your love for the form?
Tony Stella: Growing up, I witnessed the change in the language and technique of the film poster, the cinema advertisement, and later, the VHS cover art. In my own work, I wanted to pay homage to the often neglected work of the amazing poster artists of the past.
Your posters have that classic look that brings to mind Frank Frazetta and Saul Bass. What was the first movie poster that made an impression on you?
Those two (Frazetta and Bass) are masters that set the bar impossibly high and are a constant source of inspiration along with Bob Peak, Rodolfo Gasparri, Hans Hillmann, and many other lesser known illustrators and designers. Among the first posters that lived on in my mind was a gigantic
The Empire Strikes Back
 billboard with the Tom Jung artwork.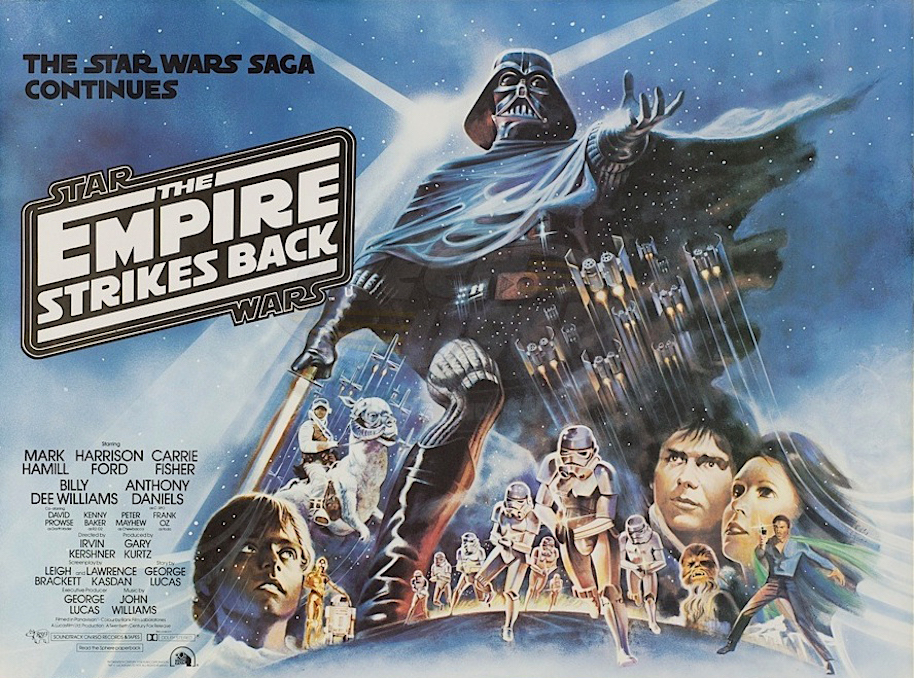 Contemporary movie posters, even the engaging ones, still feel like advertisements rather than an art form.
There are still great posters being made today, but the reliance on the photographic digital manipulation has made the posters less interesting and personal to me. In the golden age of movie posters, each country and market interpreted a film in their own unique ways, often by multiple designers that resulted in pieces that could live on in their own right separate from the films.
Talk us through your process.
Often the process dictates the direction the poster takes. Sometimes you can't quite get the likeness of an actor or something else comes about that can work as a symbol for the movie. I like to work in aquarell or ink washes but sometimes I will make an oil painting. It all depends on the film. In the age of the digital image, I try to retain an organic feel to my work and use the computer only at the last stage for the layout and typography.
How do you dial in on the image that you decide to paint for the poster?
I usually know the film and its surrounding circumstances very well before I start working on a poster. I often have images in mind that I want to pull out or specific scenes that grabbed me. There is always a decision whether to reference the original poster or reinterpret it completely.
How long does each poster take?
That depends on the circumstances. I once made three in a day. Others take weeks to get right. If a likeness has to be approved by the actors or the client is not sure what they want, the process can get drawn out.
Why do you think variant movie posters have exploded in popularity, not just with cinephiles and fanboys, but with art collectors?
There has been a resurgence and a growing awareness of specialized film illustration thanks to the
Criterion Collection
and other companies that commission illustrators to design new individual works for films. Luckily, there is still a specialty DVD market and a growing demand for original art that either adds new energy to an old film or longevity to a new one.
What is your favorite movie poster that you've done?
I've made over 350 original movie posters so it's impossible to pick a favorite. The series I did with my frequent collaborator Midnight Marauder for Phantom Thread are among my recent favorites. You can see some of our collaborations at alpha-ville-design.com
Check out more of Stella's artwork at antoniostella.tumblr.com and @stellastudio. Contact for commissions. Prices vary.