A man's fingers running along the sleeves of vinyl in a record shop, London, UK 1998. Photo: Diverse Images (Getty)
The year was 1988.I can still remember dancing my little four-year-old bootie to the tune of Glen Frey's "The Heat Is On." It was the hit song on my mom's Beverly Hills Cop soundtrack vinyl record. Aside from my Winnie The Pooh And Tigger Too album, the Eddie Murphy-covered LP was my ultimate childhood favorite.
Maybe that's why, in my 30s, I've found a new profound love for vinyl. And trust me. I'm not hipster. I'm not that cool. I started picking through record stores while living in California about ten years ago. While I inherited many records from my parents, I've slowly built a respectable collection of close to 100 LPs and a few hundred 45s.
I love music. I also love history. And finding a gold nugget buried in a random record store bin is my way of discovering hidden treasure while collecting a piece of history at the same time. Don't give me a newly produced LP off Amazon or Barnes & Noble. I want the Beatles Record stamped from 1967 …as long as it's in good condition.
With the exponential increase in popularity over vinyl, I have a feeling there are many men out there who share my love. So in honor of Father's Day coming up, here's what you should know…
What to inspect first:
If you're new to the vinyl game, here's what to look for when buying used:
Make sure the album cover isn't too damaged. Slight wear, in my opinion, is okay. But I especially want the spine intact with the name of the artist and album legible.
Inspect the vinyl. Make sure it's not warped and it doesn't have any scratches.
Double check the price.
That's essentially it. The best part is that you can find a number of classic albums at most record stores and purchase them without breaking the bank.
Below are 10 classic albums I've consistently found at record stores across the country. These records are so popular and mass-produced you won't have to pay a fortune to get your hands on them.
THE ESSENTIALS
The Beatles – Sgt. Pepper's Lonely Hearts Club Band (1967)

Let's start with arguably the best record of all-time (No. 1 by Rolling Stone). As you already know, Sgt. Pepper marks the beginning of when The Beatles grew up. Or started smoking pot. Whichever the case may be, Sgt. Pepper was ahead of it's time, featuring tracks like "Lucy In The Sky With Diamonds," "With A Little Help From My Friends," and even a tune Paul McCartney wrote as a teenager called "When I'm Sixty-Four." You also can't forget the album's closing track "A Day In The Life" which has been dubbed by many the greatest song of all-time.
I found this gem in near pristine condition in a Denver record shop for $20.
The Beach Boys – Pet Sounds (1966)
As far as original records which are easy to find cheap, this record is the only exception on the list. Pet Sounds is a historic record. Inspired by The Beatles' Rubber Soul, it's Brian Wilson's pinnacle opus. It not only beat out The Beatles on the charts within their own country, but songs like "Wouldn't It Be Nice" and "God Only Knows" inspired The Beatles to create Sgt. Pepper.
I've seen this record sell for $50 with damage to the vinyl. A great-conditioned original easily goes for over $100. I bought this brand new for $25 and felt good about it. In my opinion, it's a must-have for my collection.
Pink Floyd – Dark Side Of The Moon (1973)
Turn it on and press play on The Wizard Of Oz. I dare you. It's really not that creepy. Just a lot of coincidences. That being said, this is an amazing record, again, several years ahead of it's time. I credit some of that progressive sound to Alan Parsons, who engineered the record.
Famous tracks include "Money" and "Us And Them." I found an original of this record with minor damage to the album cover (none to the vinyl) inside a $1 bin. Not kidding. Looks great. Plays great.
Queen – News Of The World (1977)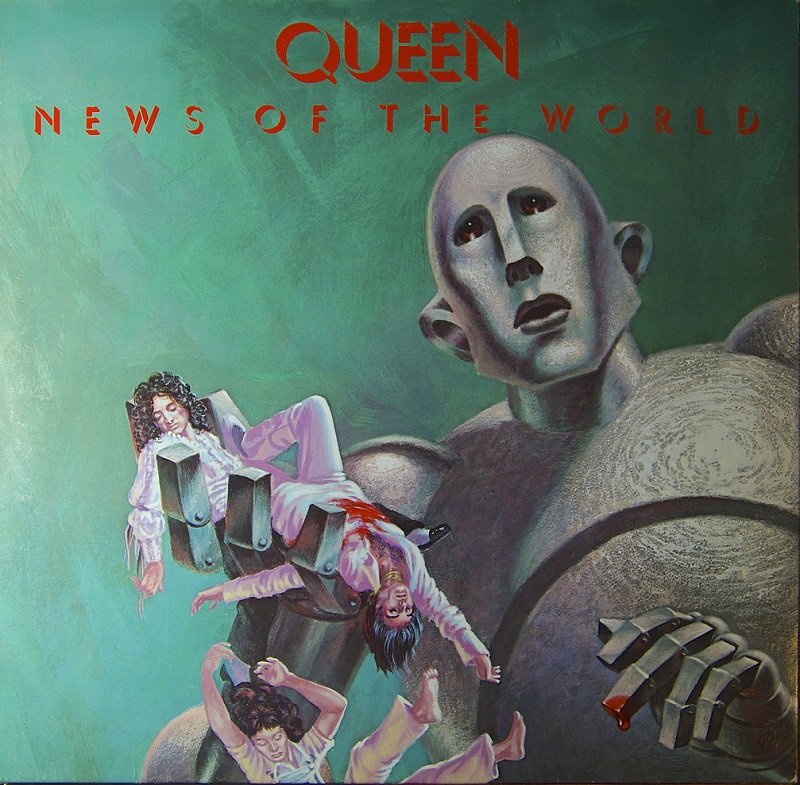 I've been told at one time it wasn't cool to like Queen. Thank God times have changed. There are many great Queen records. But News Of The World is likely the must-have for any collection. It starts off with "We Will Rock You" and "We Are The Champions," followed by some very underrated tracks spanning from punk to blues.
Stevie Wonder – Songs In The Key Of Life (1976)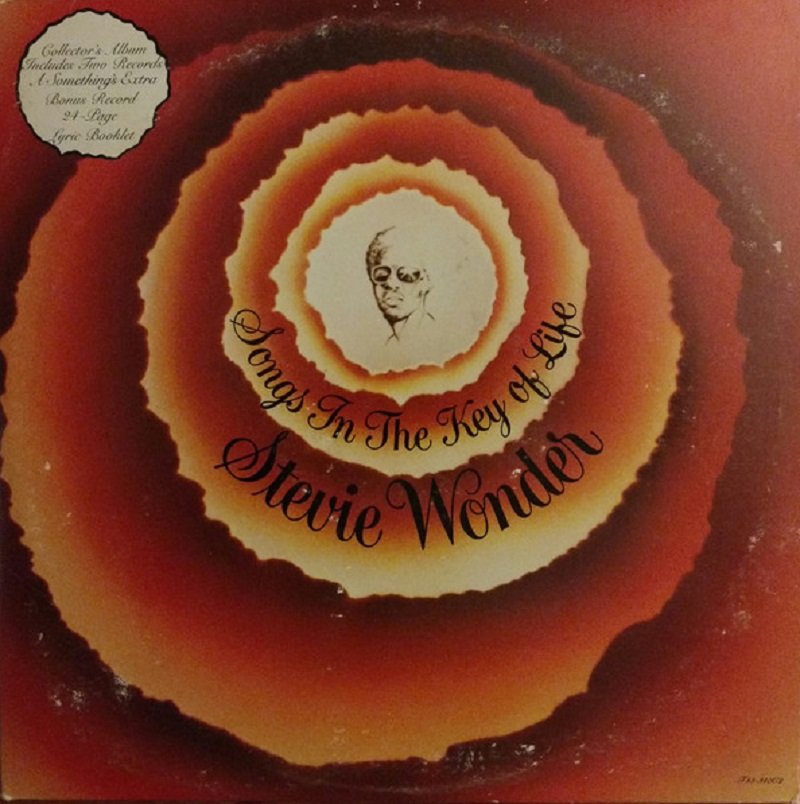 Can you believe this record was Wonder's 18th? Insane. Especially considering how great it is. The double-album was recorded over a two-year period and features songs like "I Wish," "Sir Duke," "Another Star" and "Isn't She Lovely." It's the ultimate soul-jazz-funky-pop smash album that influenced artists for generations.
I found this gem in fantastic condition for $25, which included the "collector's" lyric booklet.
U2 – The Joshua Tree (1987)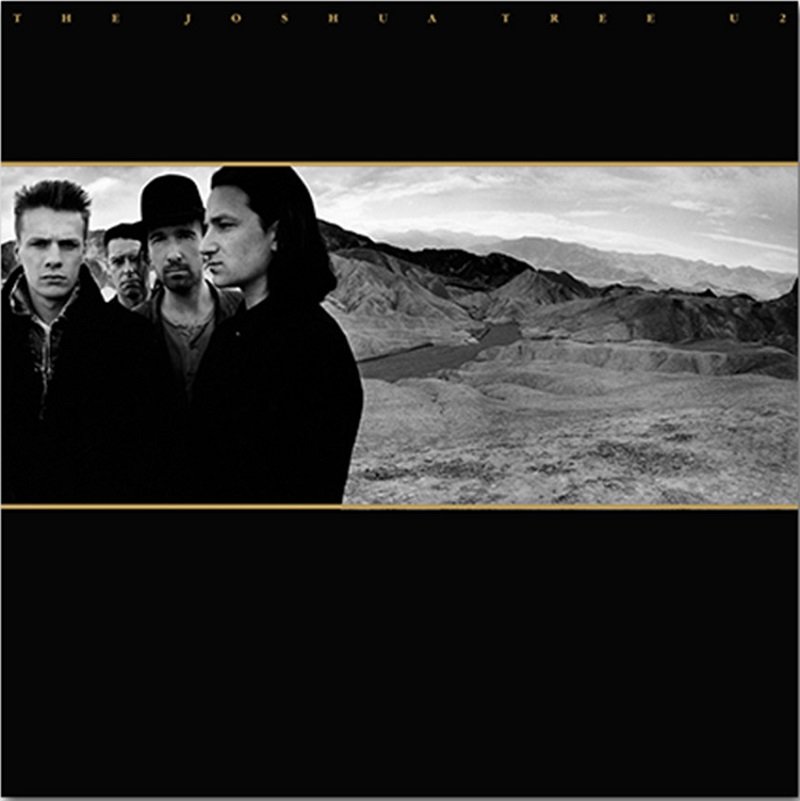 U2's most famous album features three epic singles right off the top: "Where The Streets Have No Name," "I Still Haven't Found What I'm Looking For" and "With Or Without You."
You should be able to find this epic for under $30.
Michael Jackson – Thriller (1982)
More kids probably know the dance than the album, but Thriller was once the highest selling album of all-time (may still be depending on who you ask).  Buy it for the title track, sure, but also enjoy "Beat It," and "Billie Jean."
I've seen this at some record stores going from anywhere between $50-$100. I found a pristine, used version in St. Louis for $22.50. Dare I say, I was thrilled?
Fleetwood Mac – Rumours (1977)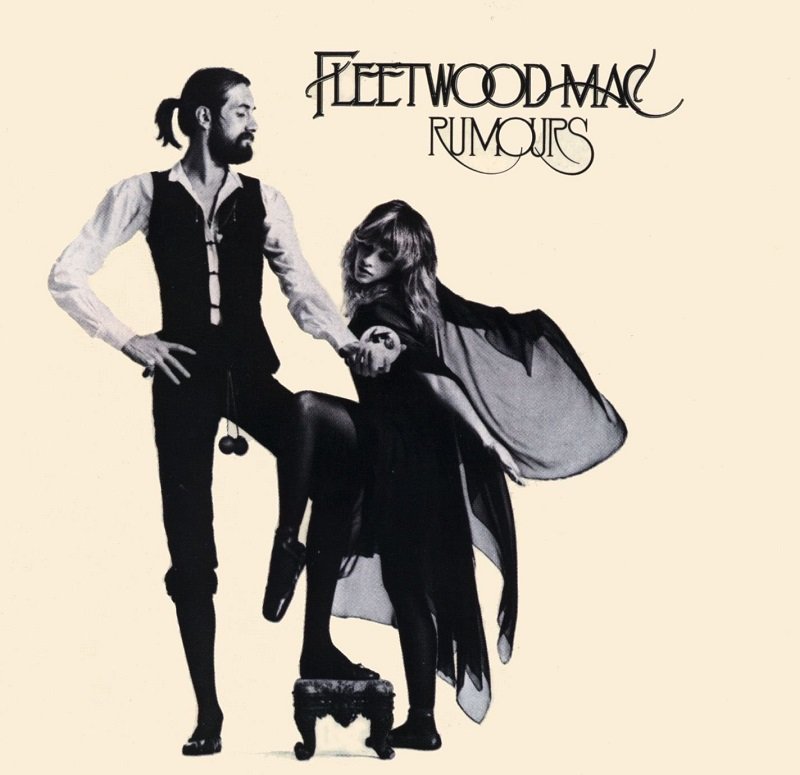 Ever disliked a band simply because it's what some of the "adults" listened to while you were a kid? I refused to give Fleetwood Mac's most famous work a chance until I was in my 30s. I know. Huge mistake. One of the highest-selling records ever includes "Dreams," "Don't Stop," "Go Your Own Way," "The Chain," and "You Make Loving Fun." It's an unbelievable record that has lyrics based on true emotional turmoil.
I bought a gently used copy for $11.
The Cars – The Cars (1978)

The Boston-based band may have one of the greatest debut albums ever. Their self-titled 1978 record begins with "Good Times Roll," "My Best Friend's Girl," and "Just What I Needed." It also includes "You're All I've Got Tonight," "Bye Bye Love" and "Moving In Stereo" on the B side.
It drives like a Mustang at the cost of a Pinto.
The Eagles – Hotel California
Aside from the incredibly famous title track, this record also includes "New Kid In Town," "Life In The Fast Lane," "Victim Of Love" and the under-rated, Joe Walsh-sung "Pretty Maids All In A Row."
One of my favorite records of all-time, I thought for sure it would cost a fortune when I first started collecting. I was happy to find one in Kansas City for $20, and in perfect condition.
You can find deals for a lot of these online. If you're lazy or have time constraints, do a few searches and pick up copies of all of the above. They're must-have records for any rock collector. Or, if you're like me and enjoy treasure hunting, don't forget to dig through those $1 bins!
---
Josh Helmuth is a sports reporter in St. Louis who contributes to Mandatory.