Exclusive World Premiere – Korn III: Remember Who You Are
Korn's return-to-roots new album Korn III – Remember Who You Are is set for a highly-anticipated July 13 release, and we're ramping up the excitement with a world premiere exclusive stream of the entire album! Listen below:

Click here to pre-order Korn III: Remember Who You Are
Multi-platinum, genre-defining hard rockers Korn mark their ninth album and their first with new label Roadrunner Records as a return to their stylistic roots. The record was produced by Ross Robinson, who also manned the boards for the band's explosive and groundbreaking self-titled 1994 debut, as well as their follow-up, 1996's Life is Peachy.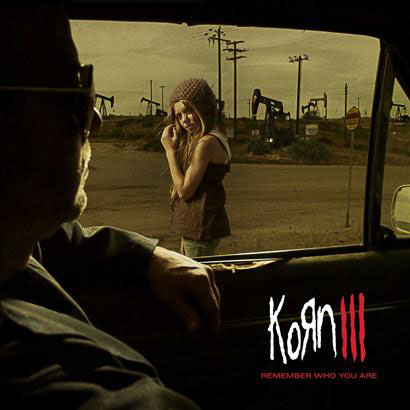 We spoke with Korn bassist Fieldy a few weeks ago about the philosophy and songwriting process behind Korn III – here are a couple choice quotes:
On getting back to the music they originally wanted to make: "We kind of talked about wanting to go back to the roots and back to when we were a beginning band, and we tried every approach we could to do that. And in doing that, it got us focused and back on track to go oh, alright, this is the kind of music we originally wanted to make. This is what we want to deliver."
As for resurrecting that vintage Korn sound: "You know, I think that when creating these songs we just made sure to maintain the integrity of Korn. We made sure that's what it was about, so the songs didn't stray off in some different direction. I think you grow as musicians, we all have, and when you can essentially make any style of music you want, you can tend to make this great, huge and epic song. It may still be cool, but it's not really who we were when we started. We've just been evolving as musicians this whole time, and we have to actually step back to play simpler, easier, heavy grooves. We had to relearn how to be beginners again."
Check out the entire interview with Fieldy.
Don't forget to preorder Korn III: Remember Who You Are, and signup for Korn's mailing list!
Also enter here to win a pair of tickets to the Mayhem Fest show of your choice, as well as Korn's new album!