The Grammys Top 10 Bashers & Boycotters
The 53rd annual Grammy Awards will be held Sunday, Feb. 13, and the run of controversial nominations is bound to result in a few choice words, post-ceremony. After all, we're talking about a year in which a vast array of genres are competing for the highest honors of the night, with Jay-Z against Eminem, Katy Perry Lady Antebrellum all up for for Album of the Year. And you know that when the cast of "Glee" is being pitted against soul goddess Sade, some kind of hell is bound to unfold.
Still, the show should run smoothly as long as they keep Kanye away from the stage and Chris Brown takes a cab to the show. But plenty of artists have had a bone to pick with the Grammys over the years, some valid and some not, and whether through bashing or boycott, we've collected ten of the more memorable anti-Grammy moments in the show's recent history.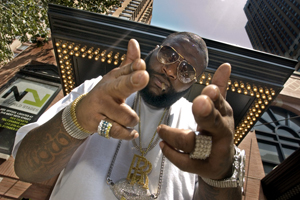 Rick Ross, upset over his number-one-debuting 2009 album Deeper Than Rap getting the big snub, dropped a verse on a new remix to Beyonce's "Video Phone" song to protest the nomination omission. "What I think bout the Grammys? I think they all haters," he declares. "What they all think bout the album?/ They think it's amazing/ What I think about the album?/ I think I'm the greatest." Too bad the Grammy people didn't agree.
---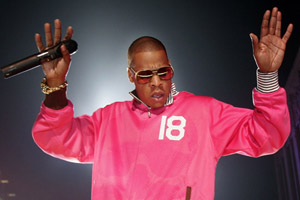 Jay-Z made waves back in 2002 when he refused to attend the ceremony, despite several nominations and wins of his own. Why? He was showing loyalty to everyone's favorite dog-fighting, police-impersonating, carjacking crackhead rapper DMX: "I didn't think they gave the rightful respect to hip-hop. DMX had an incredible album in 1999. He didn't get a nomination. I was like, 'Nah, that's crazy.'" It mirrored his 1999 boycott of the awards, accusing the Grammys of not respecting rap. Let's see how that holds with his placement on this year's nomination.
---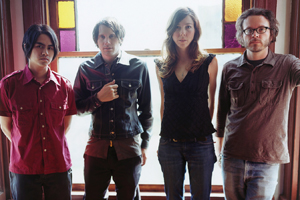 The Silversun Pickups were nominated for Best New Artist last year, but frontman Brian Aubert isn't much a fan of the self-congratulatory nature of the awards. "Does it really matter to us? No. Absolutely not," he said when asked about the band's feelings ragarding the nod. Do they matter to anyone anymore? No. Absolutely not.
---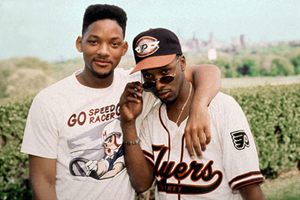 DJ Jazzy Jeff & Will Smith (the Fresh Prince himself) were the first rap act to ever win a Grammy, but they – along with JJ Cool J, Salt-N-Pepa, Kid N' Play and Def Jam honcho Russell Simmons – boycotted the 1989 awards because they refused to televise the Hip Hop portion."What I really wanted to accomplish is, next year, or two years from now, the rappers would be able to have what I didn't have," Smith explained. He and Jeff performed on the show the following year.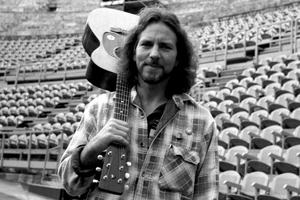 Pearl Jam frontman Eddie Vedder, the corduroy-clad Zinn-quoting grunge king, scoffed at the idea of the band's Best Hard Rock Performance win at the 1996 Grammys: "We just came to relax. We just wanted to watch the show. I don't know what this thing is. I don't think this means anything. I think it would've maybe meant something to my dad."
---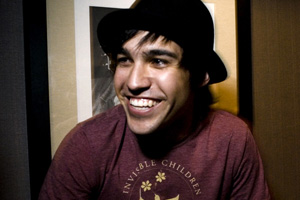 Fall Out Boy's ex-bassist prettyboy Pete Wentz wrote a missive about being overlooked in both 2006 and 2008, making a damn good point about the selection process of the event: "A 50 year-old white man shouldn't decide whether we are relevant or not." Welcome to the music biz, Pete.
---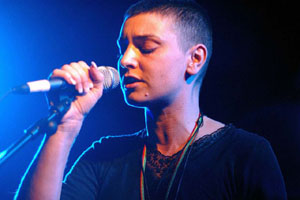 In 1991, Sinead O'Connor boycotted the Grammy ceremony and refused her award for Best Alternative Album, Best Record of the Year and Best Alternative Musical Performance, stating that her absence was a protest against the extreme commercialism of the Grammy Awards. It was the first time in Grammy history that an artist refused to accept an award.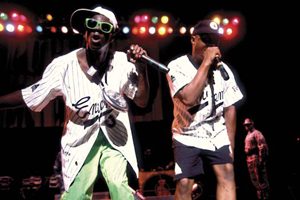 Public Enemy boycotted the awards the same year as Sinead, only their refusal to show was based around accusations of racism among those selecting the winners. It didn't help that Vanilla Ice was nominated or Best Rap Performance.
---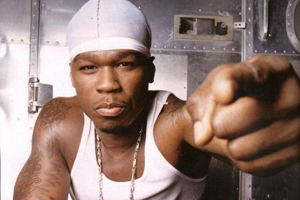 50 Cent, who's got plenty of reason to gripe given that he's never won a single award despite being nominated 13 times, put on don't-care airs in 2008 when asked about the awards: "Man, f-ck the Grammys! I couldn't care less about the Grammy Awards."
---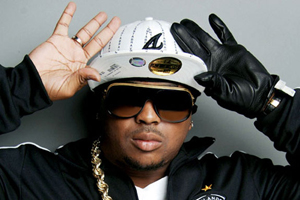 The-Dream also expressed his displeasure in being shut out this year through a barrage of Twitter messages: "GRAMMY Isnt it FUNNY THE BEST ALBUM OF 2009 DIDNT GET ANOMINATION for the second year strait," he wrote on December 3 morning. "LOVE VS MONEY GOT NO NOMINATION the last time this happen i had LoveHate out and in the category had written the singles on three of the… Albums ,This time once again ive written on two of the albums ,jamie and B and no Nomination on a whole album of of the shit that got….those albums considered in the first place. I AM BOTHERED KNOWING THAT THIS IS THE PATTERN OF a DYING industry not because of what was…..but what wasnt when i know clearly MY ALBUM BLONG there period."