There's A Chinese 'Mad Max' Rip-Off Called 'Mad Shelia'
When trying to secure a release in China, western films like George Miller's Mad Max: Fury Road are subject to a strict quota for how many can be release, unless they're a Chinese co-production.
But the inability of Miller's apocalyptic thriller to secure a Chinese release may actually be a blessing, as it has led to a Mad Max-inspired film called Mad Shelia, although we're pretty Tom Hardy will have distinctly mixed feelings towards it…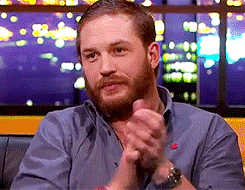 Mad Shelia follows the story of a woman pursued by a bikie gang, and also shares pretty much an identical theatrical poster, similar costuming and visual cues with Mad Max.
Clearly though, director Lu Lei wasn't able to secure anything near the special effects budget that the original Hollywood film used, and thus Mad Shelia's trailer (below) is littered with amazingly fake-looking CGI explosions, a smaller cast, and hilarious attempts at people dying.
"Mad Max is the biggest winner at this year's Oscars," director Lu Lei said wrote on Weibo. "Our Mad Shelia salutes!"
Check out the bonkers trailer and theatrical poster, below.
Watch: Mad Shelia Trailer