10 Best Revenge Movies Ever Made
If there's one thing Hollywood's taught us, it's that a well-executed revenge premise never gets old. To celebrate the release of Last House On The Left on DVD (Aug. 18th), we've rounded up a list of the 10 Best Revenge Movies of all time. Check em out!
Oldboy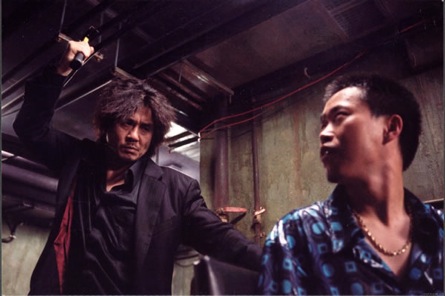 In South Korean filmmaker Park Chan-Wook's second installment in his revenge trilogy (including Sympathy for Mr. Vengeance and Lady Vengeance), Dae-su is a man erased. Having  been abducted on his daughter's birthday, he's imprisoned in a room for fifteen years with only a TV set to connect him with the outside world. One day, he is suddenly released, apparently without condition, but Dae-su begins a relentless hunt for his captor and the reason of his long imprisonment. While looking for revenge, Dae-su discovers deep secrets from the past, ultimately learns the shocking truth about his imprisonment. 
Kill Bill I & II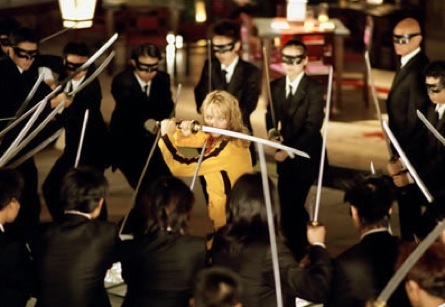 Quentin Tarantino's two-part masterpiece stars Uma Thurman stars as The Bride, sabotaged member of a team of assassins called the Deadly Viper Assassination Squad. Waking from a headshot-induced coma four years after her boss, Bill (David Carradine) and her fellow killers ambush her on her wedding day, The Bride sets out for revenge against her former accomplices. In brutally splashy fashion she slices her way through her hit list of allies-turned-nemeses, including crude hick Budd (Michael Madsen), the venomous Elle Driver (Daryl Hannah) and, of course, Bill. Easily Tarantino's most cinematically beautiful film to date, Kill Bill serves as both an homage to the kung-fu classics that preceded it and a high-water mark setter for all revenge films.
Last House On The Left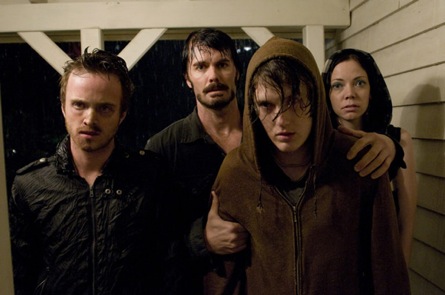 Wes Craven's controversial 1972 shocker comes back to life in this tale of two teenage girls savagely sexually assaulted and beaten by a prison escapee and his wretched crew, who find the tables turned when they seek out refuge at the home of one of the victim's parents. Once the girl's worried parents realize the horror of what's just happened to their daughter, John (Tony Goldwyn) and Emma (Monica Potter), lure the killers into a deadly trap, in which they'll suffer to they're dying breath. A classically riveting thriller that's a must-see for any parent.
Snatch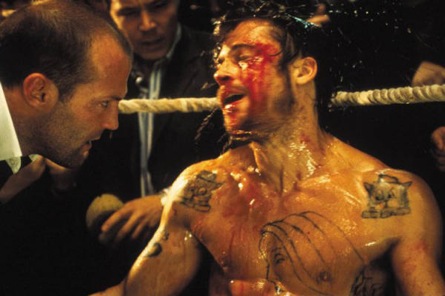 Snatch is a tobacco-juice-filled spit in the face of standard brawler film fare. Taking place in London's crime-ridden underbelly, a labyrinthine plot unfolds around a missing diamond and the wrong man to mess with. Three groups of characters intent on retrieving the stolen stone, and there's no sense trying to explain their nearly-hopeless interweaving stories except to say that nothing is quite what it seems in the fast-talking banger flick, and it serves as a true testament that those in charge aren't always the ones in power.
Sleepers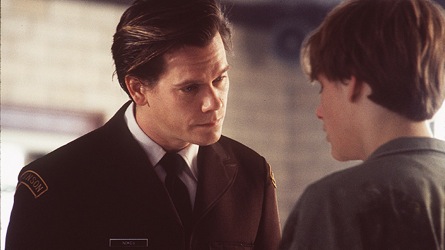 A prank gone wrong sends four boys from Hell's Kitchen to the Wilkenson Center in upstate New York for a year, where they're forever scarred by the horrific beating, humiliation and sexual abuse at the hands of the guards. After a chance meeting thirteen years later, the friends reunite and set a plan in motion to get even with the surviving guards. Based on a true story chronicled by Lorenzo Carcaterra in his namesake novel, Sleepers is a gripping tale of pain and redemption… no matter how long it takes.
Commando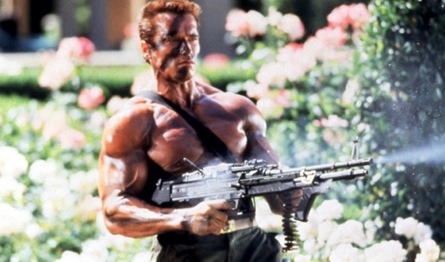 Easily among Arnold Schwarzenegger's most classic films, Commando is everything an '80s action film should be. After some cartoonishly ridiculous thugs kidnap his daughter from their peaceful mountainside home, Arnold embarks on a take-no-prisoners path of explosive destruction and sheer cheeseball action scenes to get his daughter back. If impaling a man on a giant exhaust pipe and telling him to "let off some steam" isn't a classic revenge moment on film, we don't know what is. 
Man On Fire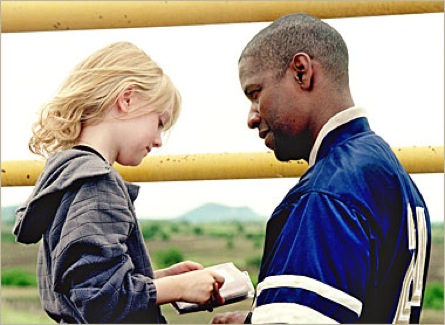 Former CIA assassin John Creasy is hired by industrialist Samuel Ramos, to protect his young daughter and wife in Mexico City, the most kidnap-happy town in the world. When the little girl who eventually breaks through Creasy's hardened shell is kidnapped, Creasy swears to kill everyone responsible – and he certainly makes good on that promise! 
Home Alone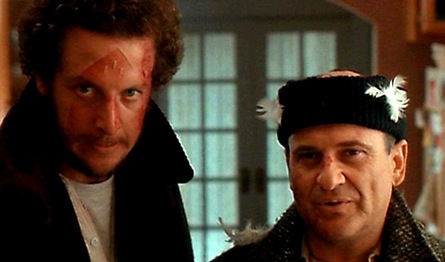 In this 1990 Christmas classic, 8 year old Kevin McAllister is left at home by his parents when they leave for a European winter vacation with the whole family. With no bully big brother or pushy relatives around, it's a dream come true for Kevin until two robbers (Joe Pesci and Daniel Stern) make his house their next target. Using his wits and more household-item trickery than MacGyver, Kevin defends his home from the stoogey thugs.
The Outlaw Josey Wales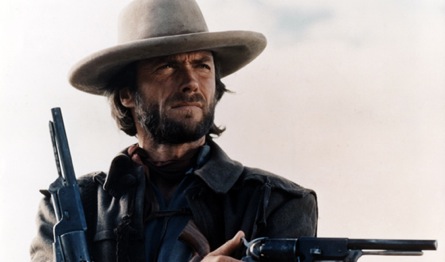 Josey Wales wasn't meant to be an outlaw. He was a peaceful farmer at the end of the Civil War, until everything he knows and loves – including home an family – was brutally ripped away from him. Vowing revenge, Josey joins a band of rebels determined to fight the Union – even after the official surrender of the Confederacy. As Jonesy pursues vengeance with his new companions, he can't help but feel a distance from his associates' motives, instead drawn to the life he once knew.
Star Trek II: The Wrath Of Khan
Khaaaaaaaaaaaaaaan
Captain Kirk's old nemesis Khan Noonien Singh (Ricardo Montalban) and his crew have escaped from the dead planet they've been marooned on for decades – and they'll stop at nothing to exact revenge on the man responsible for their exile: James T. Kirk. the hair is outrageous, the characters are iconic and Kirk deals with a son he doesn't know – that happens to hate him. Kahn takes hostages, Kirk loses his mind, Spock makes the ultimate sacrifice and all hell generally breaks loose in this Star Trek franchise highlight.