Best Comedy Franchises in Film
With the upcoming DVD release of American Pie Presents: The Book Of Love this month, we thought we'd run through our list of the Top Ten Best Comedy Franchises in Film. From The Griswolds to Wayne & Garth, these are the best of the best! 
Cheech and Chong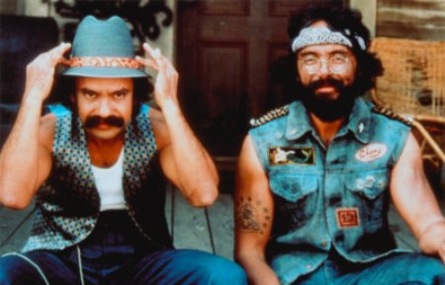 Capitalizing on the drug culture of the '70s and '80s, Cheech & Chong were the ultimate pothead parody makers, with a trio of cult-favorite films and a barrage of comedy albums. Tommy Chong was Man, the tall, goofy space cadet stoner, while Cheech Marin played Pedro, the wily, giggly pothead with one too many schemes up his sleeve. Up In Smoke, the duo's first film, was a huge success, paving the way for Cheech & Chongs Next Movie, Nice Dreams and a long-rumored follow-up film.
---
Ghostbusters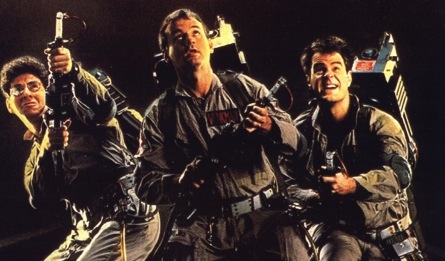 Who you gonna call? They may be remaking the Ghostbuster movies, but 25 years after the original, there's still nothing better than watching a young Bill Murray snark his way through hordes of ghosts with his pals – not to mention a forty-story marshmallow man. You're not alone if you still get chills ever so often thinking about Zuul's demon dogs.
---
Wayne's World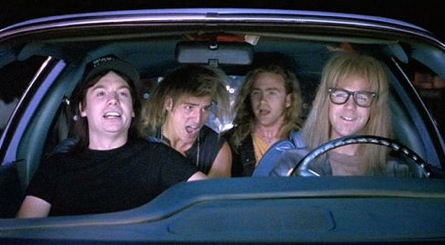 Party time! Excellent! Mike Myers and Dana Carvey's headbanging teenager "Saturday Night Live" characters were immortalized on film, which still stands as the most successful film to have come out of the "SNL" franchise. Packed with pop culture references, bro-slang and a whole lotta wisdom kicked by Alice Cooper, Wayne's World kicked off a new world of catch phrases, including "that's what she said," "party on" and the ever-annoying "not!".
---
National Lampoon's Vacation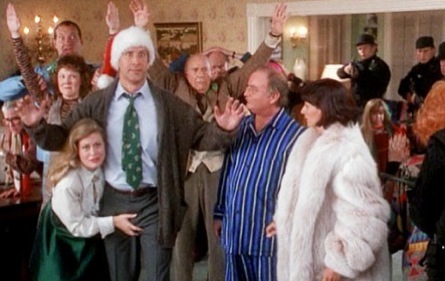 The Griswolds were a little bit like every one of our families, in their own way. They epitomized the typical suburban '80s family, with Chevy Chase as buffoonish patriarch Clark W. Griswold, Beverly D'Angelo as his wife and a revolving cast of characters as his children. Between driving cross-country to Wally World, galavanting through Europe and throwing their own Christmas gathering, they reminded us that the craziest people we'll ever meet are likely within our own families. The Vacation movies are a true American comedy franchise if there ever was one (with four sequels!), and a beloved cornerstone of millions of childhoods.
---
Friday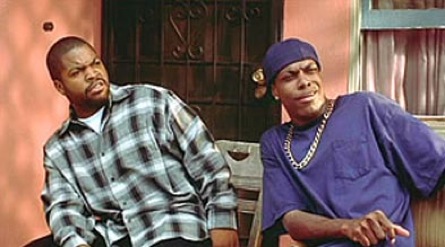 And you know this, man! This 1995 buddy comedy captures a 16-hour block in the lives of Craig Jones (Ice Cube) and Smokey (Chris Tucker), whose lives are on the line if they don't come up with $200 to pay Big Worm by the end of the day – thanks to Smokey's tendency to smoke the weed he agreed to sell. Battling their own stoney instincts and a barrage of distractions – including the hulking bully Deebo (Tommy Lister Jr.), Smokey & Craig do their best to come up with the cash while working their side game in the meantime. Two sequels later, we're still jonesing for more Smokey!
---
Smokey and the Bandit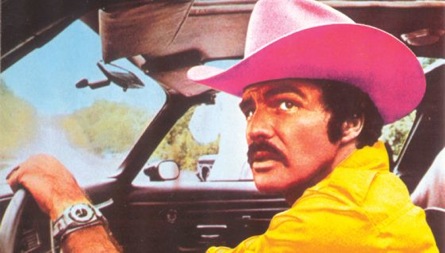 Many readers will be too young to remember Smokey and the Bandit, starring Burt Reynolds, Sally Field and Jackie Gleason, but if you're looking for the longest high-speed chase ever caught on film, look no further – that's essentially what the entire movie (and both sequels) consists of. Yes, ladies and gentlemen, there was a time when Burt Reynolds was considered both funny and sexy. 
---
Hot Shots!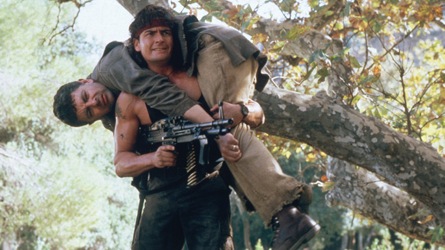 Charlie Sheen's ridiculous 1991 spoof film about a Navy pilot who must destroy a nuclear power plant using faulty weaponry and a truckload of gag humor gave way to Hot Shots! Part Deux, which more closely parodied the Rambo films and capitalized on the villainization of Saddam Hussein. He may be doing second-rate sitcoms these days, but there was a time when Charlie Sheen was comedy gold. No, I'm serious. 
---
The Naked Gun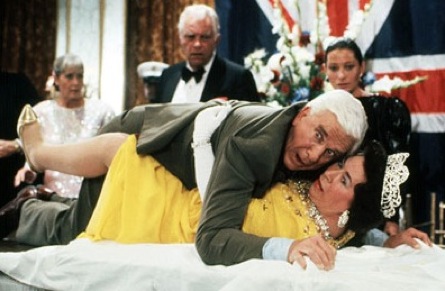 Long before O.J. was known for what he is now, the footballer appeared with Leslie Nielsen in this film series, based on the short-lived TV series "Police Squad" from 1992. Going on to appear in two sequels, Nielsen's portrayal of hapless Detective Frank Drebin is perhaps the most brilliant stroke of casting genius the comedy genre has ever seen. They don't make parody films like these slapsticky detective movies anymore.
---
Tyler Perry's Diary Of A Mad Black Woman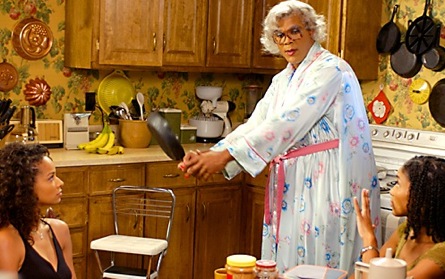 The man is an unstoppable moviemaking machine. After honing his Madea character onstage in several successful plays, Perry took his cross-dressing big mana character to the big screen, resulting in one of the most successful film franchises ever. Diary of a Mad Black Woman, Madea's Family Reunion and three others, most recently 2009's I Can Do Bad All By Myself, have cemented Perry as a comedy kingpin, and we're bound to see a lot more Madea in the future.
---
American Pie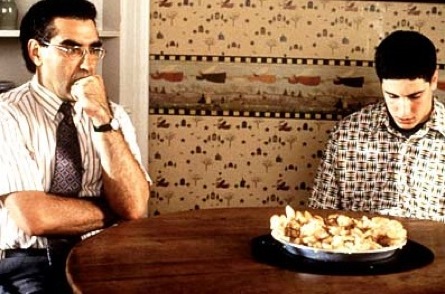 Who under the age of 35 hasn't seen this movie? This 1999 teen sex comedy about four high school seniors and their pact to lose their virginity before high school graduation was the first in the American Pie series, making us all look at apple pies in a whole new way. With a barrage of direct-to-DVD spinoffs and two feature films to complete the trilogy, the American Pie legacy has been cemented. Watch out for American Pie Presents: The Book Of Love this month!