The 10 Best Comics of WildStorm
This week, the comics world was stunned as DC Comics announced the shuttering of their WildStorm and Zuda imprints. While Zuda had slowly been devolving since earlier this year, inevitably resulting in closure, WildStorm is a brand that's been publishing quality comics since the early 1990s. Earlier this week, we took a look back at WildStorm, tracking its history from an Image Comics independent brand to an imprint of one of the top publishing companies in the world.
Throughout its near twenty year history, WildStorm created its own universe full of heroes, villains, violence, and whacky sci-fi, in addition to its very own sub-imprints and a wide majority of mini-series that many fans hold near and dear to their heart. Believe me when I say that narrowing this list down to only 10 was harder than I could have imagined.
For better or worse, here's my pick for the best properties that the soon-to-be-defunct WildStorm Productions had to offer.

10. The Winter Men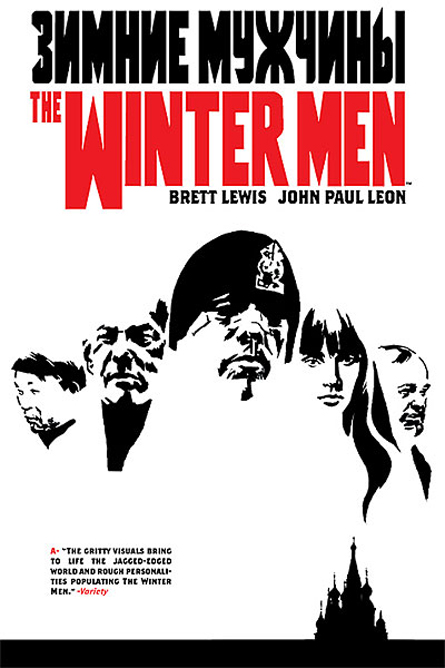 Not the typical series that comes to mind when one thinks of WildStorm, but in many ways the epitome of what was possible within the modern version of the imprint. The Winter Men was a unique series that combined the aftermath of superheroics with Russian espionage and social commentary. Not to mention, of course, superbly gritty art.
The original series suffered from terrible sales and a shoddy schedule, but if you haven't checked this series out, I urge you to do so. Luckily, WildStorm published a nifty collection last year; read our review for The Winter Men TPB.
---
9. Gen 13
Like a lot of the best WIldStorm Universe titles, Gen 13 saw a lot of great talent pass through it. Created by Jim Lee and Brandon Choi in 1994, Gen 13 has since been contributed to by the likes of John Arcudi, Gail Simone, Chris Claremont, and Gary Frank.
Like a lot of comics from the early 90s, Gen 13 featured sexy women, but not being under the banner of a major publisher, it held a more sexual overtone than most mainstream books. As could be expected, this caught on with audiences and soon Gen 13 was one of the preeminent books of the WSU. It even had some spin-offs, which leads me to…
---
8. DV8
Admittedly, I never touched an issue of the old DV8 by Warren Ellis or Mike Heisler until I fell unhealthily (and perhaps creepily) in love with Brian Wood and Rebekah Isaac's recent DV8: Gods and Monsters. New series included, DV8 creates a cast of characters that, put simply, are complete assholes. They sure as hell aren't the Teen Titans, and you wouldn't ever be compelled to stop them on the street and say "thanks".
The original series ran for 32 issues and Gods and Monsters is slotted for 8. Though I had hoped for more from the new DV8, it seems that won't be happening. At least, not in this incarnation.
---
7. Welcome to Tranquility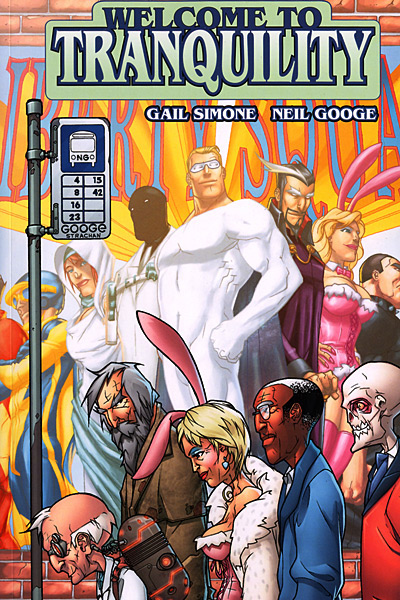 A lovely little slice of the greater WildStorm Universe, Gail Simone's Tranqulity was a fun, quirky take on what happens to superheroes and supervillains after they give up playing cops and robbers, make amends, and retire to a small town in California. The series stands on its own, though there are numerous subtle references to the universe around it.
In relation to the other properties of the WSU, Tranquility is jovial in tone and far less emotionally destructive than things like DV8 or The Authority. Most recently, a new mini-series titled One Foot in the Grave began and has continued to build the small town of Tranquility even more. If the WSU characters wind up getting integrated into the DC Universe, here's hoping that all of these characters get a place as well.
Also be sure to read our Wednesday Retrospective: Welcome to Tranquility piece.
---
6. The Authority
The Authority could've feasibly had a much higher spot in this list had it not suffered from severe delays in its later volumes, as well as dwindling quality. The initial volume from Warren Ellis and Bryan Hitch essentially spun out of the defunct Stormwatch (that they themselves aided in ending) and created an ethically indifferent version of the Justice League, to spectacular results.
Mark Millar would take over for volume 2, and after that Ed Brubaker and Grant Morrison (with the worst delays the series would see). Though The Authority sort of puttered out, the earlier stuff still stands as some of the best the WildStorm legacy has to offer.
---
5. A God Somewhere
Yes, this just came out. Like, three months ago. As I said in our review of A God Somewhere, it's one of the most potent pieces of storytelling I've ever read. We're talking on par with Watchmen. It may not be as layered or complex as Watchmen, but the emotional punches it delivers are just as compelling.
The original graphic novel is a one off for WildStorm by John Arcudi and Peter Snejbjerg, but it's perhaps the most singularly effective. There's no way to tell at this point what will and will not go out of print, but I strongly recommend picking this one up before it's too late.
You can also check out our interview with the creators, John Arcudi & Peter Snejbjerg on A God Somewhere.
---
4. Planetary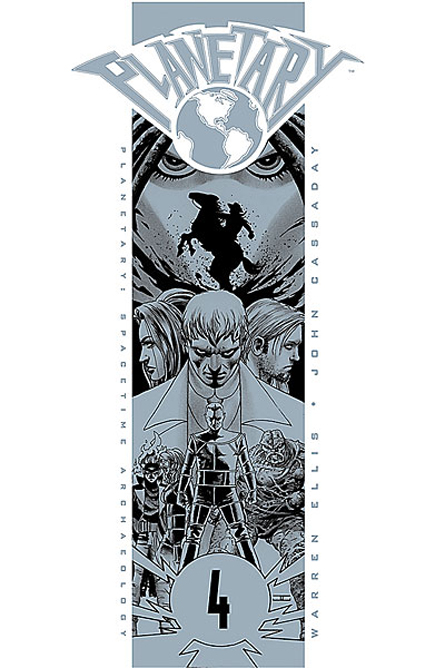 Strangely, only with writing this list did I realize how much Warren Ellis contributed to WildStorm throughout the years. Not only with the things that appear in this article, but also things like Red, Desolation Jones, Stormwatch, and Global Frequency.
Planetary, though, is his masterpiece.
Not too long ago, we posted our review of the Absolute Planetary Collection, which at this point is the only way you should be experiencing the series. Planetary was mind blowing for many reasons; it's integration of pop culture into one giant universe, it's space/time concepts, the massive delays between issues, John Cassaday's art… it goes on forever.
Planetary is a truly one-of-a-kind experience any way you slice it, and if it's ever republished under the DC banner, it just won't feel the same without that recognizable "WS" on the cover.
---
3. WildC.A.T.S
Another one of Jim Lee and Brandon Choi's creations, WildC.A.T.S is the definitive superhero book from WildStorm's tenure of publishing, and the characters most likely to be integrated into the the main DCU when the time comes. Spanning the entirety of WIldStorm's existence, WildC.A.T.S saw great talent like Alan Moore, James Robinson, and Joe Casey come through it, each delivering a different-yet-iconic take on the characters.
Back in the Image days, WildC.A.T.S even spawned an animated TV show and toy line, which is amazing when you think of how WildStorm was really only an imprint at a startup company back then.
All that aside, it's common knowledge that Grifter is one bad ass mo' fo'.
---
2. America's Best Comics
I'm cheating a bit here, but tough. The sub-imprint of the imprint, America's Best Comics was a brand of books created by Alan Moore that occupied a very unique space in the universe. Featuring books like League of Extraordinary Gentlemen, Promethea, Tom Strong, Top 10, and Tomorrow Stories. While Moore didn't write every issue of every series, he helped build a new universe for some of the most notable and up-and-coming writers and artists in comics to play in.
Tom Strong is one of my most favorite comics of all time, and thus ABC as a whole earns a place very high on this list.
Now if only Alan Moore would stop being a jerk 🙁
---
1. Ex Machina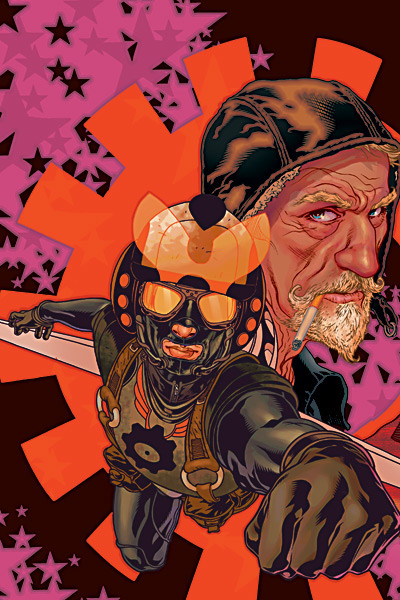 I think I've said most of what needs to be said about Ex Machina with our epic week of related content surrounded around the series' condluding issue #50. (A Hard Goodbye: Ex Machina, Wednesday Retrospective: Ex Machina, 10 Greatest Moments of Ex Machina)
Though it's not part of the beloved WildStorm Universe and is only six years of age, the amazing series from Brian K. Vaughan and Tony Harris was consistently intense, funny, and relevant. Though WildStorm is leaving, hopefully Ex Machina will remain the shining light of what the imprint was capable of delivering throughout its near 20 years.