7 Singers Who Left The Band And Made It On Their Own
The foundation was set by previous generations, with Sting, Peter Gabriel, Lou Reed, Tom Petty, Eric Clapton and so many others proving that the public is willing to get behind a superstar frontman (or woman) who strikes out on their own – as long as they've got the goods. Below, we take a look at 7 of this generation's biggest successes who branched out on their own – as well as a few of the more notable failures.

Beyonce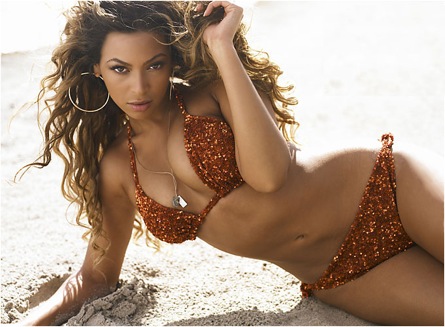 Destiny's Child was one of those most successful girl groups in music history, serving as the closest thing to The Supremes that this generation's going to get. Beyonce's aggressive persona and delivery left little question that it was only a matter of time before she went solo, and when she did, Destiny's Child became a mere footnote in the history of an international icon. After releasing three multiplatinum solo projects and marrying rap legend/mogul Jay-Z, on top of an acting career and a dizzying number of endorsements (L'Oreal, American Express, Nintendo DS, Giorgio Armani and Samantha Thavasa bags, to name a few), Beyonce's become a worldwide phenomenon – all before the age of 30.
---
Courtney Love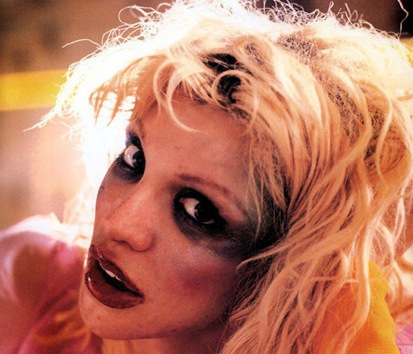 Trust me, there were plenty of  worse pics to choose from.
Well, she fronted Hole, whose first album was brilliant (maybe because her dead husband wrote it?), and that counts for something. But Love's solo debut American Sweethearts came out in 2004, and it sounded like the product of a conspiracy-crazy, pill-popping, plastic-surgery-addicted mess for a reason. The post-rehab follow-up, Nobody's Daughter, was supposed to come out in 2007, but as with everything Courtney, the entire production seems to have dissolved into one giant flustercuck. It's a strange phenomenon when the public can't let go of a trainwreck long after the crash. Love still gets constant media attention, despite the fact that the source of her stardom's been dead for more than 15 years, and there are much better – and more deserving – leading ladies in rock these days.
---

Gwen Stefani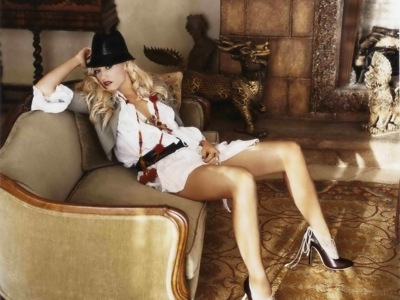 Gwen Stefani's cutesy nasal pop-ska voice helped propel No Doubt to multiplatinum success and a lifetime of inclusions in Now That's What I Call Music! collections, preparing her for the massive success that would follow with her solo tour. Her solo single "Hollaback Girl" became an international b-a-n-a-n-a-s phenomenon, and a smash worldwide tour, clothing line, doll line and sputtering acting career later, she's returned to No Doubt – but she may have outgrown her roots by now. 
---
Perry Farrell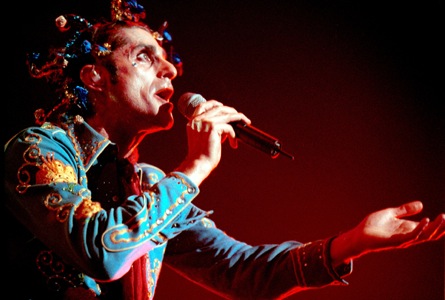 Sure, Porno For Pyros had their moment, but nothing Perry Farrell's ever done has come within screaming range of the hedonistic brilliance of the legendary Jane's Addiction. Satellite Party was a waste of time, and his one-off tracks with wife Etty Lau are beyond horrible. Nevertheless, Perry remains one of the greatest, most visionary and enigmatic vocalists in the history of rock, and his sex-charged legacy with Jane's will outlive us all.
---

Fergie  
This pants-pissing methface may be her own worst PR enemy at times, but she proved how valuable she is to her fellow Black Eyed Peas with the 2006 release of her debut solo album, The Dutchess, to massive results. The album went triple-platinum, won a batch of awards, landed five Top 5 singles on the Billboard Hot 100 and helped Miss Fergilicious ride the sex-funk pop trend as high up the ladder as it would go. The Peas are currently enjoying some rarified pop air with smash singles and videos, but Fergie's solo follow-up can't be too far down the line. 
---
Chris Cornell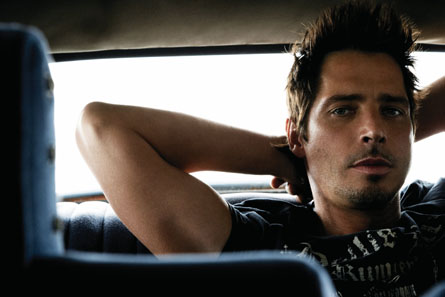 – This is a tricky one. After leaving one of the best bands in the history of rock music, Cornell made his new home among the surviving members of Rage Against The Machine – dubbing themselves Audioslave. The new band found multiplatinum success over three albums, and while the benefit of the doubt was largely granted, fans found Audioslave to be less than the sum of its legendary parts. Chris departed for ridiculous R&B crossover attempts with Timbaland, while the rest of Audioslave made amends with Rage singer Zack De La Rocha in 2007, dominating the festival scene with a string of reunion shows. 
---

Justin Timberlake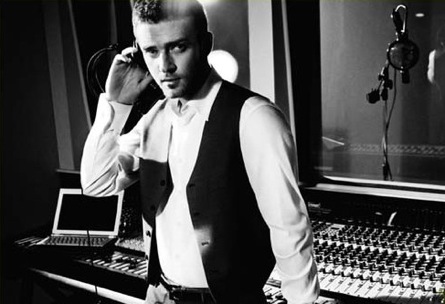 It was clear from his early days in 'N Sync and, even earlier, the Mickey Mouse Club, that Justin Timberlake was bound for big things. It takes big dreams – not to mention balls – to leave an internationally known boy band that sold 2.4 million records in a week and sold over 50 million records worldwide, but that's just what he did, cutting the frosted pubes off his head before setting off on his own on a blazing streak of success that smashed records and, arguably, brought sexy back. With two solo albums that each sold in excess of 9 million copies, an undiminished squeaky-clean persona and a tendency to step outside of his superstar shell to ham it up, Timberlake's a strong contender to inherit the King of Pop title someday. 
---
Axl Rose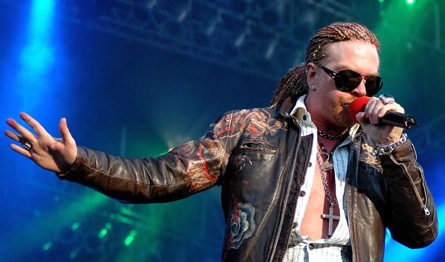 Is that an Ed Hardy jacket?
Let's be honest here; Guns N' Roses died in the mid-'90s when Axl summarily dismissed the rest of the band and vanished into the Hollywood Hills. While the rest of his band was off putting up with the antics of another bratty superstar frontman in Velvet Revolver, trading megalomania for junkie diva behavior, Axl clung to the G'N'R name, promising and not delivering a comeback album for a decade and a half. The result of his Howard Hughes-esque bout of isolation was a batch of bad corn-rows, a waxy, surgery-addled face and Chinese Democracy, an overproduced monolith of an album with more contributors, producers, bells and whistles than could possibly make sense on one record. It flopped, partially due to Axl's decision not to tour or do more than a tiny sputtering bit of promotion for the album. Oh, and it also kinda sucked.
---

Rob Thomas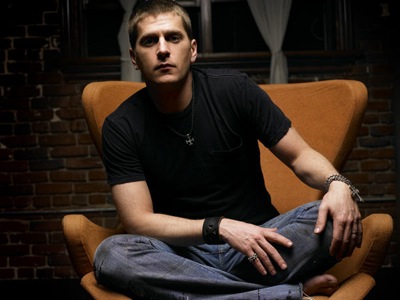 The music world was astonished when Rob Thomas announced he was going solo! Would it be the end of Matchbox 20, they wondered? Just kidding – nobody gave a damn about the news. That is, not until they realized that he was responsible for the penetrating tick of "Smooth," a song he co-wrote with Carlos Santana. The guy won three Grammys for one song he only co-wrote – talk about lucking out. But Thomas is actually an accomplished songwriter, lending his talents to such superstars as Mick Jagger, Willie Nelson and Travis Tritt, not to mention a slew of American Idol factory-line stars. His first solo album was a worldwide multiplatinum success that his number one at home, while his second… well let's just say we'll probably be hearing more Mathbox 20 soon. 
---
Tommy Lee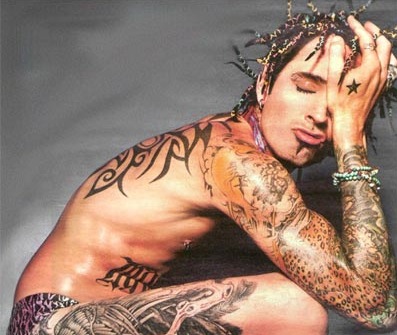 The media blitz for Methods of Mayhem was massive, but no amount of gloss could hide the fact that Motley Crue drummer Tommy Lee's rap-metal side project was about as good as Limp Bizkit on their worst days. Pounding kits and making sex tapes are what this guy does better than most- it's best that he sticks to it, because he sure as hell can't sing or write songs.
---

Robbie Williams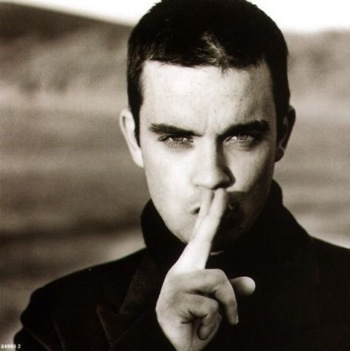 Although copycat '90s boy-band like Take That somehow managed to sell 25 million copies in their pubescent chronology, it was small beans compared to what one of their own would do when he escaped for a solo career. At about the same time everybody was going apeshit over the Y2K bug, Robbie Williams was just about the biggest pop star on the planet. Laughing at the idea of a Take That reunion, Robbie's found more success with his dozen or so solo albums, compilations and greatest hits releases than nearly any other star on the planet – excluding Madonna and Michael Jackson, of course. Mix that with a healthy dose of rampant carnal/narcotic indulgence over the years, and you've got an international rock star for modern times.