Some Genius Has Legit Created A VB-Flavoured Gelato
Frank Bailey is a man after our own hearts. The owner and operator of Zanette's Gelati in Surfer's Paradise on the Gold Coast may have just created the most Aussie ice-cream in history.
A concoction that not even the most forward-thinking experts at Gelato Messina have thought of yet — Bailey has made Australia's first Victoria Bitter flavoured gelato.
Now just imagine cooling off with one of these new bad boys…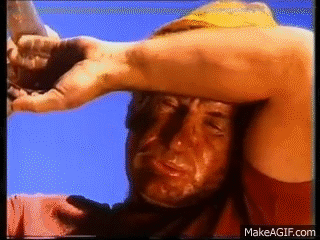 It's incredible to think that something like this hasn't been done before, and unsurprisingly the new flavour has been massively popular.
Speaking to 7 News, Bailey summed up his lack of surprise at how well the new VB flavour is selling. "People just like it, of course," he says. "Anything with alcohol in it is good, isn't it?"
It's also apparently inspired him to start creating more alcohol-based flavours. Watch him discuss his ingenious new creation, below.